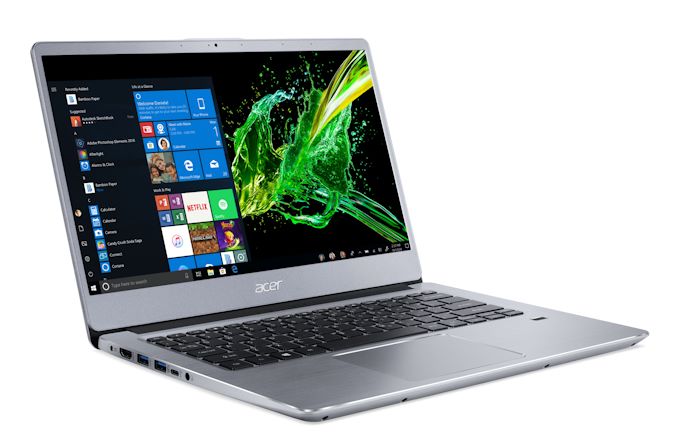 Today Acer is announcing some updates to some of their AMD lineup, with the Acer Nitro 5 gaming laptop and Acer Swift 3 both being refreshed with the latest AMD Ryzen Mobile processors. We've taken a look at both the Nitro 5 and Swift 3 previous with the Ryzen 2500U and 2700U processors respectively. The Nitro 5 is a gaming system, and as such comes with a Polaris based GPU as well, but both laptops showcased that AMD has made tremendous strides in performance compared to their previous offerings.
Acer Nitro 5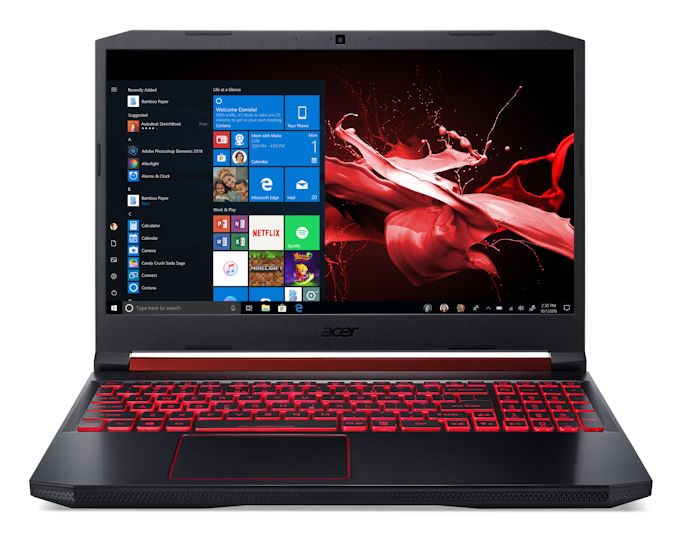 The updated Nitro 5 will offer up to a 2nd Gen AMD Ryzen 7 3750H, which offers four cores, eight threads, and a 2.3 GHz base clock with a 4 GHz boost. The default TDP is 35 Watts, with a cTDP of between 12 and 35 Watts. The previous Nitro 5 ran its Ryzen 5 2500U in cTDP up mode, which allowed for up to 25 Watts of sustained power draw, so the Ryzen 7 3750H should allow for even higher sustained frequencies thanks to the extra headroom. As a gaming laptop, Acer also sells the Nitro series with a 45-Watt Intel offering, so there's certainly enough cooling to handle the extra TDP from the new AMD CPU.
The GPU is still the AMD Radeon RX560X, which we found was similar in performance to a GTX 1050 laptop, although in gaming workloads that were more heavily CPU bound, the performance did drop back some. Hopefully with the new Ryzen 7 3750H that will no longer be the case.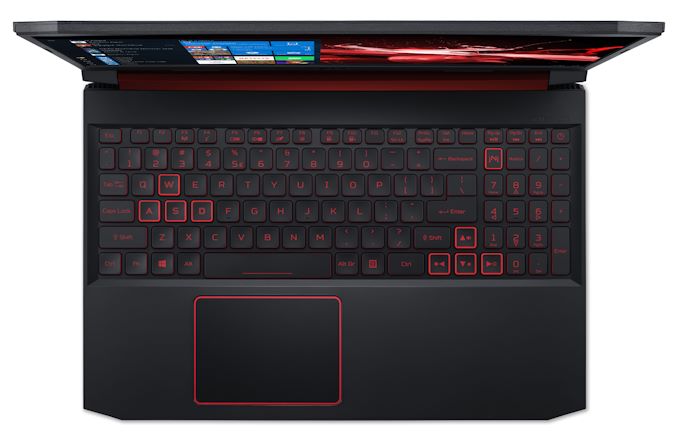 Otherwise, the laptop is more or less identical to the previous model. It still offers a 15.6-inch 1920x1080 IPS display, and an appealing design. Acer's Nitro 5 lineup offers a lot of value for a gaming system, and with these updates internals, that value should be even better. Acer hasn't announced pricing yet, but it should be in-line with previous model which started at $669.99.
Acer Swift 3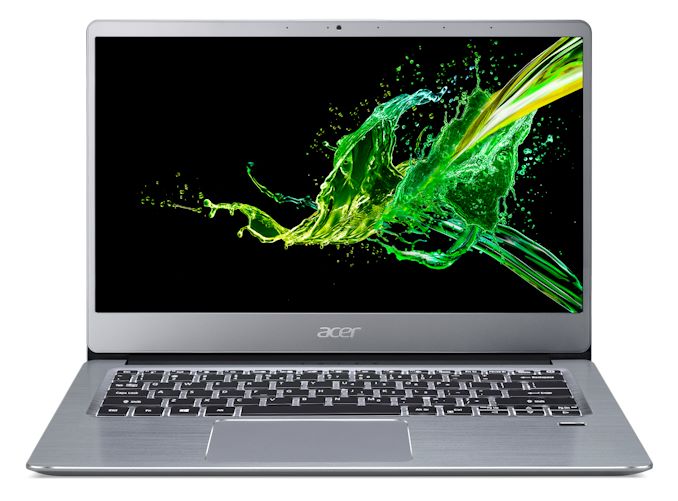 Acer's 14-inch Swift 3 also gets an upgrade. The CPU gets a bump from the Ryzen 7 2700U to the Ryzen 7 3700U as the top AMD choice. It features the same specifications as the 3750H, with a four-core, eight-thread design, with a 2.3 GHz base clock and 4.0 GHz boost clock. The major difference is the 3700U has a default TDP of 15 Watts, compared to 35 Watts in the H model. It also offers a cTDP of between 12 and 35 Watts, but as an Ultrabook class of notebook, Acer will almost certainly be offering this at the default TDP.
On the GPU side, the new 3700U comes with a Vega 10 by default, with a 1.4 GHz maximum frequency, but Acer is now offering an optional discrete Radeon RX 540X, which is the same Polaris based GPU as the Nitro 5 offers, but cut down from 16 compute units to 8. This may not be a huge performance update compared to the already impressive integrated Vega graphics of the Ryzen 7 3700U, but it should offer at least a small bump if only for not having to share the TDP with the CPU.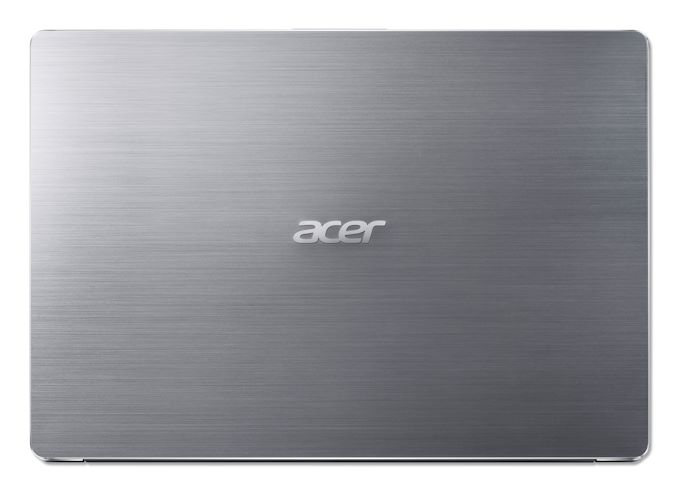 The 14-inch panel is IPS at 1920x1080, and will open to 180° if needed. The Swift 3 features an aluminum design that offers a great finish for a not too expensive laptop. As with the Nitro, Acer hasn't announced pricing at this time, but expect it to be similar to the original Swift 3 which started around $699.99.
Source: Acer