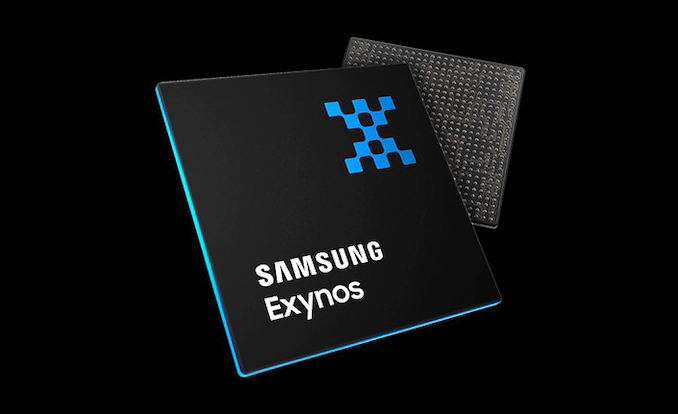 The fate of Samsung's custom CPU development efforts has been making the rounds of the rumour mill for almost a month, and now we finally have confirmation from Samsung that the company has stopped further development work on its custom Arm architecture CPU cores. This public confirmation comes via Samsung's HR department, which last week filled an obligatory notice letter with the Texas Workforce Commission, warning about upcoming layoffs of Samsung's Austin R&D Center CPU team and the impending termination of their custom CPU work.
The CPU project, said currently to be around 290 team members large, started off sometime in 2012 and has produced the custom ARMv8 CPU microarchitectures from the Exynos M1 in the Exynos 8890 up to the latest Exynos M5 in the upcoming Exynos 990.
Over the years, Samsung's custom CPU microarchitectures had a tough time in differentiating themselves from Arm's own Cortex designs, never being fully competitive in any one metric. The Exynos-M3 Meerkat cores employed in the Exynos 9810 (Galaxy S9), for example, ended up being more of a handicap to the SoC due to its poor energy efficiency. Even the CPU project itself had a rocky start, as originally the custom microarchitecture was meant to power Samsung's custom Arm server SoCs before the design efforts were redirected towards mobile use.
In a response to Android Authority, Samsung confirmed the choice was based on business and competitive merits. A few years ago, Samsung had told us that custom CPU development was significantly more expensive than licensing Arm's CPU IP. Indeed, it's a very large investment to make in the face of having the up-hill battle of not only to designing a core matching Arm's IP, but actually beating them.
Beyond the custom CPU's competitiveness, the cancellation likely is tied to both Samsung's and Arm's future CPU roadmaps and timing. Following Deimos (Cortex-A77) and Hercules (Cortex-A78?), Arm is developing a new high-performance CPU on the new ARMv9 architecture, and we expect a major new v9 little core to also accompany the Matterhorn design. It's likely that Samsung would have had to significantly ramp up R&D to be able to intercept Arm's ambitious design, if even possible at all given the area, performance, and efficiency gaps.
In practice, the end result is bittersweet. On one hand, the switch back to Cortex-A CPUs in future Exynos flagship SoCs should definitely benefit SLSI's offerings, hopefully helping the division finally achieve SoC design wins beyond Samsung's own Mobile division – or dare I hope, even fully winning a Samsung Galaxy design instead of only being a second-source alongside Qualcomm.
On the other hand, it means there's one less custom CPU development team in the industry which is unfortunate. The Exynos 990 with the M5 cores will be the last we'll see of Samsung's custom CPU cores in the near future, as we won't be seeing the in-development M6. M6 was an SMT microarchitecture, which frankly quite perplexed me as a mobile targeted CPU – I definitely would have wanted to see how that would have played out, just from an academic standpoint.
The SARC and ACL activities in Austin and San Jose will continue as Samsung's SoC, AI, and custom GPU teams are still active, the latter project which seems to be continuing alongside the new AMD GPU collaboration and IP licensing for future Exynos SoCs.
Related Content:
Source: KXAN