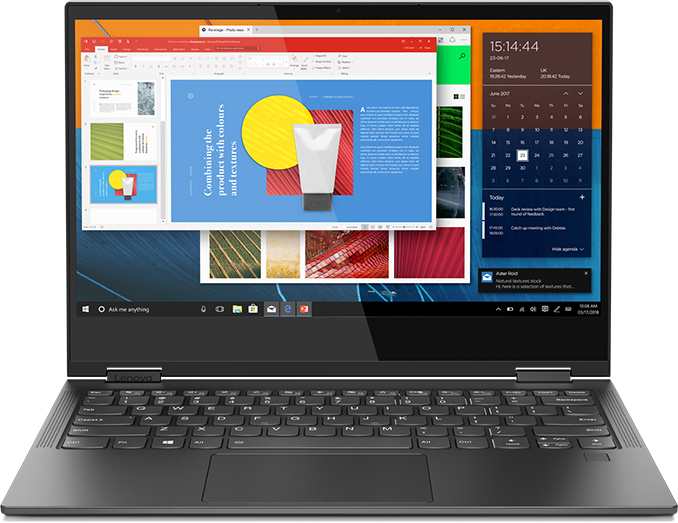 Lenovo on Thursday introduced the world's first laptop based on Qualcomm's Snapdragon 850 SoC. The Yoga C630 promises to deliver a considerably higher performance than the first-generation Windows-on-Snapdragon machines because of SoC improvements as well as optimizations made to the OS. Lenovo says that the Yoga C630 can work for over 25 hours on one charge, thus beating every other convertible PC available today.
Lenovo's Yoga C630 comes in a convertible laptop form-factor featuring a 13.3-inch Full-HD display with multitouch support. The notebook is made of aluminum, it is just 12.5 mm thick and weighs about 1.2 kilograms, thus being both thinner and lighter than the company's previous-gen Miix 630 2-in-1 detachable PC powered by the Snapdragon 835. Being based on a mobile SoC, the Yoga C630 does not require any fans and therefore does not produce any noise.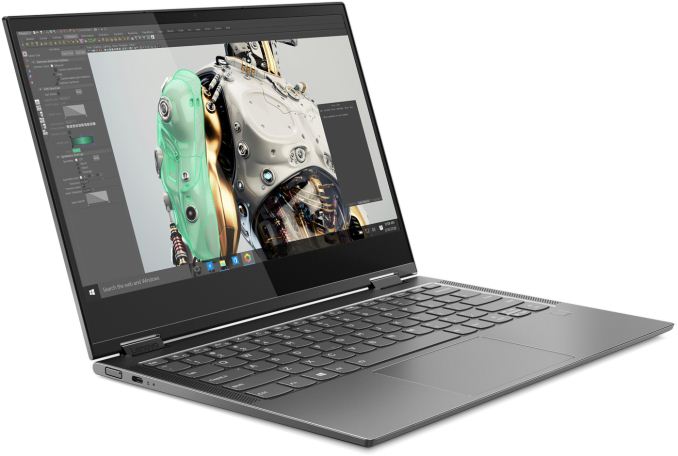 As noted above, the Lenovo Yoga C630 is based on the Qualcomm Snapdragon 850 SoC featuring eight cores and Adreno 630 GPU. The chip is accompanied by 4 or 8 GB LPDDR4X memory as well as 128 GB or 256 GB of solid-state storage featuring a UFC 2.1 interface. As for wireless connectivity, the convertible laptop naturally has an integrated Snapdragon X20 LTE modem that supports up to 1.2 Gbps speeds over appropriate networks as well as a 802.11ac Wi-Fi controller that also supports Bluetooth 5. In addition, the system has two USB Type-C ports, a fingerprint reader, a webcam, stereo speakers, a microphone, and an audio jack for headsets.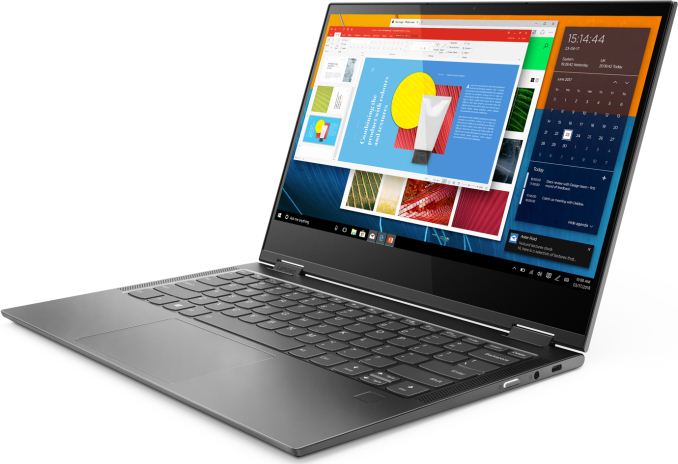 Qualcomm itself promises that its Snapdragon 850 offers a 30% higher performance, a 20% longer battery life, and a 20% higher Gigabit LTE speeds when networks permit. That said, it is more than reasonable to expect systems based on the S850 to be faster than notebooks powered by the S835 right out of the box. Meanwhile, there are other important factors that makes Arm-powered Windows 10 systems more attractive in general: Microsoft has re-optimized its Edge browser for the WoS (Windows on Snapdragon) device, whereas Qualcomm has implemented a 64-bit SDK for developers looking to optimize their code for the WoS. Assuming that software makers are interested in the platform, they will release optimized versions of their programs in the coming months or quarters.

With a more compact design, a lower weight, a longer battery life, and a higher performance right out of the box, the Lenovo Yoga C630 looks better than the Miix 630 in every possible aspect. Obviously, software compatibility and performance in applications that run via emulation might still be a question, but Qualcomm and Microsoft are working on issues and all companies involved state that the market these devices are aiming for use UWP programs anyway.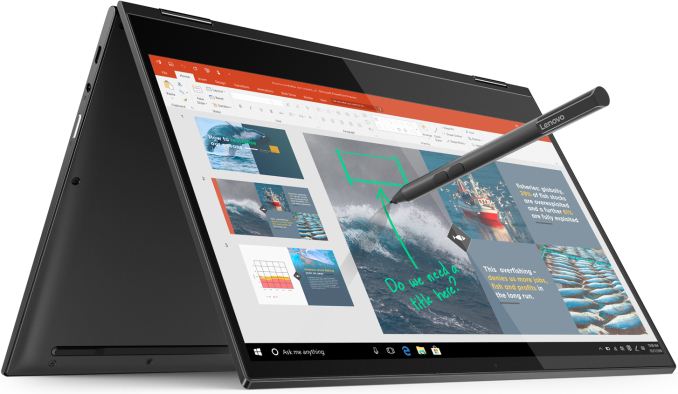 The Lenovo Yoga C630
Specifications
Display
13.3" IPS
1920×1080
CPU
Qualcomm Snapdragon 850
4 × Kryo 385 Gold - 2.95 GHz, 4 × 256 KB L2
4 × Kryo 385 Silver - 1.80 GHz, 4 × 128 KB L2
Graphics
Adreno 630 at 710 MHz (737 GFLOPS)
RAM
4 GB or 8 GB LPDDR4X
Storage
128 GB or 256 GB UFS 2.1
Wi-Fi
2×2 802.11ac/ad Wi-Fi
Bluetooth
Bluetooth 5
WWAN
Qualcomm X20 Gigabit LTE
USB
3.0
2

× Type-C

Cameras
Front
Webcam with IR and Windows Hello
Rear
None
Other I/O
Microphone, stereo speakers, audio jack, trackpad, etc.
Battery
? Wh
Battery Life
25 hours
Dimensions
Width
306.8 mm | 12.08"
Height
216.9 mm | 8.52"
Thickness
12.5 mm | 0.49"
Weight
1.2 kilograms | 2.6 lbs
Lenovo's Yoga C630 convertible laptop will hit the market in EMEA region already in September at prices starting from €999. The company will start sales of the hybrid WoS notebook in the U.S. sometimes in November with MSRPs from $849.99, which is actually cheaper than the price of the Miix 630.
Related Reading