Delivery Contents, Power Rating and Fan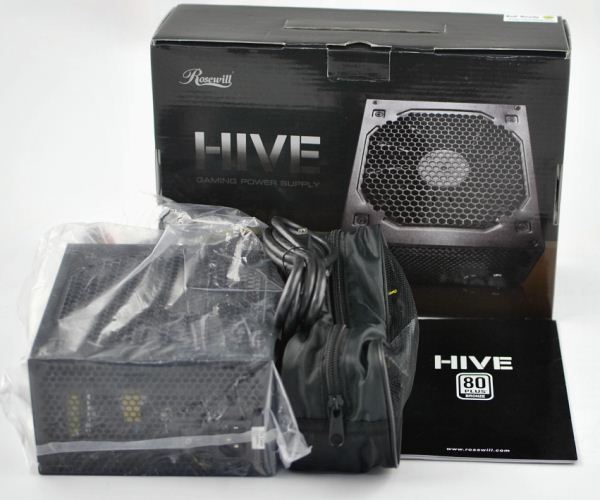 Rosewill comes with the usual assortment of extras. You get a standard power cable, four screws for installing the PSU, ten cable ties, a user manual and a seperate bag for all modular cables. The user manual has a few short instructions on how to install the device and shows some products details.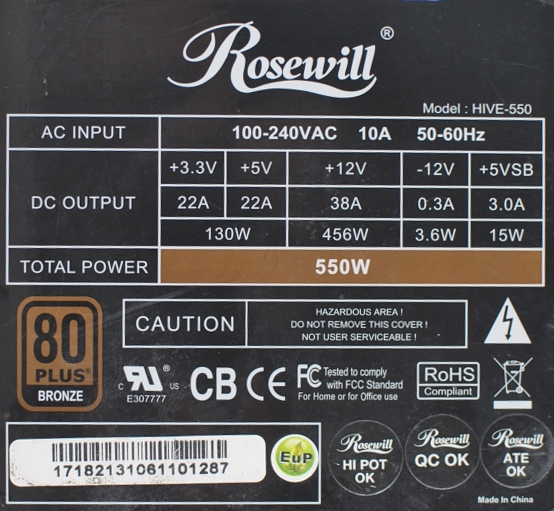 The maximum load for +3.3V and +5V is 22A each, which is enough for a modern PSU. Together, these outputs provide 130W. The Hive 550W has one +12V output, which can be loaded with 38A according to the manufacturer. As you can see the PSU is ErP-ready formerly known as EuP.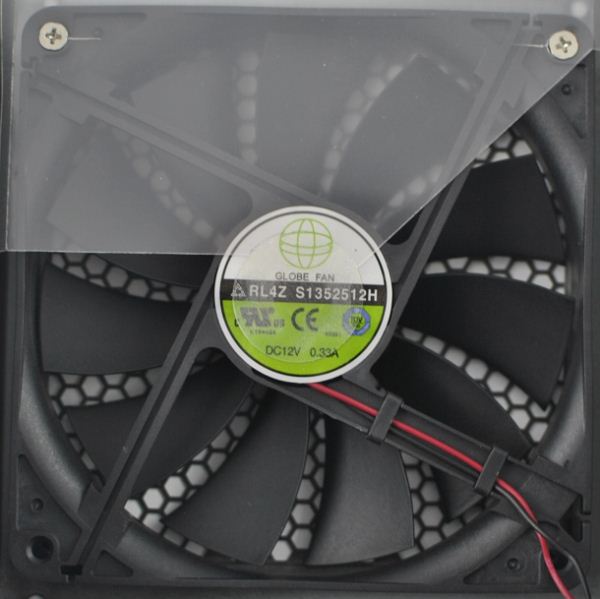 The fan is an RL4Z B1352512H from Globe Fan. This 135mm model is used in many power supplies that are manufactured by High Power. With a maximum of 1500RPM it has a moderate speed within the RLXX series, and it can reach a sound pressure level of approximately 29 dBA. However, since the fan output starts at 6V the noise levels are usually not that high. The fan uses 0.33A and consists of 11 fan blades with rough edges.