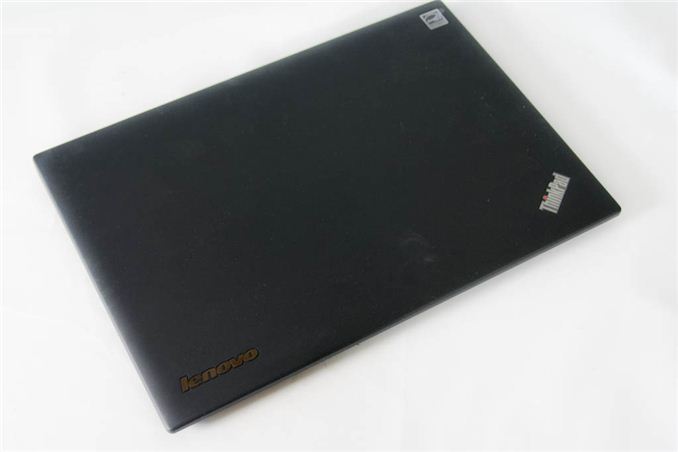 Introducing the Lenovo ThinkPad X1 Carbon
It shouldn't be surprising to know that AMD, NVIDIA, and Intel (especially Intel) will seed hardware amongst the tech reviewing industry. Most often it goes along with a product launch, but periodically it will be kit that they feel paints their product in a particularly good light. I don't think it's a secret that Ultrabooks and touchscreens have had a little bit of trouble getting off the ground. You could argue that the whole Ultrabook branding scheme, particularly after Intel expanded the definition, was more a way of renaming and redefining the notebook than anything. That it happens to be trademarked by Intel and thus AMD cannot have an Ultrabook is, I'm sure, just a coincidence.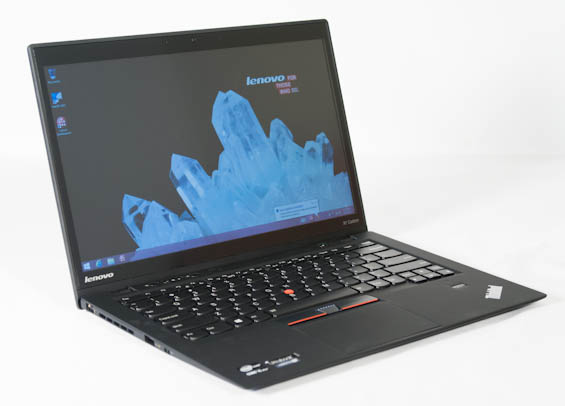 We've had a lot of good Ultrabooks come through, mostly at the 13.3"-and-below scale. The problem the majority suffer from is a a simple one: Intel's initial definition of the Ultrabook basically aped the MacBook Air, and so that design language essentially became the order of the day. Ironically it was really only Dell and HP that had the audacity to tinker with the specs and color around the edges, but with the ThinkPad X1 Carbon, Lenovo has produced something that is unique. It's a 14" Ultrabook, but it hopefully heralds more of the kinds of designs we can look forward to in the 14" and up Ultrabook bracket.
Lenovo ThinkPad X1 Carbon Specifications
Processor
Intel Core i5-3427U
(2x1.8GHz + HTT, Turbo to 2.8GHz, 22nm, 3MB L3, 17W)
Chipset
Intel QS77
Memory
2x2GB integrated DDR3L-1333
Graphics
Intel HD 4000 Graphics
(16 EUs, up to 1150MHz)
Display
14" LED Glossy 16:9 1600x900 Touchscreen
SHP5108
Hard Drive(s)
180GB Intel SATA 6Gbps SSD
Optical Drive
-
Networking
Intel Centrino Wireless-N 6205 802.11a/g/n 2x2
Bluetooth 4.0
Audio
Realtek ALC269 HD Audio
Stereo speakers
Combination mic/headphone jack
Battery
4-Cell, 45Wh (integrated)
Front Side
-
Right Side
SD card reader
Mic/headphone combo jack
Mini-DisplayPort
USB 3.0
Kensington lock
Left Side
AC adaptor
Vent
USB 2.0
Wi-Fi switch
Back Side
-
Operating System
Windows 8 Pro 64-bit
Dimensions
13.03" x 8.9" x 0.74"
331mm x 226mm x 20.85mm
Weight
3.4 lbs
1.55kg
Extras
720p Webcam
SSD
Bluetooth
Backlit keyboard
Intel vPro
10-finger touch
Fingerprint reader
Warranty
1-year depot/express warranty
Pricing
Starts at $1,319
As configured: $1,556
I understand the enterprise sector often lags a little bit behind the consumer sector; new hotness typically needs to be proven reliable before it can get shipped to the more demanding business environment. For the most part the ThinkPad X1 Carbon is as modern as a notebook can be until Haswell arrives, but there are one or two oddballs.
The Intel Core i5-3427U is a respectable CPU and difficult to find fault with, sporting a healthy 1.8GHz nominal clock that typically bumps up to 2GHz under sustained load, yet Lenovo is stingy with the memory. If you want 8GB of memory, you have to buy their top end $1,759 model; it's not even an upgrade option on the lesser models, where you're stuck with 4GB of memory. 4GB of DDR3L-1333, not DDR3L-1600 like Lenovo's competitors are shipping. Thankfully, while Lenovo's site states the X1 Carbon is limited to one DIMM, the memory is operating in dual channel mode.
Given the X1 Carbon's enterprise aspirations, the SSD is Intel kit; the specific model number isn't readily available, but it supports SATA 6Gbps and features the odd 180GB capacity. Most of what's included with the X1 Carbon is as you expect, though the high resolution display is welcome. Note that while it's listed as being glossy, the glossy coating is actually a mild one; it's too glossy to really be called a true matte display, but it's not the nightmare of reflectivity that most glossy displays are.
Finally, thankfully, wireless connectivity includes 5GHz. It still baffles me how in 2013 anyone can ship a notebook without this.