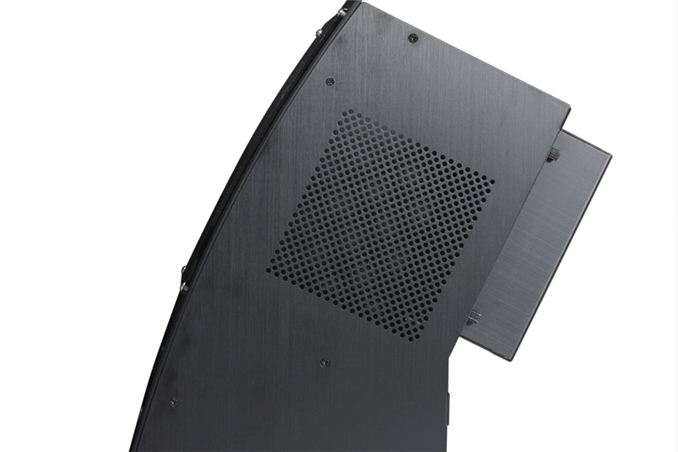 For many users who have gone to a large LAN event, taking stock of all the crazy PC builds is part of the experience. Some users modify the case for a particular styling, and then insert a water cooling system with just the right amount of LED lighting. Last year at Computex, Lian Li showed us a mini-ITX chassis in the form of a train, and even put an engine inside it instead of a PC to show it could actually function as a train. This time around, we get a case to show off all the mini-ITX goodness without too much effort.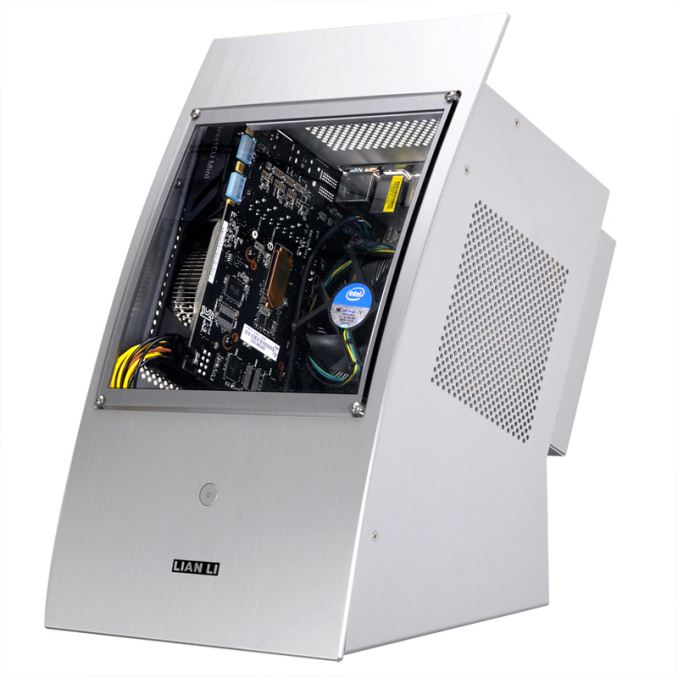 The PC-Q30 is a little different to say the least. We are dealing with a curved aluminum chassis adorned with an acrylic window. Lian Li believes the styling befits any PC location – as a HTPC in the living room, as a small gaming machine, or just as an under the desk work machine.
Aside from what is visible from the window, the chassis can hold a dual slot GPU up to 7.8 inches (200mm, or just above mini-ITX spec), making it ideal for the ASUS GTX670 Mini as shown above, or something like a stock GTX460. The space below the motherboard is for up to four 2.5" hard drives in a removable cage, but there is no space for any optical drive.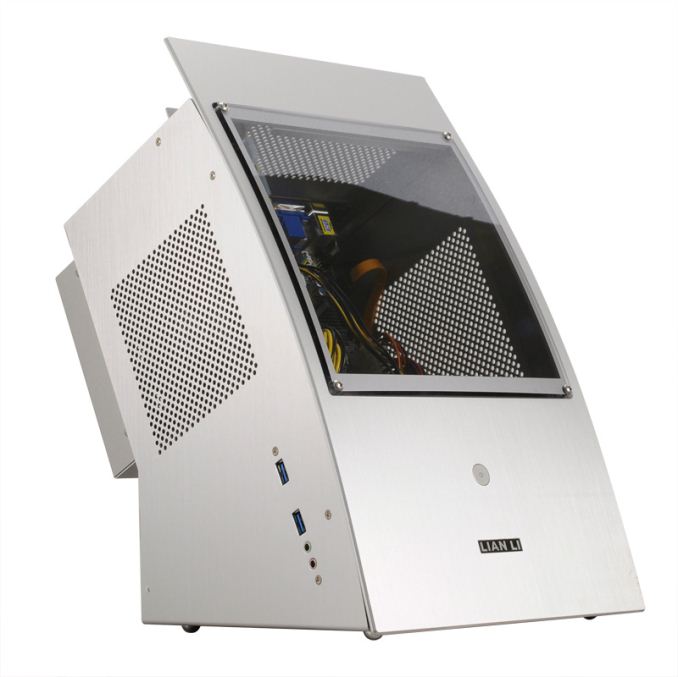 Ventilation comes in the form of a rear 140mm exhaust fan, along with apertures at the top and sides for intake vents. Power supply options are limited to those of 125mm in length, so we are really looking at something like the Silverstone SFX or Seasonic SFX series PSUs.
Other features on board include a power button that lights blue at idle and red while loading, as well as the IO panel to the left hand side. This includes a pair of USB 3.0 and front panel audio, although the motherboards IO does stick out of the top just in case you need any more ports.
Retail price is $149, with expecting shipping in June. The website for the case can be found at this link.