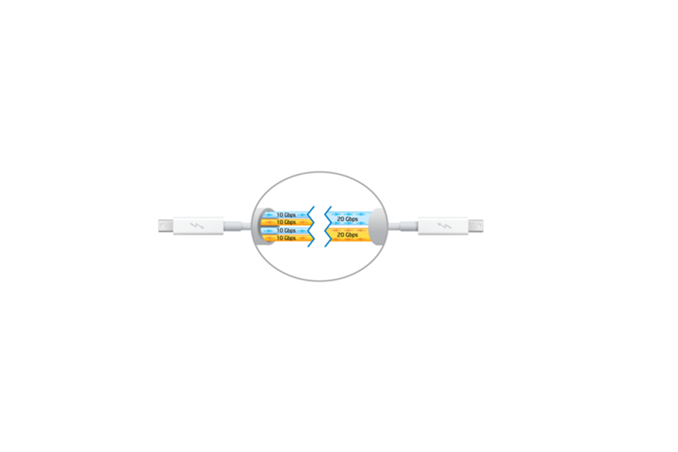 Earlier this year Intel revealed some details about Falcon Ridge, its 2014 Thunderbolt controller. Today it went a little further and gave the updated Thunderbolt spec a new name: Thunderbolt 2.
New details are scarce unfortunately. Thunderbolt 2 moves to a new 20Gbps bi-directional channel that can handle both data and/or display. Current implementations are limited to 10Gbps per channel for data or display, both can't be sent over the same channel.
Thunderbolt 2 will support DisplayPort 1.2 and 4K video. Intel expects the first Thunderbolt 2 controllers to go into production by the end of this year, and ramp into early 2014. Given the timeframe I no longer believe this is a Broadwell play. It also seems too early for the rumored 9-series chipset refresh. Thunderbolt 2 may end up appearing out of phase with both of those.
Source: Intel