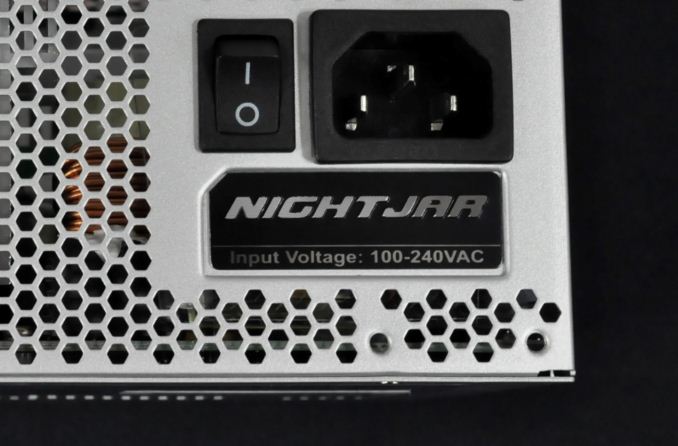 Introduction
Are you tired of reading reviews of high output power supply units? It's true that 99% of personal computers out there do not require something capable of outputting more than 500-550 Watts, and even that may be overkill for quite a few people. Even though high output units are often the most interesting in terms of the technologies being used and their potential audience is very demanding, we understand that the bulk of any company's revenue comes from the low-budget and mainstream units.
Today we have something different for you, as we are going to look at the Silverstone Nightjar 520W power supply, a PSU with a moderate power output but a very distinct feature: it's completely fanless. Fanless PSUs are not a new idea, with models appearing as early as the 90's, but the early models still had to rely on massive heatsinks, usually in conjunction with heatpipes -- sometimes even using their entire body as a heatsink as well. This obviously gave them a fair share of disadvantages and increased their cost significantly. The Silverstone Nightjar 520W retails for about $139.99 including shipping (after rebate), a steep price for a 520W unit, even for an 80Plus Platinum certified model. The price is obviously due in large part to its fanless nature. Does it perform well enough to justify such a price? We will find out in this review.
Power specifications (Rated @ 40 °C)
AC INPUT
100 - 240 VAC, 50 - 60 Hz
RAIL
+3.3V
+5V
+12V
+5Vsb
-12V
MAX OUTPUT
20A
20A
43A
2.5A
0.5A
100W
516W
12.5W
6W
TOTAL
520W
Packaging and bundle
We received the NightJar NJ520 inside a standard cardboard box with a somewhat understated and straightforward aesthetic design, with the unit's major features printed on the front side of the box in English and on the rear side of the box in nine other languages. Inside the box, the PSU is protected by polyethylene foam pieces.
Alongside with the unit, the user will also receive a black and white manual, an AC power cable, a few cable straps, and five high quality Velcro cable ties.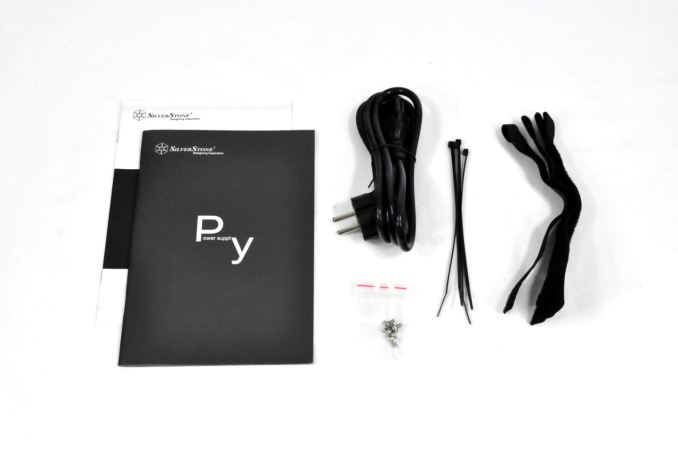 The NJ520 is a fully modular power supply. Its cables come supplied inside a dual nylon pouch and they are all black. Silverstone went with ribbon-like, "flat" cables, with the exception of the 24-pin ATX cable, which is comprised of only black wires covered by black sleeving.