At the IFA convention in Berlin, Lenovo launched two PCs and a tablet yesterday, and today they are at it again with the new ThinkPad Helix 2-in-1 Ultrabook, HORIZON tabletop PCs, the ThinkCenter Tiny-in-One (TIO), and the Edge 15 laptop. All are a different take on an existing device.
In May 2013, Lenovo released the ThinkPad Helix which is a 2-in-1 laptop with a "Rip & Flip" keyboard which can be detached from the tablet. The current model is getting a bit long in the tooth, with Ivy Bridge processors as the available options. Today, Lenovo announced an updated version of the Helix. The new model is 12% lighter than the outgoing version, coming it at 1.8 lbs, and at 0.38 inches thick, it is 15% thinner than the first gen device. The processors are getting a big boost, with Intel Core M CPUs now under the hood which should boost performance, but even more so, battery life and thermals. The Helix will function in five modes – tablet, stand, tent, laptop, and desktop. ThinkPads are known to have quality keyboards, and the ThinkPad Helix will hopefully keep to that tradition even though it is detachable. The Helix is well suited for business, with both a fingerprint scanner and a smart card reader. The 11.6" display is 1920x1080, is topped with Corning Gorilla Glass, and has provisions for a digitizer pen. The Helix will start at $999 and is available starting in October.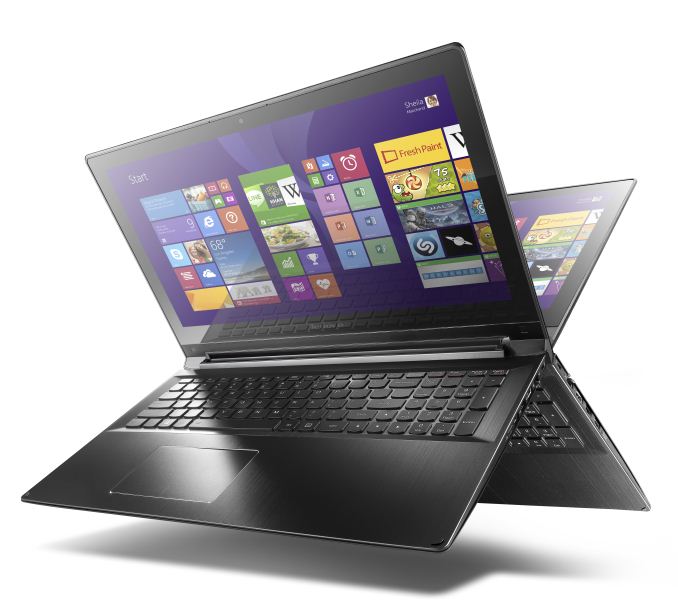 The second laptop announced was the Edge 15, which Lenovo claims is its thinnest 15 inch consumer laptop yet. At under an inch thick, and with a weight of 5 lbs, it doesn't quite match some of the other 15" ultrabooks on the market for thickness and weight, but it does pack a lot of compute under the hood in addition to being able to fold the display back into a stand mode for media consumption. The Edge 15 can be configured with up to a Haswell Core i7 CPU, 16 GB DDR3L, optional NVIDIA GeForce GT840M graphics, and either a 1 TB hybrid drive with 16 GB of Flash, or a 256 GB SSD. The 15.6" 1920x1080 display also includes 10-point multitouch, and Lenovo claims up to 8 hours of battery life. The Edge 15 goes on sale in October starting at $899.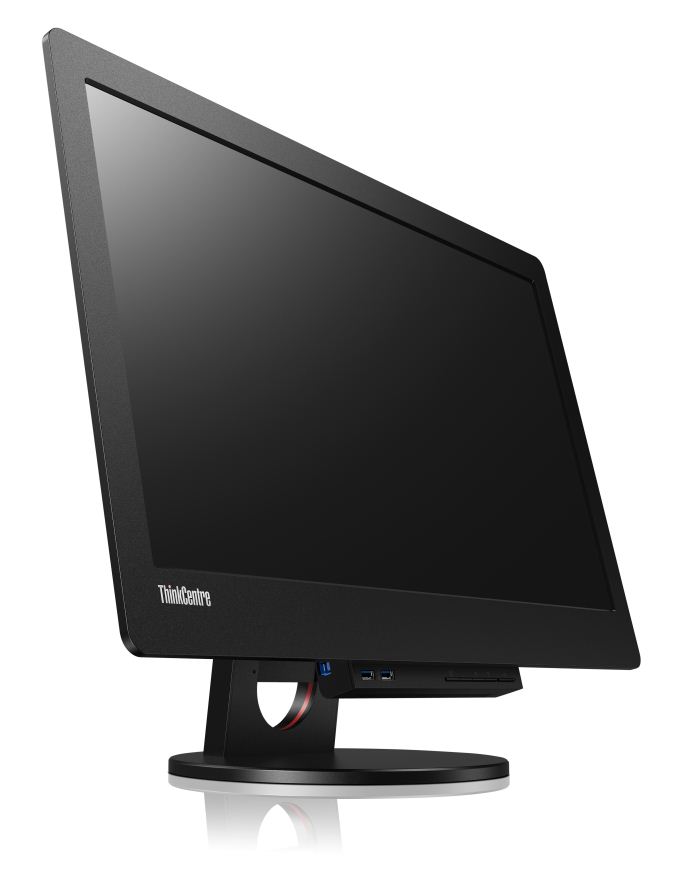 Lenovo also introduced an interesting take on the All-In-One (AIO) computer with the ThinkCentre Tiny-in-One 23. This is the first ever modular AIO for business. The Tiny-in-One is a 23" 1920x1080 display with a mount for the ThinkCentre Tiny PC on the back side. Any Tiny PC from Lenovo can be used, and it requires no tools. If your business PCs are getting out of date, you can simple pop a new Tiny PC in the back for a new system, or if there is an error with either the monitor or the PC, both do not need to be repaired or replaced like a traditional AIO. All cable connections are done inside, and a single power cord is all that is required. At $279, the Tiny-in-One 23 is not even much more than a traditional monitor. Availability begins in October.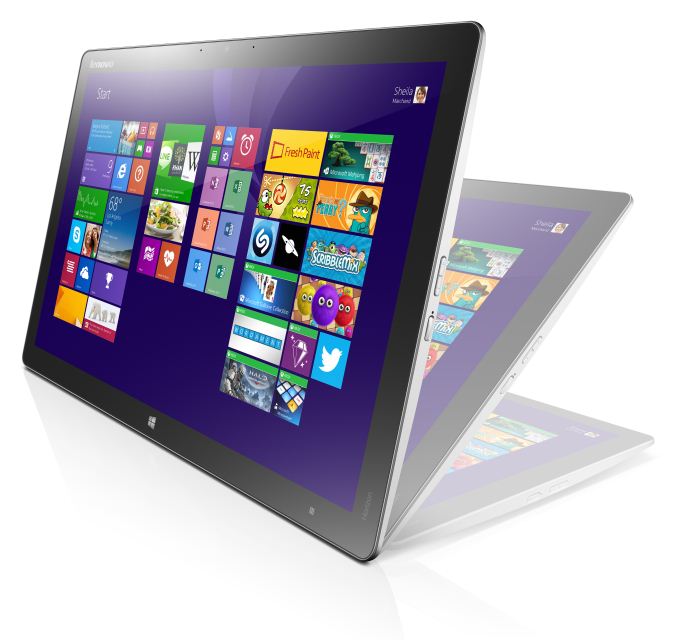 Finally, Lenovo also launched an updated version of the original HORIZON 2 27" tabletop PC. The new models are the HORIZON 2s and 2e. The "s" in 2s stands for slim, with the 2s dropping 10 lbs off of the original HORIZON 2, while still providing the same Stand and Flat modes. Lenovo also has an optional stand made of aluminum which also serves as a charging station for the 27" 1920x1080 tablet. The HORIZON 2e is a smaller version of the original, with a 21.5" 1920x1080 display. Both models are powered by Haswell Core processors and battery life of 2.5 hours for the 2s and 3 hours for the 2e. Prices start at $749 for the HORIZON 2e, and $949 for the larger HORIZON 2s, with availability in October.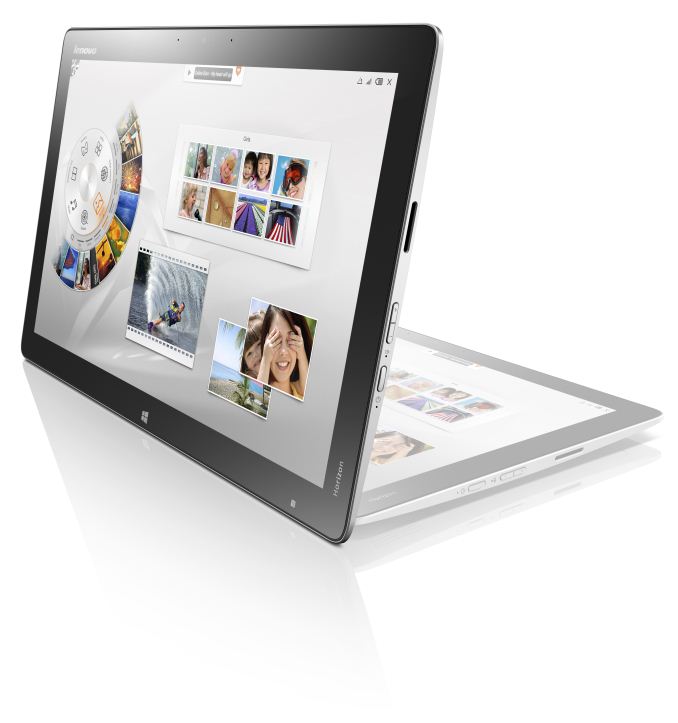 Lenovo seems to have a device for everyone. At IFA, they have now announced everything from an 8" tablet for $199 to a 27" tabletop PC. I believe the Tiny-in-One is an interesting idea, with the upgradability of a desktop system but the smaller footprint of an AIO computer. The ThinkPad Helix should be a great device to showcase the Core M, and looks to be a better laptop than some other 2-in-1 devices with detachable keyboards. However we will need to wait for final judgment until we can see some of these devices for ourselves to see just how much of the promise they deliver.
Source: Lenovo