Cold Test Results
For the testing of PSUs, we are using high precision electronic loads with a maximum power draw of 2700 Watts, a Rigol DS5042M 40 MHz oscilloscope, an Extech 380803 power analyzer, two high precision UNI-T UT-325 digital thermometers, an Extech HD600 SPL meter, a self-designed hotbox, and various other bits and parts. For a thorough explanation of our testing methodology and more details on our equipment, please refer to our How We Test PSUs - 2014 Pipeline post.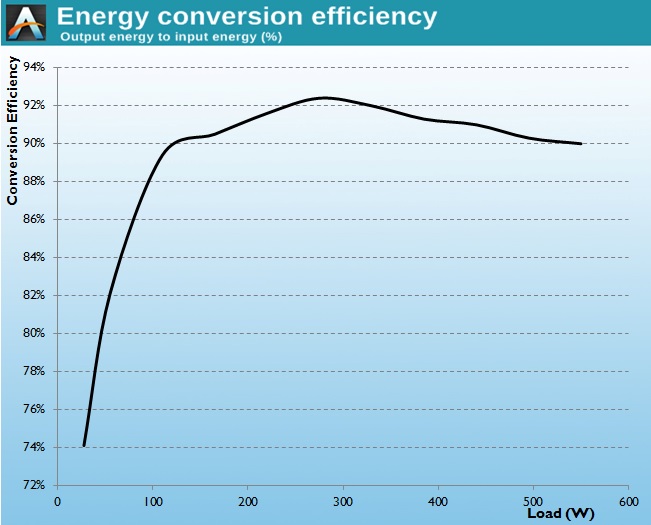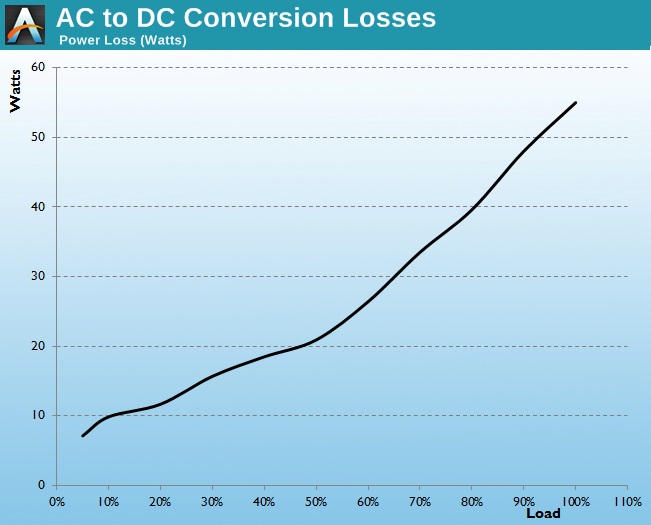 The performance of the Antec EDGE 550W unit at room temperature is excellent. The unit easily justifies the 80 Plus Gold certification, reaching a maximum 92.4% conversion efficiency at 50% load. The conversion efficiency is also very stable, with an average of 90.9% within the nominal load range (20% to 100% of the unit's capacity). Naturally, the efficiency of the Antec EDGE 550W unit drops at very low loads, dropping to 74.1% at 5% load. This is the expected behavior of any switching PSU and the Antec EDGE 550W has an output of just 28 Watts at that point; most systems will be closer to twice that power draw at idle, where the EDGE will be more efficient.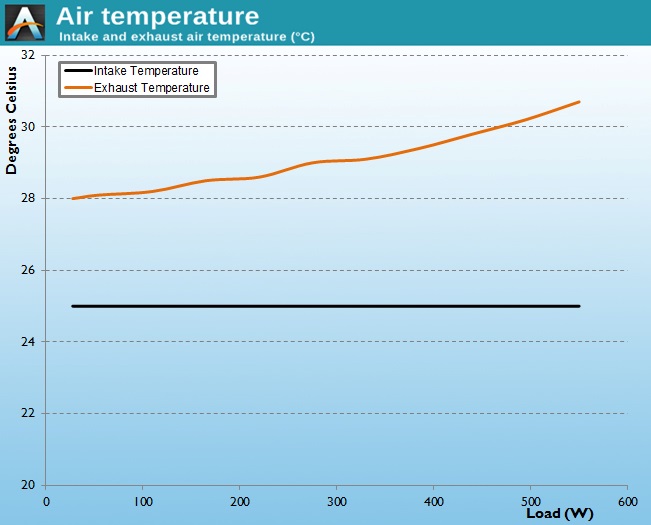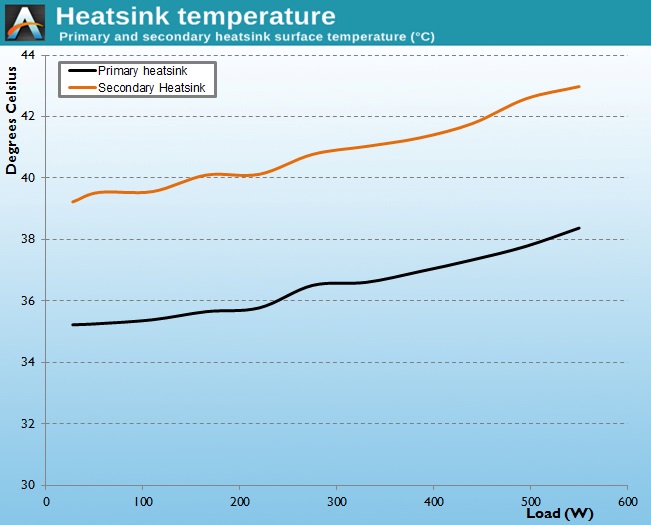 The high efficiency and low output of the Antec EDGE 550W translate to low losses across the entire load range. As such, the cooling system can easily cope with the thermal losses of the PSU, maintaining very low operating temperatures without the need to speed up the fan. Even under maximum load, the fan of the Antec EDGE 550W at room temperature is barely audible.