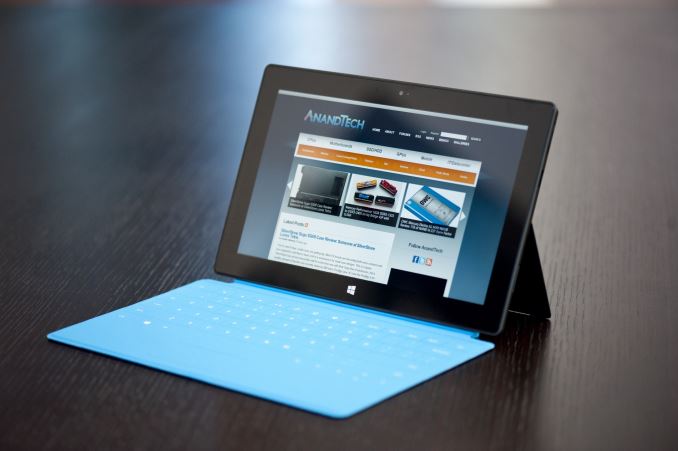 When Windows 10 was first announced, one of the first questions was would this upgrade be available for Windows RT devices running on ARM based platforms. The answer was no, but Microsoft said that it would bring some of the functionality of Windows 10 to Windows RT users though an update sometime after Windows 10 shipped. Apparently that day was yesterday, as Microsoft pushed out patch KB3033055 which enables the Windows 10 style Start Menu in Windows RT.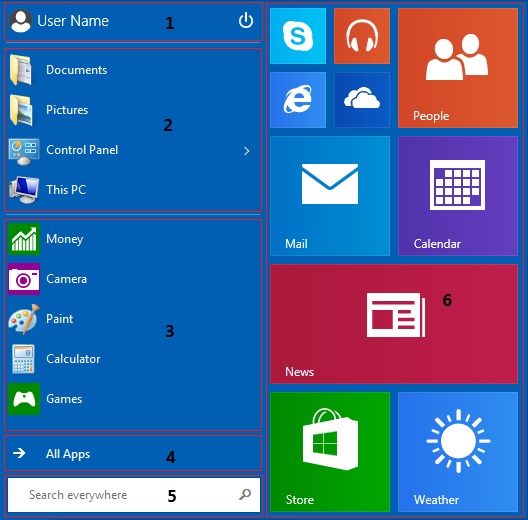 Header

. This is where the user account picture and power button appear.

Pinned List.

Apps that are pinned for easy access appear here.

Most Frequently Used applications list (MFU).

Apps that are frequently used but not pinned anywhere else will appear here.

All Apps button.

Selecting this button displays the All Apps list.

Search text box.

Typing here begins a search.

App grid.

Both Immersive and Win32 apps can be pinned, unpinned, and resized in this area.
For those with a Windows RT device, this update should come automatically through Windows Update. Since Windows RT is mainly on tablet style devices, the Start Menu may actually not be that useful, so you can enable or disable the Start Menu through the taskbar properties on the desktop.
It functions much like the Windows 10 style one, including pinning apps and such, but the actual design of it appears to be closer to what was available on older versions of Windows 10 during the preview period.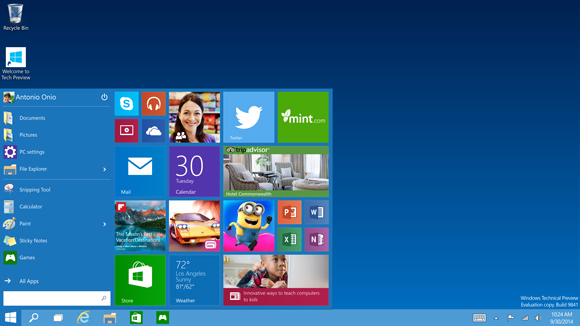 Windows 10 Start Menu in early preview is very similar
The other Windows 10 feature coming is circular frames for user account pictures. Unlike the Start Menu though, there is no method to enable or disable this, it is just going to be there.
Much like Windows Phone 7.8, Windows RT is now a dead platform and Microsoft has given it the smallest of upgrades to end its life. Since it is not running the Windows 10 kernel, Windows RT will never have access to the Windows 10 store, nor the Universal Windows App platform which launched with Windows 10. It instead will forever stay on the older WinRT framework which debuted with Windows 8.
I would have liked to include screenshots from my own Surface RT for this post, but it stopped working a couple of months ago, and clearly there is no need to replace it.
Source: Microsoft Support via ZDNet