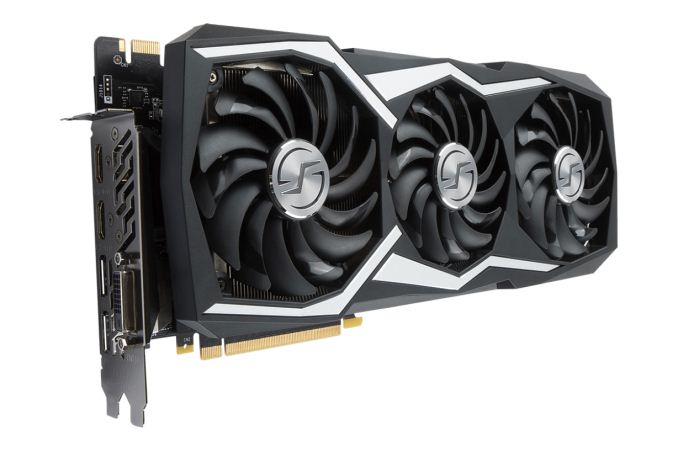 After posting a teaser video last week, MSI has followed up by announcing their latest ultra-high-end Lightning-branded graphics card: the MSI GeForce GTX 1080 Ti LIGHTNING Z. The triple-slot-width, triple-fan, and triple-8-pin power connector card comes equipped with all the latest in thermal solutions, overclocking design, and shiny colors. Yes, for those hoping that 'Lightning' correlates with 'lighting,' the LIGHTNING Z comes LED-strewn and slickly-hewn with Mystic Light RGB control, backplate, and alternate colored shroud highlights.
A key feature of the LIGHTNING Z is a BIOS switch that toggles "LN2 Mode," which lifts power/current and thermal limits. The allure here is that for extreme overclockers used to hard volt-modding (with pencil or otherwise) can simply flick the switch when necessary. At the same time, MSI also advertises Military Class 4 components, as well as card features such as V-Check Points, a hardware-based voltage measurement design, and Quadruple Overvoltage, a specialized auxiliary voltage system.
MSI GeForce GTX 1080 Ti LIGHTNING Z
Boost Clock
1721MHz (Lightning Mode)
1695MHz (Gaming Mode)
1582MHz (Silent Mode)
Base Clock
1607MHz (Lightning Mode)
1582MHz (Gaming Mode)
1480MHz (Silent Mode)
Memory Clock
11124MHz (Lightning/Gaming Mode)
11016MHz (Silent Mode)
VRAM
11GB GDDR5X
(352-bit)
TDP
250W
Outputs
2x DP1.4, 2x HDMI2.0b, 1x DL-DVI-D
Power Connectors
3x 8pin
Length
320mm
Width
2.5 Slot (61mm)
Weight
1.7kg
Cooler Type
Open Air
Price
TBA
Keeping the beast cool is MSI's Tri-Frozr design, armed with 3 TORX 2.0 Fans (1 x 9cm, 2 x 10cm). Alongside the main heatsink/heatpipe complex, the card has a flatter memory/MOSFET heatsink and heatpipe, as well as a rear heatpipe in between the PCB and backplate. The custom PCB itself possesses 10 layers, 14 GPU power phases, and 3 memory power phases.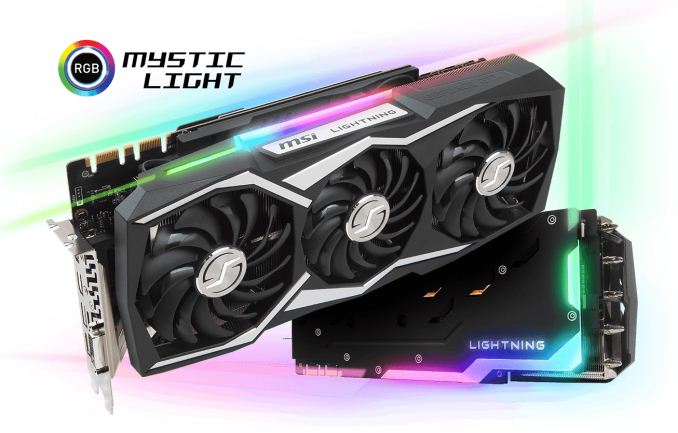 And as for Mystic Light, MSI's LED control software enables users to synchronize and adjust lighting across devices, other components, and peripherals, even changing color schemes from the luxury of your smartphone.
MSI has not released pricing information at this time. The LIGHTNING Z is "expected to be available in July."
Source: MSI