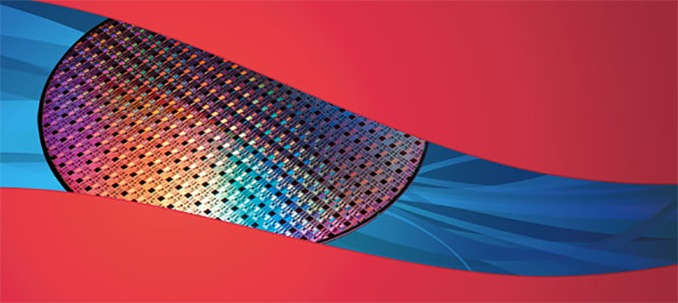 Fujitsu Semiconductor and UMC on Friday said that the latter will acquire 100% ownership of Mie Fujitsu Semiconductor (MIFS), a joint venture between two companies. The move essentially ends history of Fujitsu's in-house manufacturing of microelectronics that began in 1956. Meanwhile, UMC will gain additional manufacturing resources in Japan, which somewhat boosts its competitive positions against key rivals.
Under the terms of the deal, UMC will acquire 84.1% of MIFS from Fujitsu Semiconductor for around ¥57.6 billion ($520.52 million), increasing its current stake of 15.9% to 100%. The transaction is planned to close on January 1, 2019, following approval by the relevant regulators. After the transaction is closed, MIFS will continue to operate and will become a wholly owned subsidiary of UMC (its official name will be published at a later date).
MIFS runs two 300-mm fabs — the Fab-B1 and the Fab-B2 constructed in 2004 and 2006, respectively. Both fabs were built by Fujitsu to produce chips using 90 nm and 65 nm process technologies and have never been seriously upgraded. In 2009 the company decided to go "fab lite" and spun off the fabs into Fujitsu Semiconductor Limited, which started to outsource production of 28-nm and 40-nm chips to TSMC, which was reportedly interested in taking over the plants. In 2014 Fujitsu Semiconductor agreed to form a joint venture with UMC and sell a stake in MIFS to the Taiwanese contract maker of chips. In return, UMC licensed its 40 nm process technology to MIFS and even helped to install an appropriate production line in one of the fabs.
Various sources report that the two MIFS fabs can produce from 28,000 to 40,000 300-mm wafers per month, which will be a nice addition to UMC's 140,000 300-mm wafers per month. Meanwhile it is necessary to note that since the fabs have never been seriously upgraded, they cannot produce chips using 28 nm technology let alone FinFET fabrication processes. MIFS implied several years ago that 40 nm would be used for the next 20 to 30 years, though Fujitsu Semiconductor still decided to sell its aging asset to UMC. The decision puts an end to Fujitsu's 62-year history of microelectronics production that kicked off in the silicon transistor era in 1956.
UMC itself has been having troubles developing FinFET-based process technologies and barely processed several thousands of wafers using its 14 nm node in 2017. Therefore, expanding production capacities with mature product lines seems to be a bid to increase sales.
UMC's acquisition of MIFS will enable the company to better compete against GlobalFoundries and TSMC for customers that require cheap and mature process technologies as well as for clients in Japan.
Related Reading:
Source: UMC