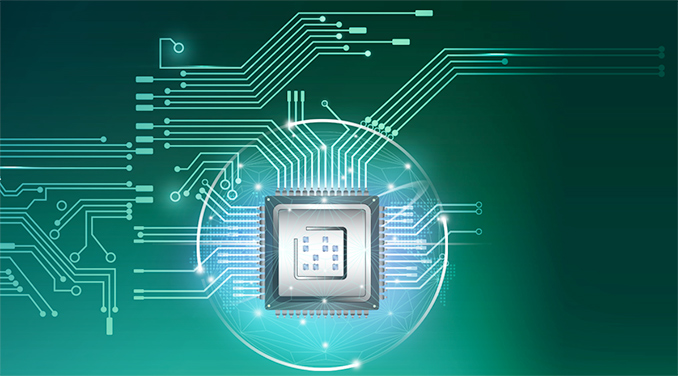 Arm and Samsung Foundry this week announced plans to extend their collaboration to 7LPP and 5LPE process technologies. Under the terms of the agreement, Arm will offer Samsung Foundry customers pre-designed Artisan POP IP solutions ready to be integrated into various SoCs.
One of the first Artisan POP physical IP building blocks that Arm will offer for Samsung's 7LPP and 5LPE platforms will be the Arm Cortex-A76 high-performance processor core. The two companies expect the core to run at 3 GHz or more, which is potentially higher than the target clock rate of 3 GHz announced by Arm earlier this year. The developers do not specify how high the final frequencies will be for the 7LPP and the 5LPE manufacturing processes, but keeping in mind that the latter does not explicitly promise to enable higher clocks when compared to the former, it is likely that the Cortex-A76 will run at about the same frequency in both cases.
In addition to the high-performance Cortex-A76, Arm plans to offer physical implementations of its "latest processor cores featuring Arm DynamIQ technology" for the 7LPP and the 5LPE fabrication processes. The two companies do not name the processor cores, but considering the fact that we are talking about DynamIQ-capable cores, the likely candidates are the low-power Cortex-A55 as well as the high-performance Cortex-A75 (the A75 may not necessarily be popular in the 7LPP/5LPE era).
The Arm Artisan physical IP offerings for Samsung's 7LPP and 5LPE will also include high-density logic architecture, 1.8 V and 3.3 V GPIO libraries, as well as a suite of memory compilers. Meanwhile Samsung reiterated plans to offer a comprehensive suite of IP blocks for its 7LPP technology "by the first half of 2019."
Arm's Artisan Physical IP blocks for Samsung's 7LPP and 5LPE manufacturing technologies will be used by designers of various SoCs who do not need custom processing cores from Arm. Expect the first fruits of today's agreement to reach the market sometimes in 2020.
Related Reading:
Source: Arm, Samsung