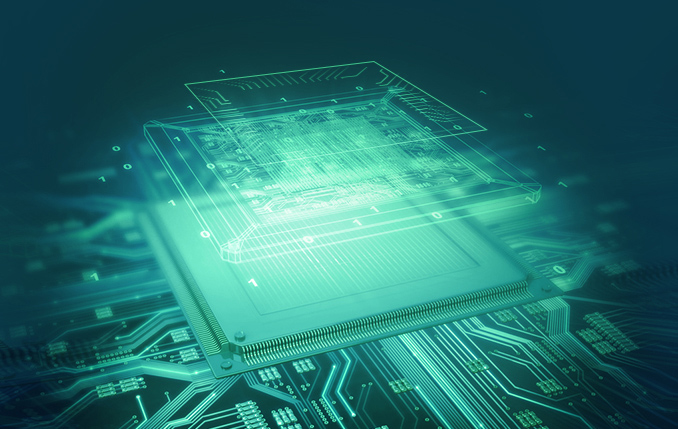 Arm, Synopsys, and Samsung Foundry have developed a set of optimized tools and IP that will enable chip designers to build next-generation SoCs based on Arm's Hercules processor cores on Samsung's 5LPE (5 nm, Low Power Early) node faster. The three companies expect the tools and IP to be used by designers of SoCs for a wide variety of applications.
The set of Synopsys tools are certified by Samsung Foundry for its 5LPE manufacturing technology, and now includes the Fusion Design Platform as well as QuickStart Implementation Kit that are enabled to optimize power, performance, and area for 5LPE designs. Meanwhile, Arm will provide Artisan Physical IP and POP IP tailored for Samsung's 5LPE process. The IP packages will enable Arm's partners to quickly develop 5LPE-optimized SoCs based on the Arm Hercules general-purpose CPU cores.
Samsung Foundry's 5LPE fabrication process is the company's 3rd Generation refinement of its 7LPP node that uses more EUV layers and features other improvements. The new technology provides an up to 25% higher 'logic efficiency', it also allows chip designers to lower power consumption of their SoCs by 20% (at the same performance and complexity) or improve their performance by 10% (at the same power and complexity). While developers can reuse 7LPP IP on SoCs build for 5LPE while taking advantage of the benefits the latter provides, to extract the maximum value of the new technology, optimized tools and IP are needed.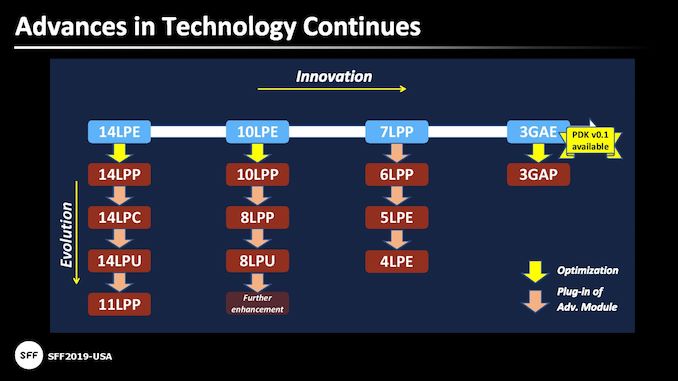 Considering that Arm's Hercules are the company's next-generation advanced CPU cores and 5LPE is a leading-edge process technology, Samsung expects the new tools and IP to be used for SoCs aimed at HPC, automotive, 5G, and AI applications.
Samsung expected to tape out the first 5LPE chips in the second half of 2019 and plans to start volume production using the node in the first half of 2020.
An official statement of Jaehong Park, executive vice president of Foundry Design Platform Development at Samsung Electronics, reads as follows.
"Synopsys' Fusion Design Platform and QuickStart Implementation Kits provide a design-ready solution for next-generation Arm-based processors. This is a great example of how Samsung 5LPE technology can be utilized to give designers a competitive advantage in their high-performance CPU designs. Through our close partnership with Arm and Synopsys, customers will now be able to extract maximum value out of our 5-nanometer processes for design applications targeted at high-performance and low-power markets."
Related Reading
Source: Synopsys