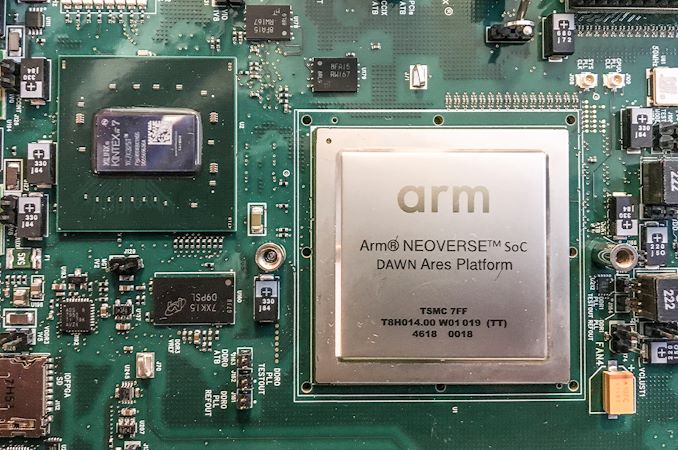 Amazon Web Services's CPU design unit is working on a new multi-core processor for AWS servers. The new CPU is said to use Arm's new Neoverse N1 architecture and would feature a considerably higher core-count when compared to AWS's first-generation Graviton processor, which should result in a significant performance increase.
The yet-to-be-named AWS CPU will be based on Arm's Neoverse N1 microarchitecture and will integrate as many as 32 cores, according to Reuters, which cites two sources with knowledge of the matter. The chip will also be able to connect to various special-purpose accelerators using a 'fabric' interface to greatly speed up certain workloads.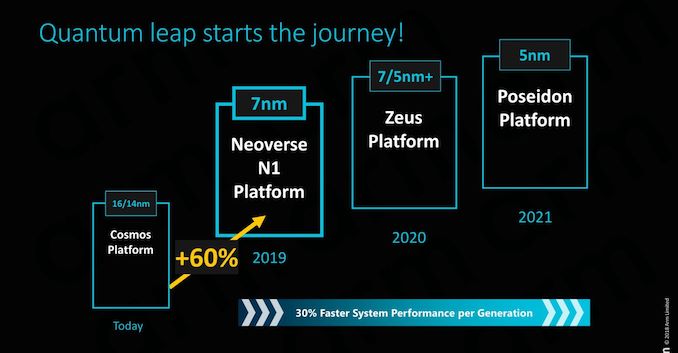 On a high level, the Neoverse N1 (aka Ares) to a large degree resembles Arm's consumer-oriented Cortex-A76 microarchitecture: a 4-wide fetch/decode machine with a pipeline depth of only 11 stages that can reduce itself to 9 when needed. Meanwhile, the Neoverse N1 is designed to run at relatively high frequencies to provide maximum single-thread performance, it has a different cache architecture (coherent, with 1 MB L2 option, yet caches are technically not a part of the microarchitecture per se), and some other enhancements. Overall, with the Neoverse N1 Arm is looking at clocks of up to 3.1 GHz and a ~100 W TDP per SoC.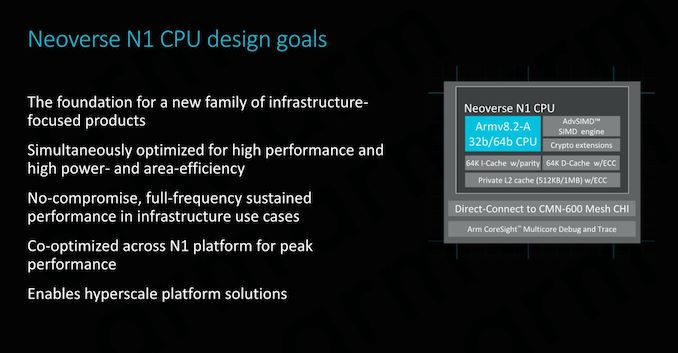 Readers who are interested to find out more about Arm's Neoverse N1 platform can read our coverage from earlier this year, but the key thing in the context of the newly released information is that AWS continues to believe in custom Arm-based processors for servers and would be among the first adopters of the Neoverse N1. As noted above, the microarchitecture and the platform were optimized for cloud server workloads from the ground up, so with with further customization from Amazon, the 32-core processor promises to offer rather serious performance in applications that it was designed for. Will these CPUs challenge AMD's Rome or Intel's Cascade Lake? Probably not, but the importance of custom chips is their ability to offer the right total cost of ownership and sufficient performance, not win all the benchmarks.
Related Reading:
Source: Reuters