OnePlus 8's, Note20, Huawei, Pixel & iPhones
OnePlus produces the best all-rounders
One of the biggest surprises this year and devices which generally delighted me the most was OnePlus's new 8-series. Particularly with the OnePlus 8 Pro, I feel like the company had ditched its mantra of making "flagship killer" devices and simply outright made their first full true flagship device – a device with very few compromises.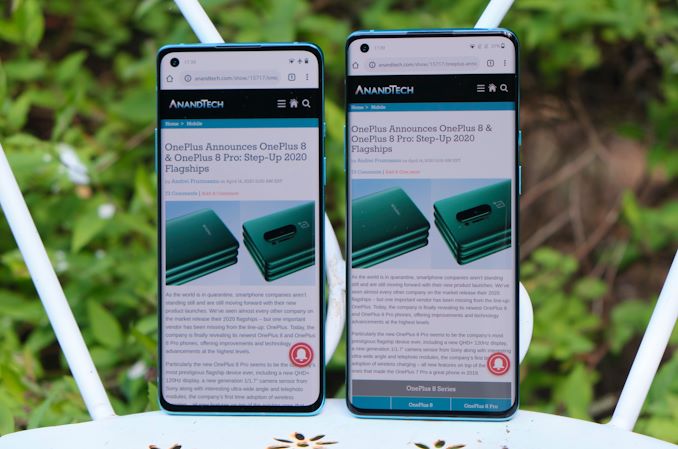 The OnePlus 8 Pro for me really checked almost all boxes for what you'd expect in a 2020 flagship phone, QHD 120Hz screen, triple-camera setup with a new massive sensor- all whilst maintaining competitive pricing throughout the year and undercutting the closest competitor devices such as from Samsung.
Weak points of the OnePlus devices continue to be camera software processing. Unfortunately, I no longer have the devices to test further firmware updates throughout the year and to see how things have developed, however it looks like the phones aren't getting as much attention and updates as other competitor devices such as from Samsung.
Related Reading:
Samsung's Note20 creates a bad precedent
One of the most baffing devices of the year was Samsung's new Note20. Samsung's decision to create two Note devices isn't exactly new as we had already seen the this being first implemented in the Note10 series in 2019 – however while the Note10 was mostly a smaller variant of the Note10+, with only a few feature discrepancies such as a lower resolution screen and a lack of a ToF sensor, the new Note20 really had almost nothing to do with the Note20 Ultra.
Featuring a completely different camera setup, a lower resolution, quite different design, 60Hz-only screen, a plastic covered back, the Note20 really felt more like a Note20 Lite whereas the Note20 Ultra was the true successor to last year's Note10 series. This came at quite a starker contrast compared to the S20 versus S20 Ultra devices, with Samsung still featuring the Note20 at a quite expensive price point.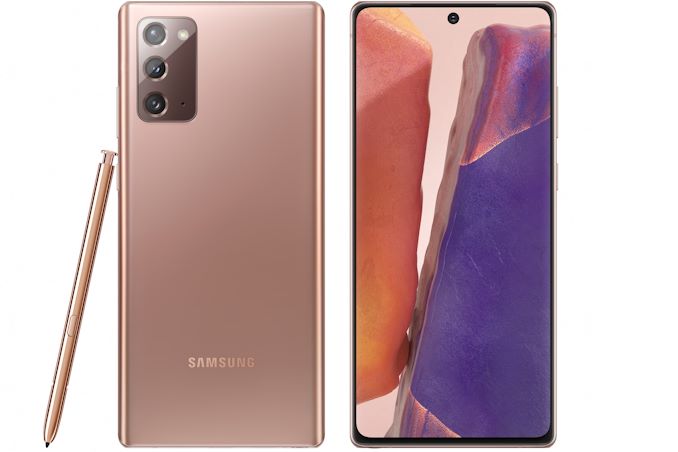 While we don't usually comment on non-official information, there's been plenty of leaks on the upcoming Galaxy S21 series where we're seeing signs of a similar feature discrepancy between the regular S21 devices and the S21 Ultra – with features that were usually present on the regular models now being only present on the higher-end large-format phone. This is a general bad sign for consumers, especially in a year where Apple's new iPhone 12 line-up now covers the entire spectrum from small to large in regular and premium variants.
It's left to be seen how 2021 plays out, but I have a feeling Samsung here is loading up the gun in preparation of shooting themselves in the foot, and leaving open opportunities for the competition to actually deliver no-compromise devices across the spectrum.
Related Reading:
Huawei's Last Kirin Phone?
Due to geopolitical circumstances, Huawei's Mate 40 series devices might be the very last phones from the companies in the foreseeable future which come equipped with their in-house Kirin SoCs. Beyond the fact that the company had been barred from using Google services such as the Play store, cutting the company away from its own in-house silicon designs is a major blow that will have large repercussions to future products.
Amongst the largest implications, and assuming the company will be able to actually continue to produce handset devices using third-party SoCs such as from Qualcomm, is that this bars the company from having an advantage in software-hardware vertical integration. Huawei had been particularly a company that for years now had been taking advantage of their internal SoC designs to create camera experiences leveraging custom sensors along with their custom ISPs, giving them unique advantages such as RYB sensor designs that were vastly superior in low-light compared to other manufacturer designs.
Whether Huawei would be able to continue such unique differentiation in 2021 isn't clear – and if the current software situation hasn't already killed the viability of Huawei smartphones outside of China, then the possible lack of any differentiation against the competitor hardware surely will.
Related Reading:
The Pixel is no longer a Flagship
The last few generation of Pixel phones weren't all that successful – Google's late-year release schedule always meant that hardware-wise, the Pixels were always relatively out-dated compared to nearest released competitor flagship phone, which always put into question the value proposition of Google's flagship phones. I had commented in our Pixel 4 review last year that Google had to change something in their strategy, and they actually did this year with the Pixel 5: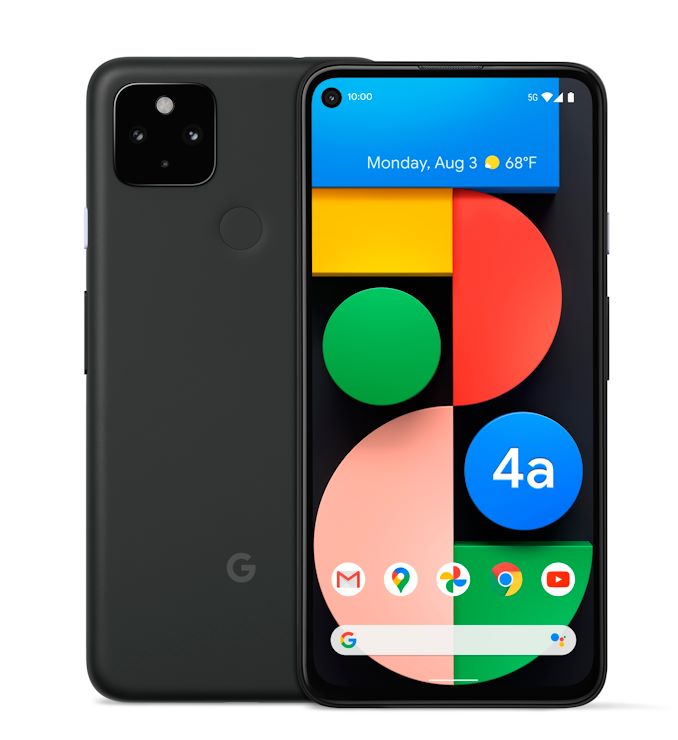 The Pixel 5 no longer positions itself as a flagship device, but rather as a "premium" segment phone, meaning the segment between flagships and the usually mid-range. Falling back to a Snapdragon 765 SoC, this means that the Pixel 5 featured a weaker SoC, but also came with a much more reasonable launch price of $699.
The issue for the Pixel 5 however came from its own ranks: the sibling Pixel 4a 5G features the same SoC, same camera setup, adds a 3.5mm headphone jack, and only gives up an IP68 rating and 90Hz refresh rate for only $499 in the non-mmWave variant of the phone, positioning itself as a much more attractive value than the Pixel 5.
The fact that Google still doesn't officially release the devices in many countries also continues to pose the question of whether they're being serious about the whole Pixel line-up.
Related Reading:
Apple's has an iPhone for everybody
Apple's new 2020 iPhone 12 line-up has been extremely impressive, for the sole reason of it being extremely versatile in terms of the model offering. Now having released a total of 4 iPhone 12 models, Apple's offering of the iPhone 12 mini, iPhone 12, iPhone 12 Pro and iPhone 12 Pro Max means there's a plenty of choice for consumers, with this year having significantly less features discrepancies between the models other than their builds and form-factors.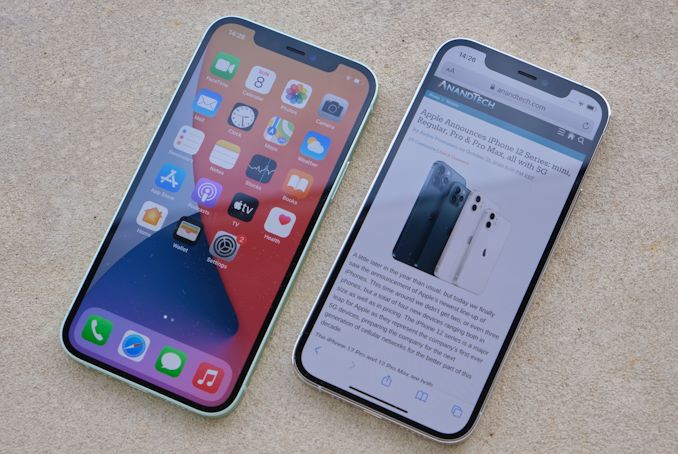 While Apple's iPhones don't particularly shine in every aspect besides the still outstandingly well performing A14 SoCs – they lack fancy features such as high refresh-rate displays or the new more advanced camera sensors of the competition, they're still outstandingly solid overall devices, with particularly the 12 mini and the iPhone 12 offering shockingly good value starting at $699 and $799 – something we usually can't really claim very often about Apple devices.
What really impresses me about the line-up is that these are almost feature equivalent between each other whilst being mostly different in their form-factors – an increasingly rare product design decision that comes in contrast to other vendor's choices of putting all bells and whistles onto their biggest models while leaving the smaller devices with compromises, or even removing historically present features. In that sense, Apple offers an iPhone for everybody's taste and budget.
Related Reading:
What to expect from 2021: Maturity, Refinement
Overall, 2020 has been a year of varying successes and introduction of new features. The market is becoming increasingly mature and device purchase cycles are getting longer, as manufacturers are struggling to really put truly differentiating features on every new generation of devices.
For 2021, what I'm expecting is more of a year of refinement and maturity. I hope to see 120Hz displays become a standard, with a more optimised software and hardware stack that reduces the battery life impact.
The new generation 5nm SoCs such as the Snapdragon 888 will bring performance benefits, but the newer generation of 5G modems hopefully will also mark a maturation of the technology and a return to extremely long battery life devices.
Finally, cameras are really becoming the aspect today where smartphones differ the most from each other. The various new camera technology approaches, together with the fact that AI and software plays a huge role in the final products means that vendors have to differentiate through talent and software resources as well. While the hardware of 2021 might not bring anything ground-breaking to the market, I still expect major leaps in the computational photography side of devices.
We're looking forward to the first new releases of 2021 in the comings weeks and months, and we'll be sure to cover them extensively.
Related Reading: