Introduction
We review many LCDs, but the reality is that we don't review very many different LCD panels. The reason is simple: there aren't very many LCD panel manufacturers. Most LCD panels come from one of the top three panel manufacturers: AU Optronics, LG Philips, and Samsung Electronics. While there are minor variations in panel quality, if you choose a particular panel model and put it in two different LCDs, overall performance is likely to be very similar. Differences between panel models can be much greater, however, especially if the underlying technologies are not the same.
Besides the panel manufacturer, there are three panel technologies in widespread use: TN (Twisted Nematic), PVA (Patterned Vertical Alignment), and IPS (In-Plane Switching). MVA (Multi-domain Vertical Alignment) is also around, but without getting into the details we'll just say it's somewhat similar to PVA. All of these technologies can also have an "S-" prefix, which stands for "Super" -- indicating the use of an upgraded version of the original technology. (Nearly all modern panels are S-TN, S-PVA, or S-IPS, but we won't worry about that.)
Given the above two pieces of information -- the panel manufacturer and the panel technology -- we can come up with a pretty good idea of how a display will perform when it comes to benchmarking. More important than the panel manufacturer, however, is the technology. TN has been around the longest, and while it is inexpensive to manufacture there are certain performance characteristics that we dislike, specifically the more limited viewing angles. If you're sitting directly in front of your display -- which most of us are -- it doesn't make a huge difference, but because these panels also tend to target the budget markets, overall quality is usually lower as well. PVA and IPS are both better technologies in terms of quality and viewing angles, but they cost more to produce and they usually have slightly slower response times. Since we're at the point now where response times really don't bother us, the net result is that we strongly prefer LCD panels that use S-PVA or S-IPS technology.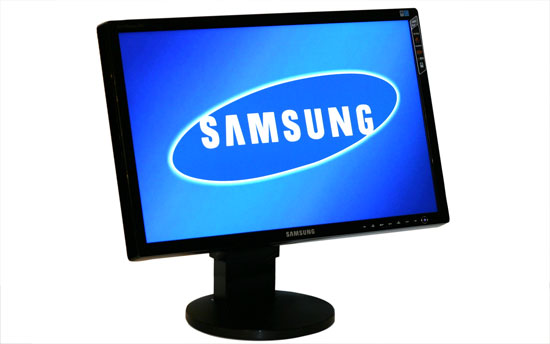 That brings us to today's review of the Samsung 245T. Not surprisingly, the LCD panel is also from Samsung and features S-PVA technology. After being disappointed by the HP w2408 last month (which uses a TN panel), we're looking for a return to form. Is the latest Samsung offering significantly better than previously reviewed 24" LCDs? Let's find out.