ASUS U30Jc Performance
As an update of the older UL30a, the U30Jc is a great improvement in performance. It includes discrete (switchable) graphics like the UL30Vt, only with Optimus to make the switching seamless. It also bumps the CPU up from CULV to a full Core i3 model, with substantially faster performance and a better IGP. Where it differs from the UL30a is in the inclusion of an optical drive, which does make the U30Jc thicker and heavier than the older model. It's a good feature if you want to watch DVDs or load games onto the system without using an external drive, but it's a change not everyone will like. On the other hand, the performance improvements are a clear win.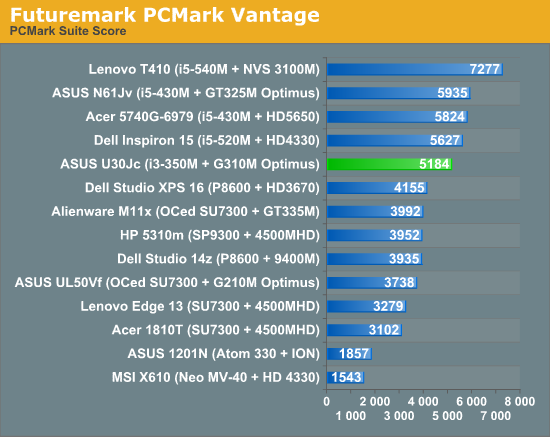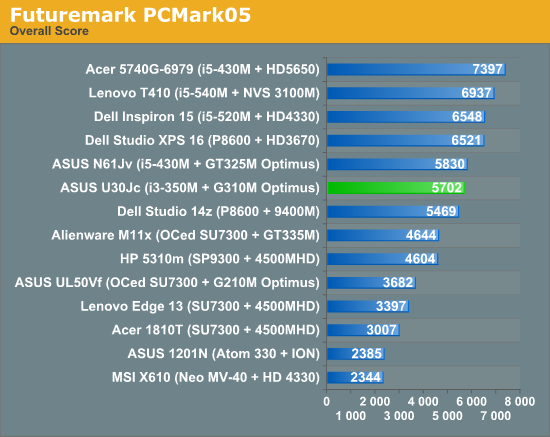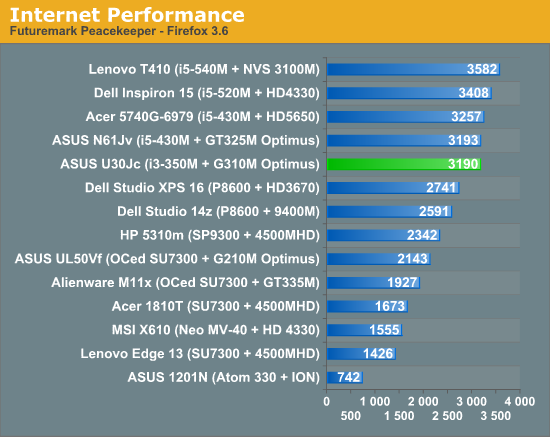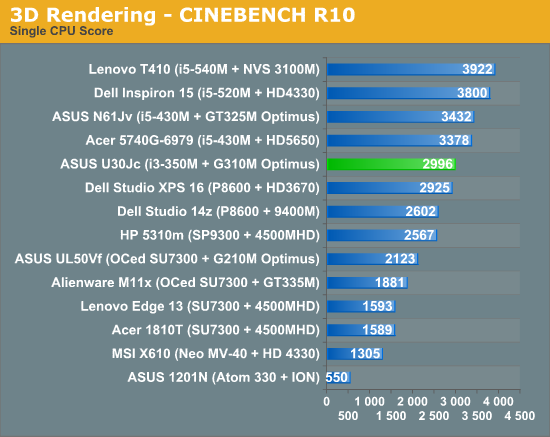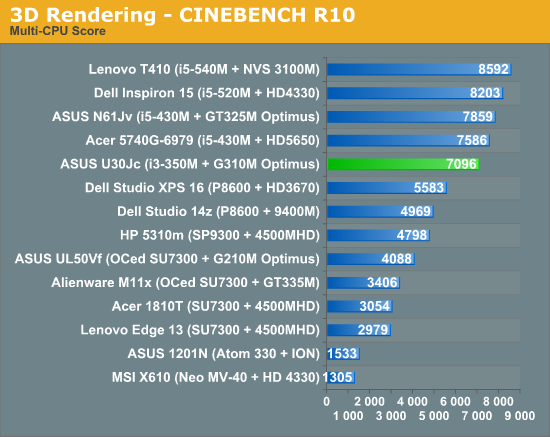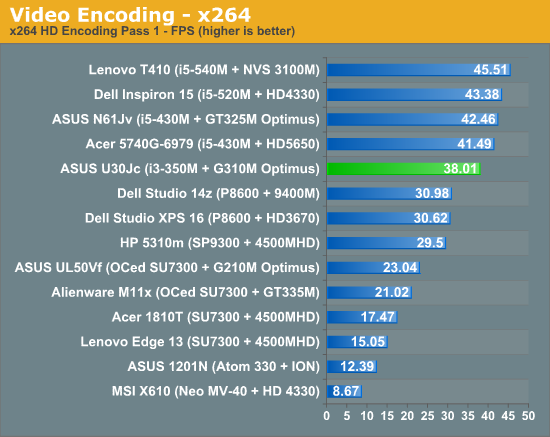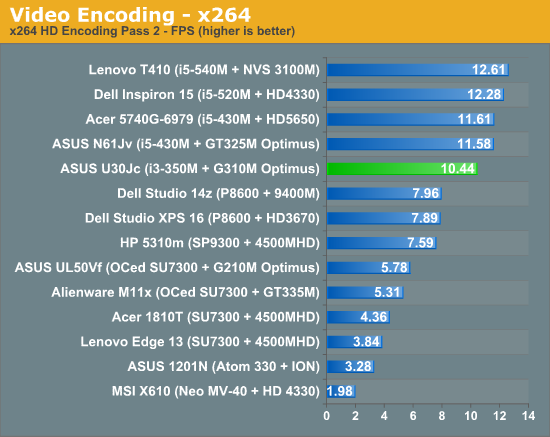 In terms of application performance, the U30Jc lags slightly behind the i5 equipped laptops like the Acer 5740G, ASUS N61Jv, Dell Inspiron 1564, and Lenovo ThinkPad T410. That's right in line with the difference in CPUs: the i3-350M runs at a constant 2.26GHz; the i5-430M has the same 2.26GHz stock clock but Turbo Boosts up to 2.53GHz, and the i5-520M has a 2.40GHz stock clock and can Turbo up to 2.93GHz. Compared to the older Core 2 platforms, we see the i3-350M easily beating the SP9300 and P8600 processors in the HP 5310m and Dell Studio 14z. The gap ranges from 15% in single-CPU Cinebench up to 40%+ in multi-threaded Cinebench, with other results falling in the 25%-35% range. PCMark05 has the 14z nearly on par with the U30Jc, but it tends to weight things a bit funny so we'd pay more attention to the 31% difference in PCMark Vantage.