Application and Futuremark Performance
By this point, the ubiquity of Intel's Core i7-2630QM entry-level mobile quad-core has given us a pretty good idea of just where we can expect the chip to perform. Toshiba pairs it with 6GB of RAM in the Qosmio X775, so it should be fairly consistent, but keep in mind that some of our other test units have benefitted from SSDs while the X775 still makes do with mechanical storage.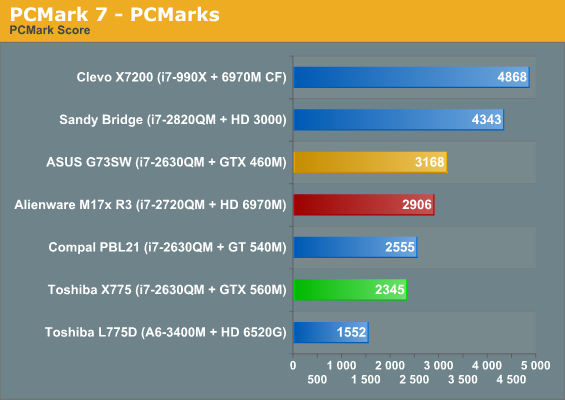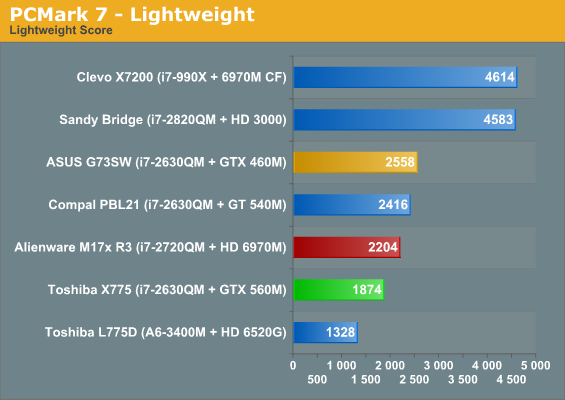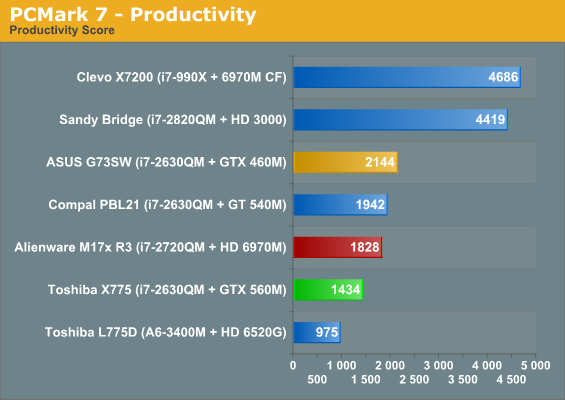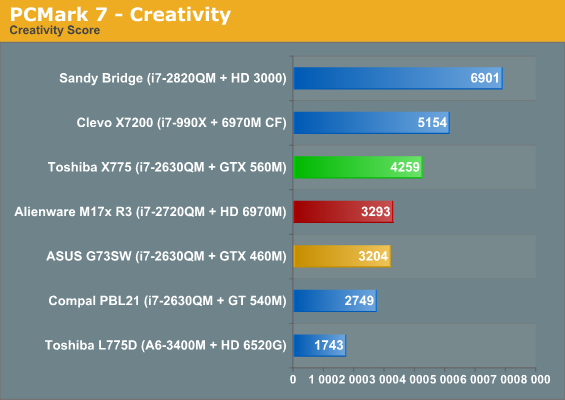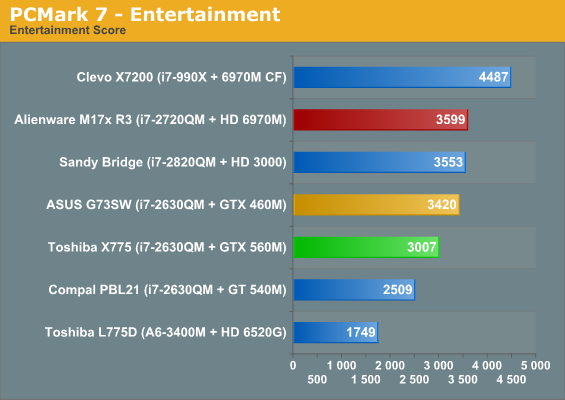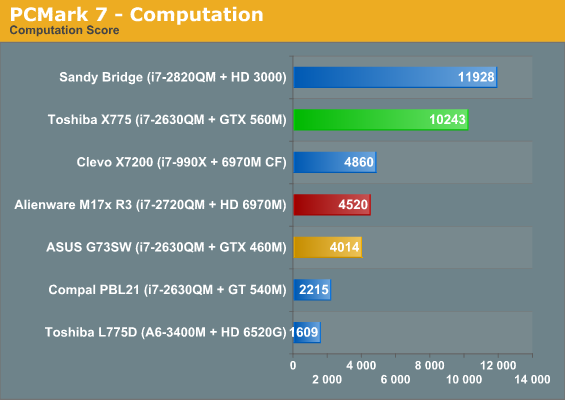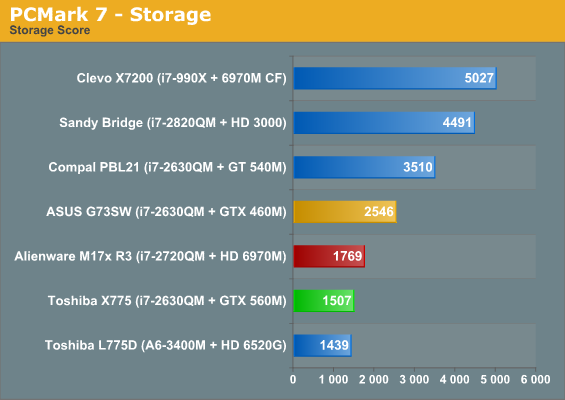 PCMark remains inscrutable as ever, with the Qosmio X775 bouncing all over the tables but never actually putting in what one would characterize as a poor performance until the storage benchmark. Given the other components, either we're looking at a lack of BIOS tuning or the HDD happens to be particularly slow. PCMark Vantage should remain just as incomprehensible.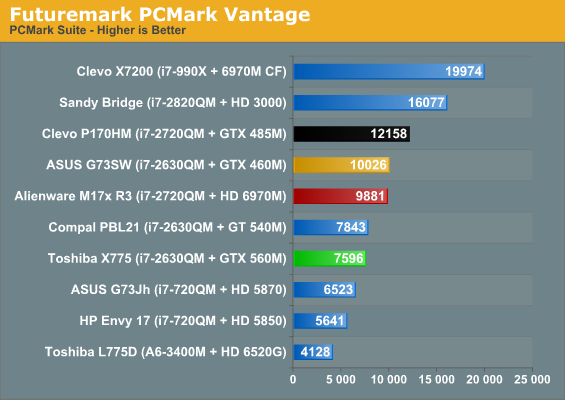 Thus it has been, thus it shall always be. PCMark scores suggest that ASUS and others are doing a better job at tuning overall performance, so we're not sure where the problem lies but clearly PCMark doesn't run as well on the X775 as it did on the ASUS G73SW. Thankfully our Cinebench and video encoding benchmarks tend to be far more consistent in gauging processor performance.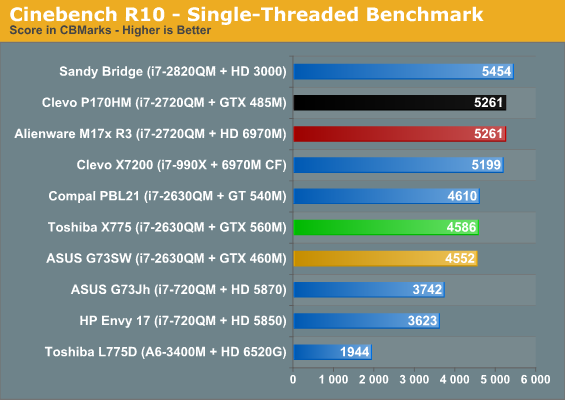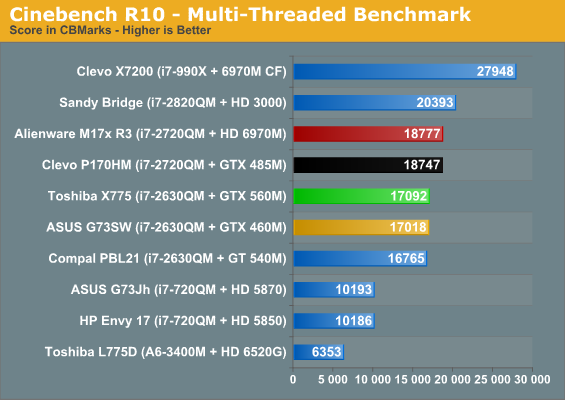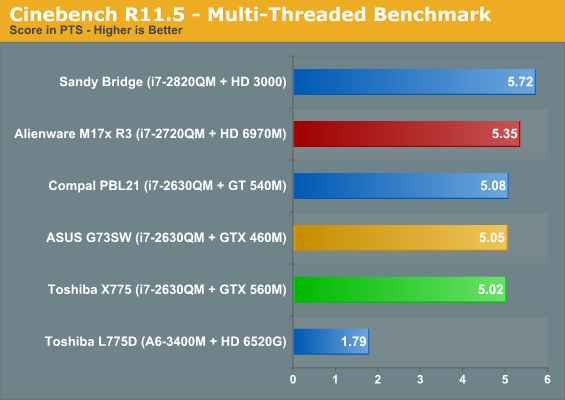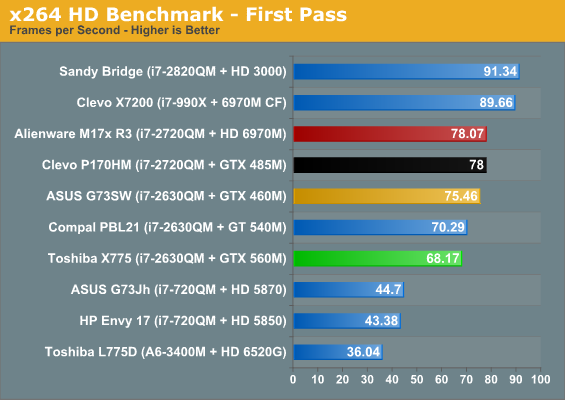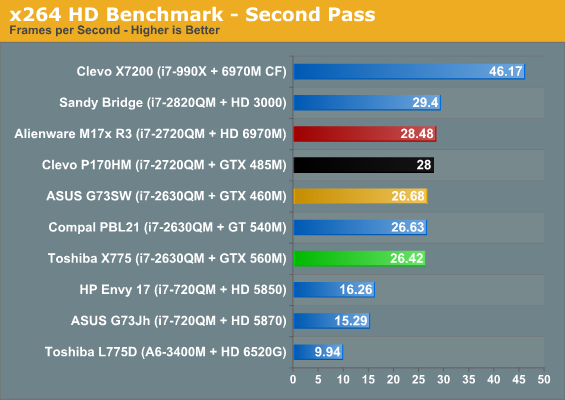 And now look how neatly everything lines up, although it does seem like the X775 is having a bit more trouble keeping up with other i7-2630QM-equipped notebooks, particularly when you look at the x264 results. It's not a major difference but it's a consistent one.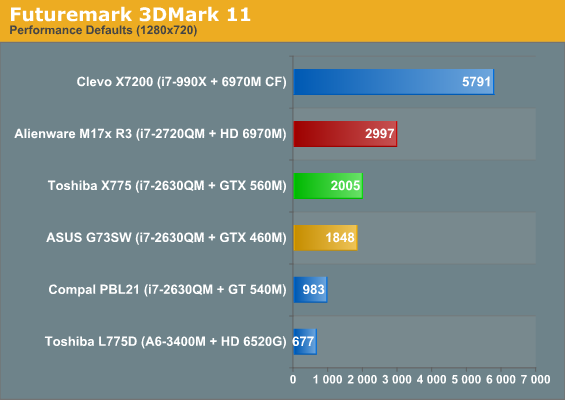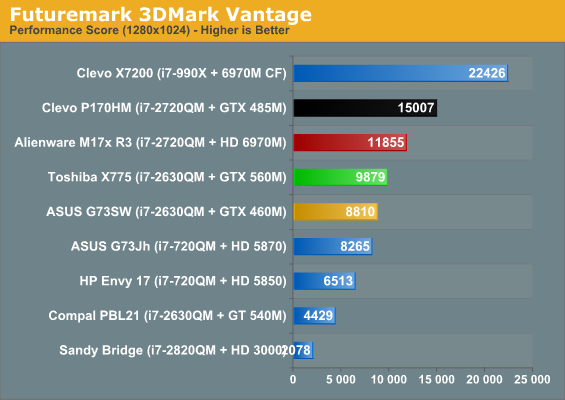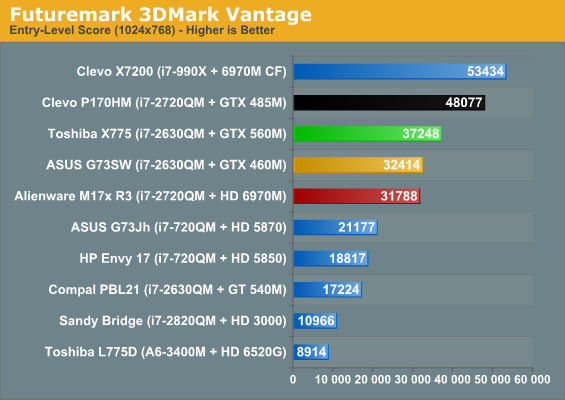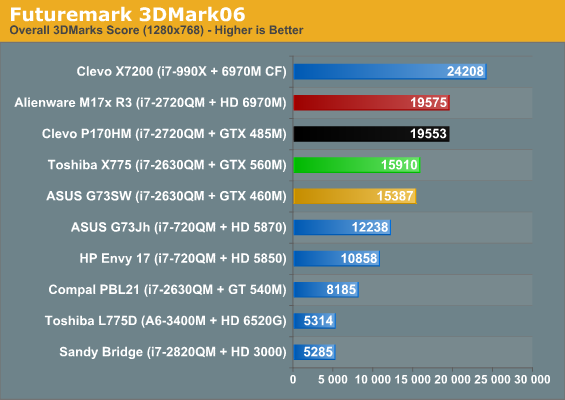 Once we get into the 3DMarks, we can see the NVIDIA GeForce GTX 560M is a pretty clear improvement on the 460M in most cases. That's not surprising since it's the same chip with a 100MHz core boost, but it's nonetheless essentially a free upgrade in the marketplace that brings Optimus with it. That said, aside from the odd entry-level 3DMark Vantage score, the 560M is still incapable of duking it out with the premium mobile graphics chips even though it's a clear improvement over last generation's Mobility Radeons (and thus an improvement over the comparably-specced Radeon HD 6850M and 6870M.)