It is something of an understatement to start out by mentioning that the Motorola Droid Bionic was easily this summer's most anticipated smartphone. The story of the Bionic started at CES, where it immediately attracted attention thanks to its combination of 4G LTE connectivity and a Tegra 2 SoC. I remember seeing the Bionic on a table on the last bleary-eyed day of CES, among its other 4G LTE brethren as shown below.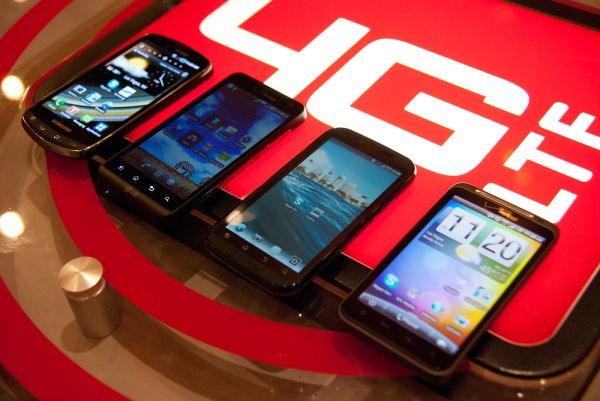 Left to Right: Droid Charge, LG Revolution, Motorola Droid Bionic (old), HTC Thunderbolt
I don't remember much about that Bionic, other than that it was the only one among the four that I didn't get a chance to grab photos of loading the AnandTech homepage or Dailytech, and that reps were guarded about letting me touch it. Rumor had it that the Thunderbolt would come first, and then down the row of devices. Eerily, other than the Bionic, the devices launched in that order.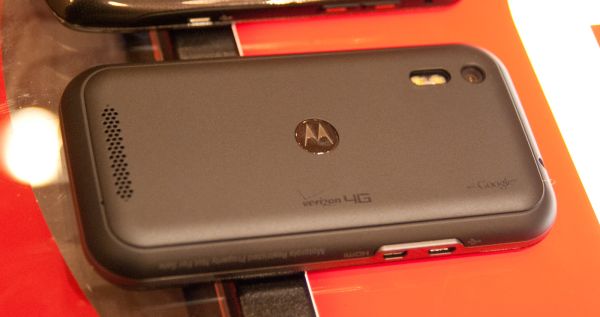 The old Droid Bionic
That Bionic doesn't exist anymore, instead the phone that launched in its stead is codename Targa, which was further down the roadmap and no doubt accelerated to take the original Bionic's place. Until now, 4G LTE and dual core SoCs have been mutually exclusive, and the result is performance now gated by the SoC instead of the last mile of air between you and a base station.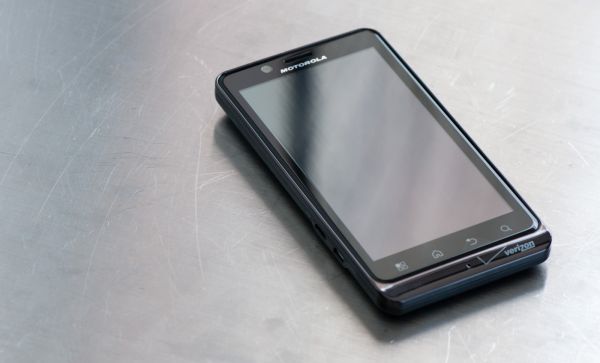 The new Motorola Droid Bionic (codename Targa)
Finally with the Bionic things change, and we have a smartphone that combines a dual core SoC with the fastest air interface around, 4G LTE. It's been a long and arduous wait for the Bionic, but it's finally here. The only lingering question is whether the wait has been worth it.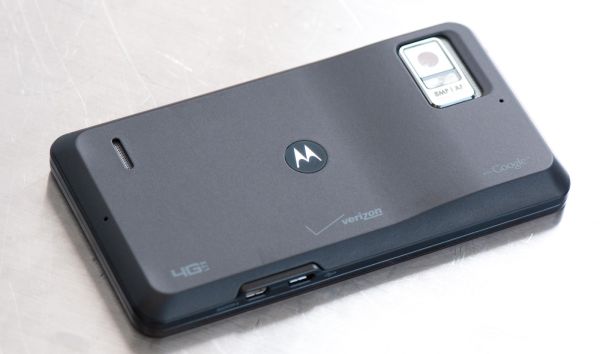 It's always easiest to start with aesthetics, and here the Bionic shows an interesting combination of design language borrowed from the Droid X/X2 and the latest QWERTY keyboard packing Droid 3. I think that actually does a good job summing up what the Bionic really is - it's a combination of the X/X2 form factor and display, and the SoC plus nu-Motorola design language of the Droid 3. If you take a step back and squint at it, I think these are totally reasonable conclusions to make.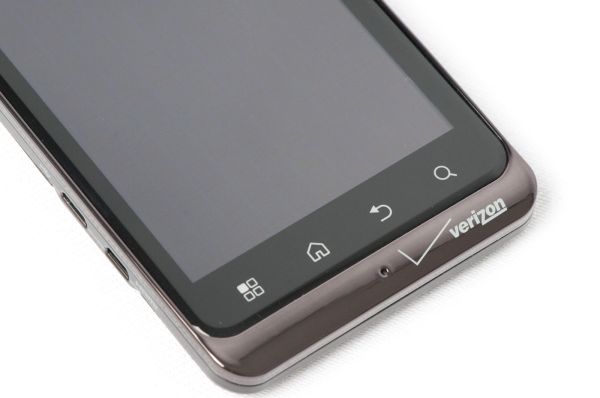 The Bionic's front side is a single piece of gorilla glass with tapered edges, ringed in relatively typical Motorola chrome. The lip where display meets the edge chrome is something that has drawn a lot of attention for being a dust magnet, but thus far I haven't seen inordinate dust or lint collection in that crack. It's nothing that a microfiber cloth can't take care of, and honestly isn't as big of an issue as dust collection in virtually every smartphone earpiece.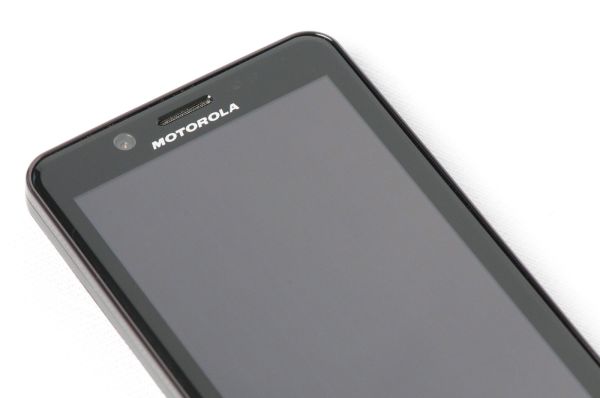 Up at the very top is the VGA front facing camera, earpiece, proximity and ambient light sensor, and finally notification LED. I know the notification LED is a must have for some smartphone shoppers, so rest assured it's here and does work. It appears to have two colors - green and red, which blink for alerts and charging status, respectively.
At the bottom are the same style capacitive buttons as we've seen on other Motorola phones. I guess it's worth mentioning that this isn't something that changes much anymore - each OEM seems to have settled on at least some common pattern and is keeping it that way. The buttons are nicely backlit, but the white point seems a tad warmer than most. Right in the center of the bottom chrome is the primary microphone.

Left side is home to the microUSB and microHDMI ports, which are in the bottom quarter just like so many other Motorola devices. They jut out normal to the side and don't follow the curve of the phone along its side, no doubt so it can mate up with the laptop dock, which unfortunately we don't have.
If you squint and look at the phone from this angle, it's readily apparent just how much inspiration the Bionic draws from the Droid X/X2 line of devices. They both have a thicker top region that tapers to a thin point at the bottom, and this iconic port placement.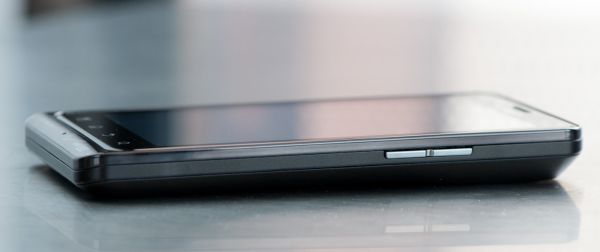 On the other side is the volume rocker, which is one piece of plastic and adequately clicky.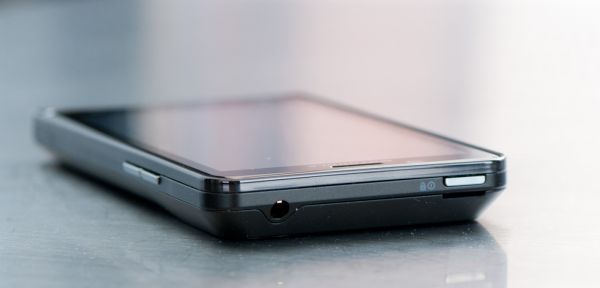 Topside is the headset jack, and opposite to it, the Bionic's lock/off button. It took me a while to get used to this button placement, and the button itself isn't very good either - it rocks back and forth, and feels loose, but gets the job done.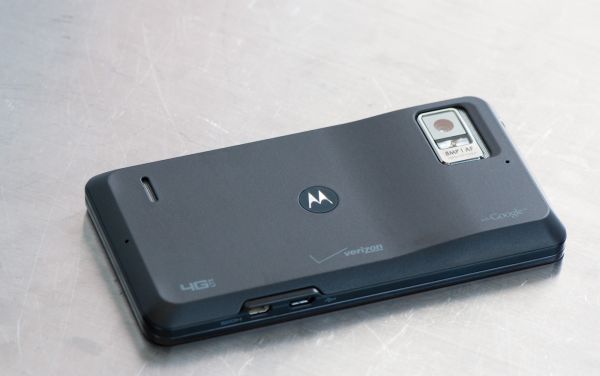 Directing our attention to the back side, we can see the Bionic's 8 MP rear facing camera and LED flash, which is ringed in a large chrome package. There's a grille to the side of this which serves no real purpose that I can tell other than decoration. Just below this is a microphone for ambient noise cancelation, and on the extreme other side of the Bionic is another microphone for stereo audio recording. That's a grand total of three microphones on the Bionic, which is pretty par for Motorola.
The edge of the phone is given a bevel which proceeds around the entire lip. This gives it a uniquely positive in-hand feel. The battery cover is topped with a brown-grey soft touch material.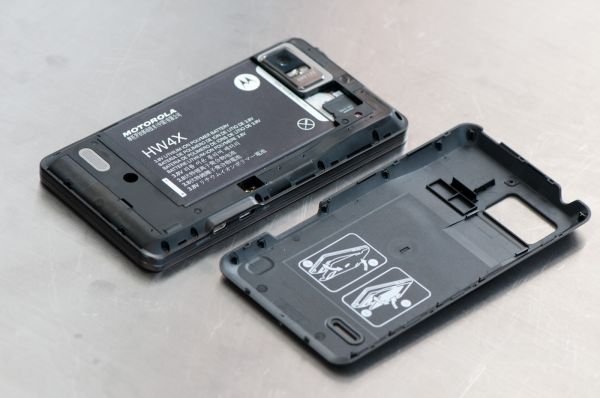 Peel that battery cover up, and you can see Bionic's standard thin and wide battery. At the top is the unique microSD card slot, which just pushes in and is held in place by friction and the battery cover. The Bionic's SIM slides out sideways underneath it.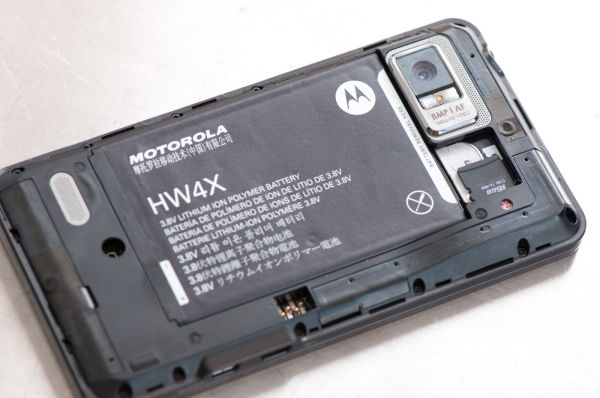 You can also see some characteristic antenna traces on the backside. There's one at the bottom for CDMA and LTE, WLAN on the right side, and another at the very top likely for diversity. More on that later though.
I find the Bionic's industrial design to be a relatively safe design for Motorola, especially given some of the more radical things we've seen come out lately. It keeps the chrome chin at the bottom and absolutely does match the Droid 3, but at the same time I feel like things could be much more overstated than they are here for such a high profile device.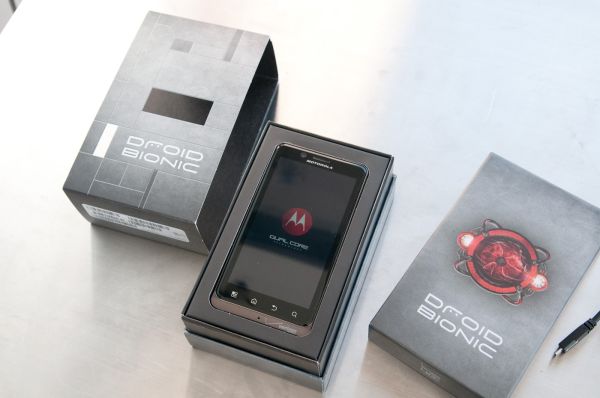 Packaging for the Bionic matches what I've seen for the other high end LTE devices, with a die-cut card stock wrapper giving a glimpse of the droid eye underneath. There's nothing out of the ordinary here, but it bears mentioning. Inside that box is the phone, standard battery, microUSB cable, charger, and some documentation. The 16 GB class 4 microSD card is, like always, preinstalled in the phone.
Physical Comparison
HTC Thunderbolt
Motorola Droid X2
Motorola Droid 3
Motorola Droid Bionic
Height
122 mm (4.8")
126.5 mm (4.98")
123.3 mm (4.85")
127.5 mm (5.02")
Width
67 mm (2.63")
65.5 mm (2.58")
64.1 mm (2.52")
66.9 mm (2.63")
Depth
13.2 mm (0.52")
9.9 - 14.4 mm (0.39"-0.57")
12.9 mm (0.51")
10.99 mm (0.43")
Weight
183.3 g (6.46 oz)
148.8 g (5.25 oz)
184 g (6.49 oz)
158 g (5.57 oz)
CPU
1 GHz MSM8655 45nm Snapdragon
1 GHz Dual Core Cortex-A9 Tegra 2 AP20H
1 GHz Dual Core Cortex-A9 OMAP 4430
1 GHz Dual Core Cortex-A9 OMAP 4430
GPU
Adreno 205
ULP GeForce
PowerVR SGX 540
PowerVR SGX 540
RAM
768 MB LPDDR2
512 MB LPDDR2
512 MB LPDDR2
1 GB LPDDR2
NAND
4 GB NAND with 32 GB microSD Class 4 preinstalled
8 GB NAND, 8 GB microSD class 4 preinstalled
16 GB NAND, up to 32 GB microSD
16 GB NAND, 16 GB microSD class 4 preinstalled
Camera
8 MP with autofocus and dual LED flash, 720p30 video recording, 1.3 MP front facing
8 MP with AF/LED Flash, 720p30 video recording
8 MP with AF/LED Flash, 1080p30 video recording, VGA (0.3MP) front facing
8 MP with AF/LED Flash, 1080p30 video recording, VGA front facing
Screen
4.3" 800 x 480 LCD-TFT
4.3" 960 x 540 RGBW LCD
4.0" 960 x 540 RGBW LCD
4.3" 960 x 540 RGBW LCD
Battery
Removable 5.18 Whr
Removable 5.65 Whr
Removable 5.65 Whr
Removable 6.6 Whr
I'm not quite at the point where I can do videos like Anand, complete with studio, but I've done the usual thing and put together a video review and tour of the Motorola Droid Bionic.