Previously offered on their G1.Sniper board, Qualcomm Atheros announced that their Killer E2100 NIC would once again make an appearance in Gigabyte's top gaming board, the X79-based G1.Assassin 2. The $399 motherboard is available now and is more gaming oriented than the UD5 board we're currently giving away. Housing just 4 DIMM slots provides more room for accessory chips, and the Killer E2100 is the kind of welcome feature that might not stand out like quad-GPU support or PWM count, but can provide some great benefits to users.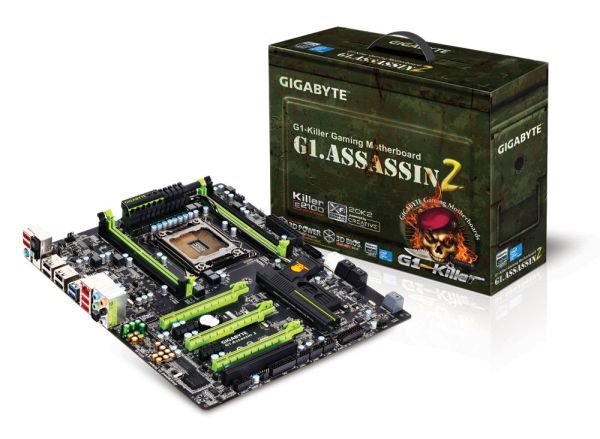 Bigfoot Networks originally developed the original Killer NIC and was acquired by Qualcomm Atheros (Atheros being another recent Qualcomm acquisition) earlier this year. The E2100 is not a new product, its hardware and software were first introduced last May in the Killer 2100 PCI-E card, and was integrated in Gigabyte motherboards and Asus graphics cards as the E2100. The hardware consists primarily of a 400 MHz PowerPC processor that runs a Linux instance and diverts network processing from the Windows stack, with the purpose of providing lower and more consistent pings in low latency applications, like gaming. Bigfoot, and now Qualcomm Atheros, also claim that diverting network processing to the NIC lightens the load on the CPU, but that's less of a concern when the CPU is a 6-core beast that's unlikely to be overly burdened by even the most demanding games.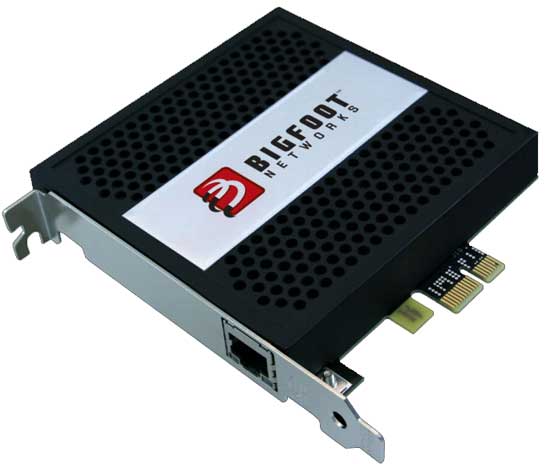 What the Killer line definitely has going for it is the granular control the user has over their network traffic. Their Killer 2100/E2100 feature what's being called Advanced Stream Detection, the ability of the firmware to actually determine the type of traffic and assign it a priority based on its importance. In their example, Battlefield 3 players might have the game open on one display, the complimentary Battlelog app open in a browser on another display and providing voice chat services, and the Origin service running in the background downloading updates. The game's network traffic would be given a priority 1 status, the voice chat would receive priority 2, the app and browser priority 3, and downloading updates would be priority 4. Users can control stream priority manually through the Killer Network Management utility.
Given the performance we've seen from the Killer-N line, their wireless solution, we would love to see an update to the wired solution that would help justify the standalone NIC. As an integrated solution it becomes a little easier to consider, so long as you were intending on buying a high-end board to begin with. With CES just around the corner, we're hopeful we'll be able to see some new Killer products from the Qualcomm Atheros team.
Source: Gigabyte