Meeting with Wilocity today has been very interesting. Wilocity will be the first company to market with WiGig technology - a 60 GHz band wireless system. Designed as a direct southbridge connection, the system uses PCIe lanes to provide necessary wireless bandwith, and I am told costs around the same ballpark as a normal WiFi 802.11n mini-PCIe wireless solution. With it being compatible with mini-PCIe, Wilocity's Wil6100 chipset is capable of 4.5 Gbps peak wireless throughput (2.5 Gbps bidirectional).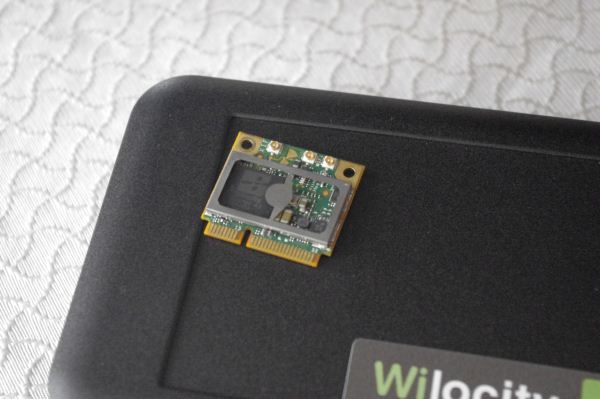 On display were a variety of WiGig usage scenarios. Wilocity will be advertising a connectivity box (or 'docking zone') to ODMs which essentially transmits that PCIe functionality into a set of new connectors. This means that the laptop/WiGig connects to the box wirelessly, and the box adds functionality to the mobile device. On the boxes on show we had access to USB 3.0, HDMI, additional ethernet, DisplayPort - basically anything that can be branched off a normal PC chipset.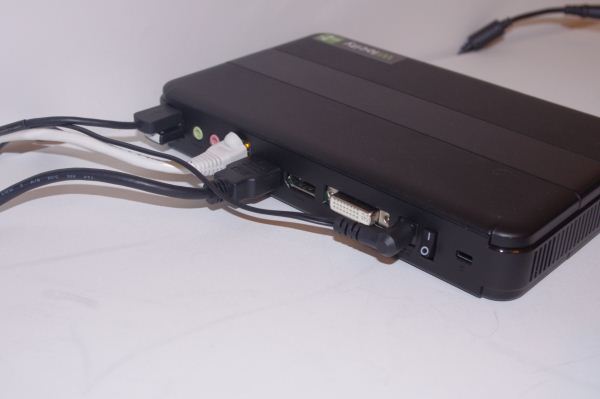 One scenario shows the WiGig technology used to drive two additional displays over the air. The signal goes to the connectivity box, to which both monitors are connected. The monitors were used to show 1080p video across multiple screens - the laptop screen which is consumed locally, and then one of the screens connected wirelessly, to show no lag between the two.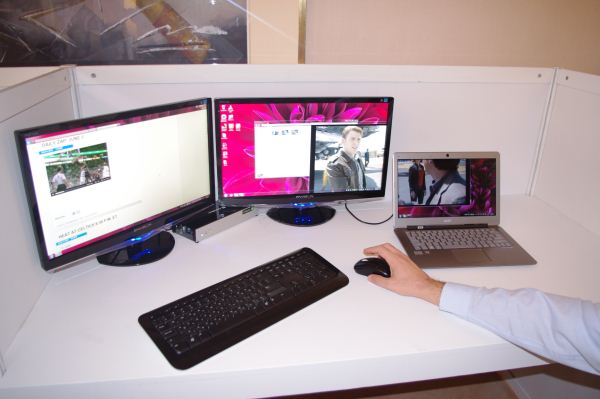 Another usage scenario was bidirectional capability. Here we have a 720p camera going from the Docking Zone box to the laptop, and a 1080p video going from the laptop to the Docking Zone box and then on to the monitor.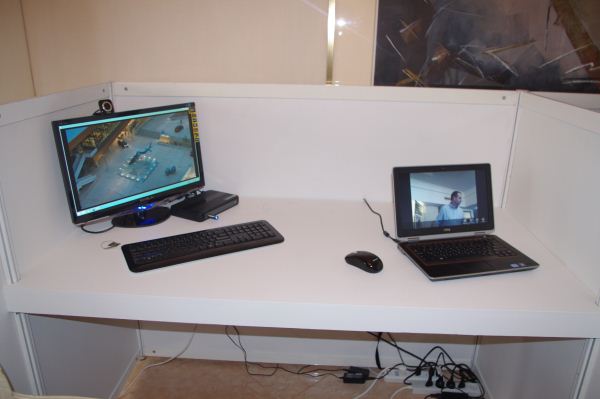 Finally, it's worth noting wireless storage. With the first generation of these devices using PCIe 1.1 for 2.5 Gbps in one direction, we finally have a valid usage scenario for wireless backup storage - either personal hard drives or home backup systems. Imagine going on business and having a hard drive in your back that connects wirelessly to your laptop at a faster rate than the hard drive in the laptop. Wilocity showed us an example device for this: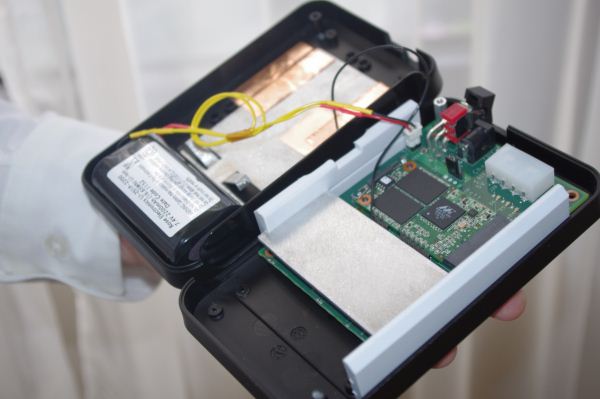 Wilocity are currently talking to distributors (think anyone who might use a WiFi add-in card - laptop manufacturers et al.) while their technology is in development. Judging by what I have seen, I could easily find functionality for WiGig in my home. In terms of range, Wilocity tell me that fundamentally WiGig isn't too fond of walls - so while home spaces should be ok, office spaces may have to be segregated/daisy chained as required.