Inside the M5S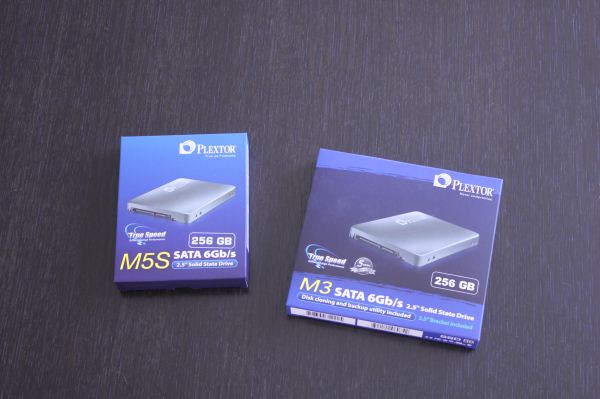 Since the M5S does not include any software discs or 2.5" to 3.5" bracket, the packaging is noticeably smaller than M3's.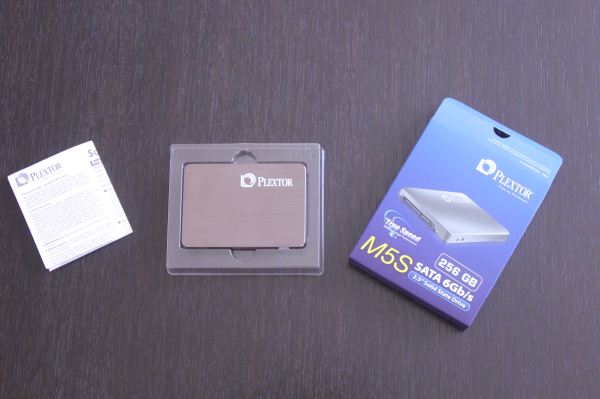 There are absolutely no add-ons included. The only contents of the package are the SSD itself and a quick installation guide. It should be noted that not even mounting screws are included, so hopefully your case came with a few.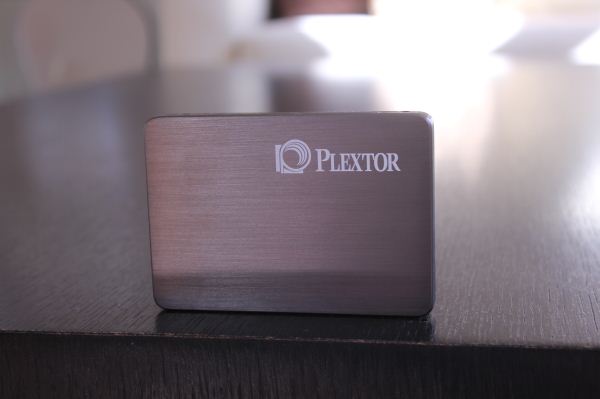 The chassis at least looks like it's the same as in the M3. The color is a match and both measure in at 9.5mm in height.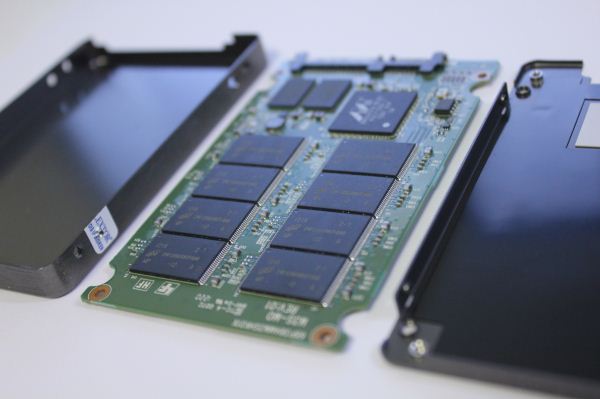 The innards have changed quite significantly. The M3 and M3 Pro both had separate thermal pads for each main component (controller, NAND, DRAM), but the M5S only has one thermal pad which is for the controller. This is without a doubt a cost cutting measure. Thermal pads are not really necessary as SSDs don't generate much heat anyway.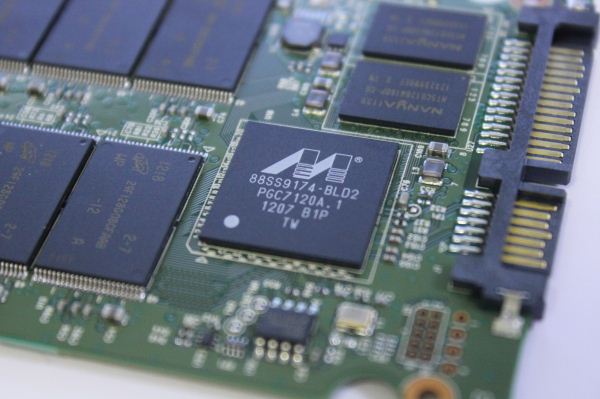 The M5S is powered by Marvell's 88SS9174-BLD2 controller, just like the M3 and M3 Pro were too. I was hoping to see Marvell's 88SS9187, but perhaps Plextor is saving that for "M5 Pro". According to Plextor, the M5S does come with a different firmware than the M3 and M3 Pro, although I'm guessing that the M5S firmware was built upon the M3 (Pro) firmware. It's likely that the M5S firmware just adds Micron NAND support.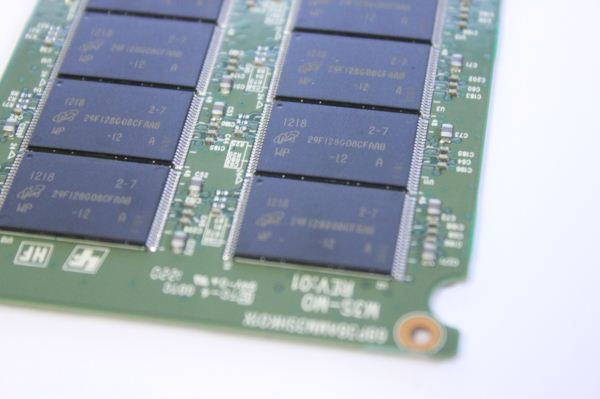 The only change in hardware appears to be in the NAND department. The M3 and M3 Pro used Toshiba's 24nm Toggle-Mode 2.0 MLC NAND, whereas the M5S is using 25nm ONFi 2.x MLC NAND from Micron. The change in NAND supplier has also resulted in changes in the PCB layout. There are now sixteen NAND packages, eight on each side of the PCB. The M3 and M3 Pro both had only eight NAND packages, regardless of the capacity. The 256GB model we have uses 16GB packages, each consisting of two 8GB dies.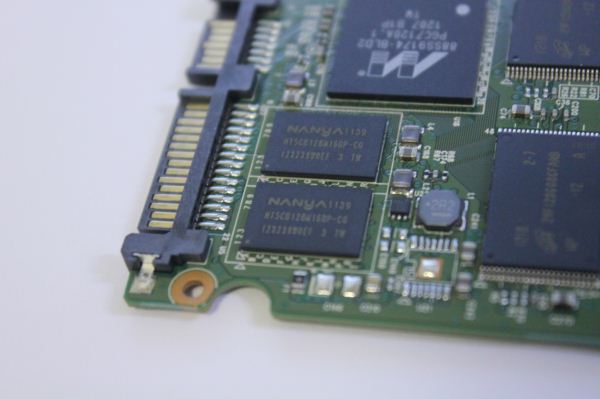 Plextor stuck with Nanya as its DRAM supplier. There are two 256MiB DDR3-1333 SDRAM chips, giving the M5S a total of 512MiB of cache.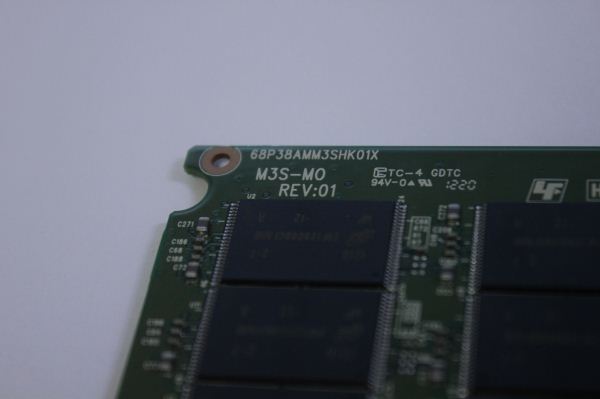 The markings on the PCB actually say "M3S". Our unit is a pre-production sample, so that could be the reason but essentially the M5S is just an M3 with ONFi NAND.
Test System
CPU

Intel Core i5-2500K running at 3.3GHz (Turbo and EIST enabled)

Motherboard

AsRock Z68 Pro3

Chipset

Intel Z68

Chipset Drivers

Intel 9.1.1.1015 + Intel RST 10.2

Memory
G.Skill RipjawsX DDR3-1600 2 x 4GB (9-9-9-24)
Video Card
XFX AMD Radeon HD 6850 XXX
(800MHz core clock; 4.2GHz GDDR5 effective)
Video Drivers
AMD Catalyst 10.1
Desktop Resolution
1920 x 1080
OS
Windows 7 x64