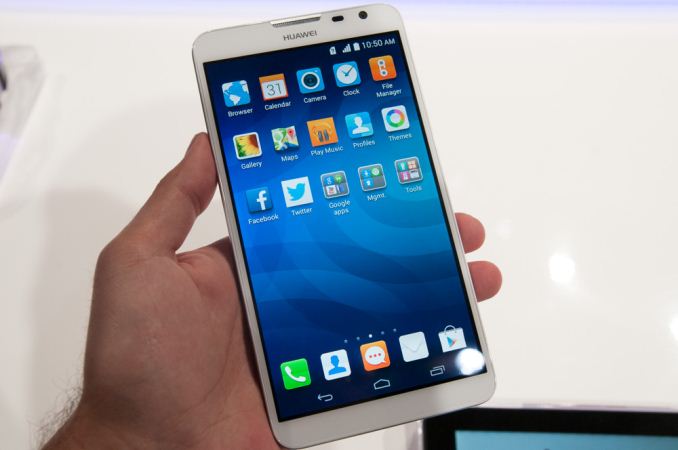 We're here at Huawei's 2014 CES press conference, where they've announced their newest smartphone, the Huawei Ascend Mate 2. The Ascend Mate 2 is the successor to the Ascend Mate launched at last year's CES, and includes a 6.1-inch display with 1280x720p resolution. It's Huawei's refresh for its popular phablet form factor device, and although resolution doesn't creep up at all, it's an LTPS based panel this time around.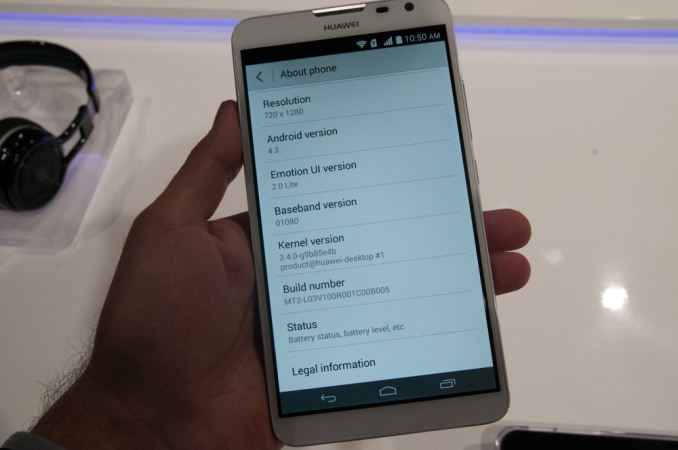 What the Ascend Mate 2 does include however is Category 4 LTE for downlink speeds of up to 150 Mbps versus the HSPA+ 21.1 that the previous gen Ascend Mate offered via an Intel XMM6260 modem.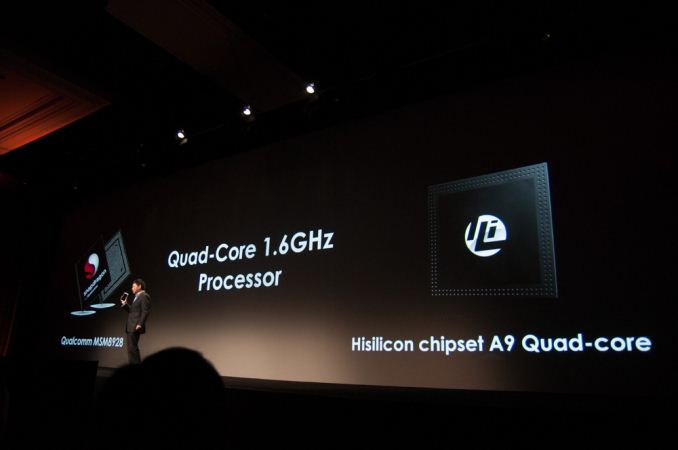 Huawei thankfully called out what SoCs are inside the Mate 2, and there's a split depending on what market. In the global market, Huawei is using MSM8928 from Qualcomm, inside China it's using Hisilicon's own SoC, the 1.6 GHz quad core ARM Cortex A9 based silicon, probably a rev of K3V2. MSM8928 is a Snapdragon 400 tiered SoC from Qualcomm with four Cortex A7s inside, clocked at up to 1.6 GHz, and Adreno 305 graphics at up to 450 MHz.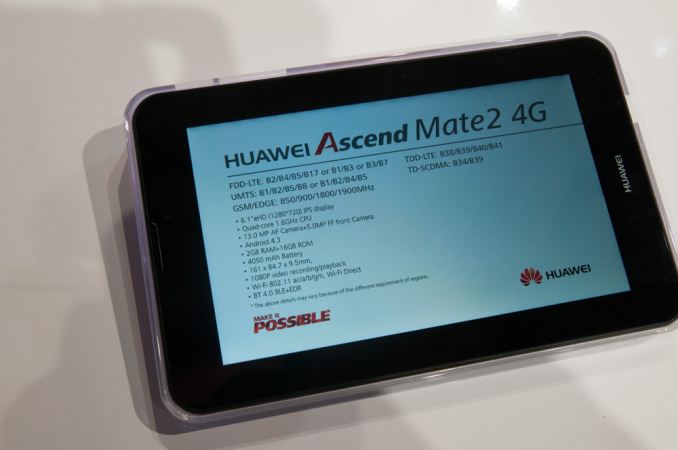 I suspect the Chinese version of the Mate 2 is using Hisilicon's own modem (Balong) with Category 4 LTE onboard, and the global version is clearly using the Cat 4 LTE modem built into MSM8928 which supports all the usual air interfaces – CDMA/EVDO in addition to WCDMA, GSM, TD-SCDMA, FDD-LTE and TDD-LTE.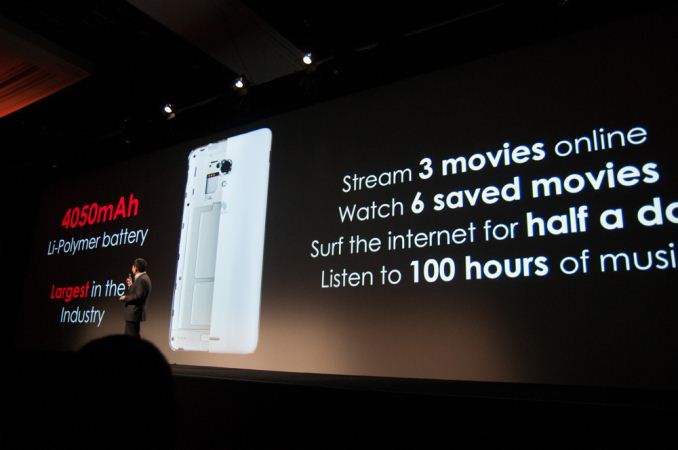 The Mate 2 has a 4050 mAh battery (~15 watt hours assuming 3.8V nominal), and Huawei promises more than 2 days of uninterrupted use. The Mate 2 has a 5 megapixel front camera with 1.4 micron pixels and F/2.4 aperture, and the rear camera is an F/2.0 system with 13 MP Sony BSI sensor (second gen, so probably Exmor RS).
Huawei also noted that the Mate 2 will launch in the US with banding for T-Mobile and AT&T in addition to the Chinese and other global markets.
Just got hands on with the Mate 2 as well, it's a very large phone to say the least, but still not entirely overbearing.