A Look Inside
Since the Advatronix Cirrus 1200 is a mix between a desktop and a server chassis, we felt we should investigate the internals a bit more closely than we would with a typical rack server. First, we removed the storage bays.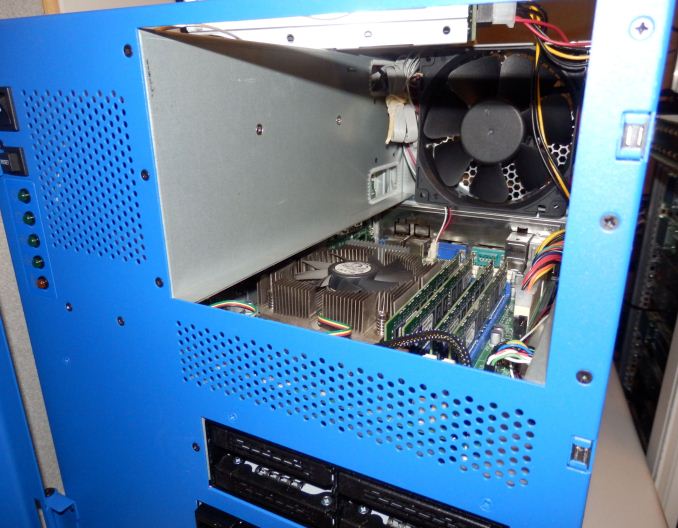 The Cirrus 1200 chassis consists mostly of the two drive modules with six 3.5" disk bays in each. A large 120mm keeps the drive bays cool but the large 3.5" drive bays obstruct the airflow over the motherboard and CPU heatsink. As a result, a fan on top of the CPU heatsink is necessary, which is not optimal if you want a highly available and easy to service server. A larger heatsink positioned next to the drive module and not under the module with cooling provided by the large and easy to replace fan at the back would make the Cirrus more "server grade".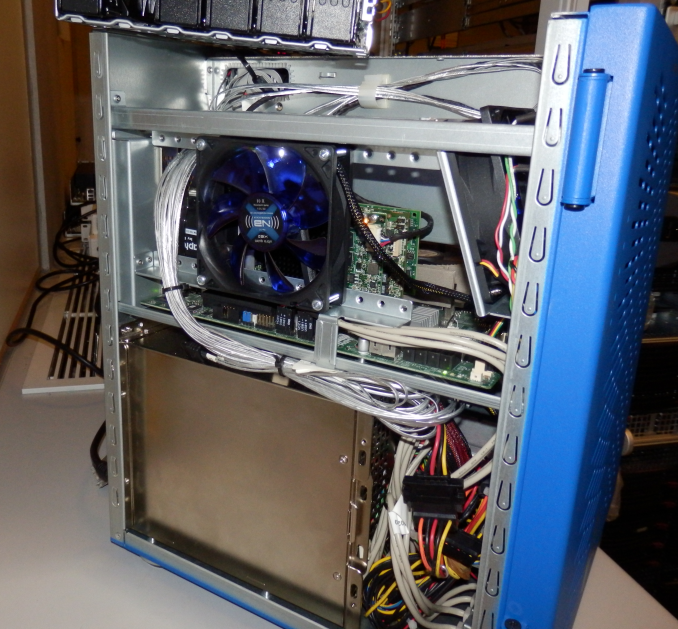 The RAID card and optional 10G Ethernet card on the left are cooled by two fans. One fan blows from the front and one blows from the left.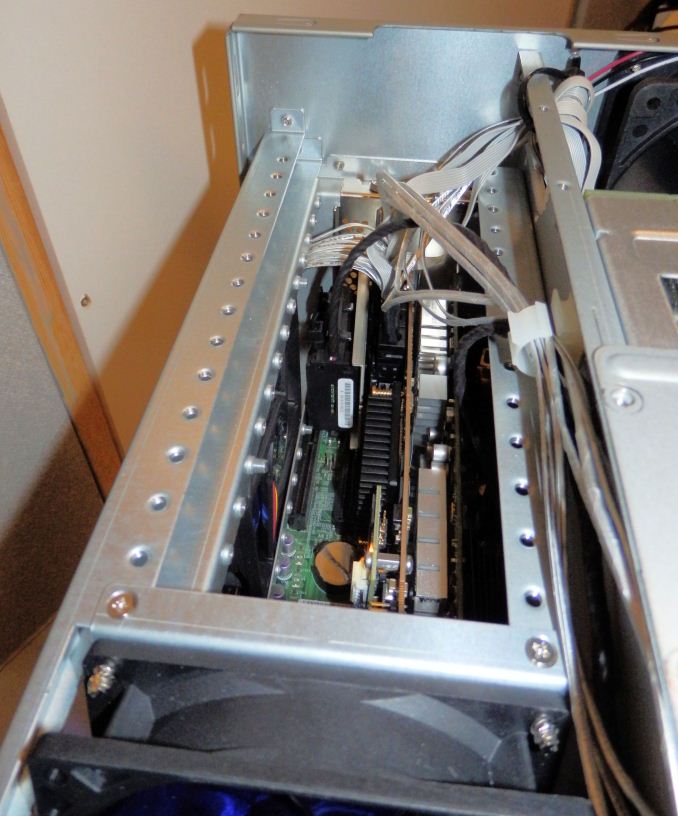 The last fan seems to be there for redundancy reasons as the front fan is enough to cool the heatsink of the RAID card. The fans are easy enough to reach, but we would prefer easier and faster hot-pluggable fans that can be replaced without using a screwdriver.
Three PCIe slots are available, but the Battery Backup Unit of the Adaptec RAID controller covers the third PCIe slot. Considering the target market of the Cirrus 1200, that is hardly an issue. In total you can get two 10G Ethernet and two 1Gb Ethernet interfaces, which should be sufficient for the target market.