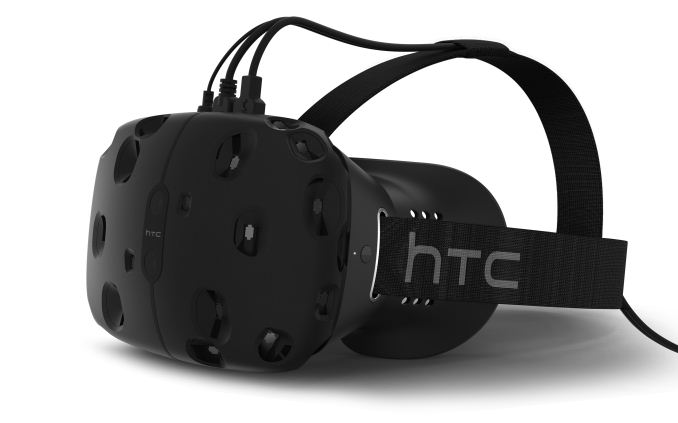 In addition to the HTC One M9, HTC is also launching the VIVE, a VR headset. While it may seem a bit strange that HTC is doing this, it makes sense once one realizes that the VIVE isn't designed as a mobile VR solution at all. Instead, this is a product of HTC's connected devices division, which is the same group that made the HTC RE.
I was definitely quite skeptical of HTC doing a VR headset. But the key here is that HTC has partnered with Valve to be the first OEM to ship a consumer version of SteamVR which means that this is tethered to a PC rather than utilizing a phone or some other mobile device, and using Valve's tracking and input technology. While they haven't been able to discuss any real detail, they emphasized that the VR experience would be a whole-room experience rather than a sitting experience. Outside of these details, it was said that the developer kit would be available soon after launch in the spring, with consumer availability by the holidays at the end of the year.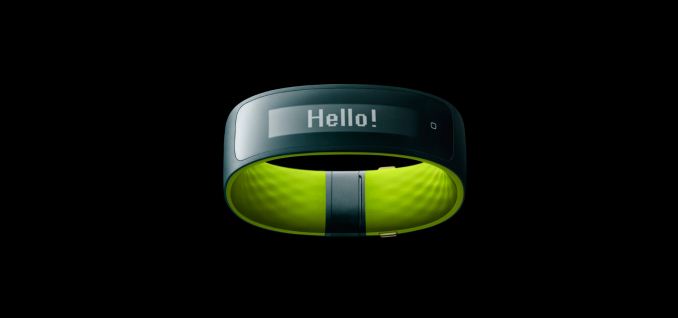 While VR headsets are a type of wearable, the other wearable HTC is announcing today is the Grip, a sports band made in partnership with Under Armor. It seems that this is largely similar to the Microsoft Band, as it has a 1.8" PMOLED display, with a ST-M Cortex M3 MCU.
HTC states that they're trying to target hardcore athletic trainers with this device, and have equipped it with a GPS tracker along with support for Bluetooth heart rate monitors for improved performance. The fitness band should last up to 2.5 days on its 100mAh battery, and will come in three sizes. The fitness band will be able to work with Under Armor Record, along with other fitness tracking applications. Outside of fitness applications the band also supports some basic features such as remote camera shutter, music controls, sleep tracking, and other similar phone companion applications. The Grip will be compatible with both iOS and Android as well.
The HTC Grip will cost $199 USD and go on sale in the near future.
HTC Grip
SoC
STM32L151QDH6 (Cortex-M3)
RAM/NAND
8MB SRAM + 16MB Flash
Display
1.8" 32x160 PMOLED, mono
Dimensions

Small: 51.9 x 68.2 x 22.5 mm
Inner circumference: 145.54mm

Medium: 60.98 x 74.57 x 22.5 mm
Inner circumference: 169.76mm

Large: 68.92 x 85.24 x 22.5 mm
Inner circumference: 199.51mm

Battery
100mAh
Connectivity
Bluetooth LE 3.0/4.0, USB (Charging)