i7-8700K
The battle between Intel and AMD fighting over market share is hotter than it has ever been. With each of the two colossal chip makers doing battle for brand supremacy, we've seen two primary desktop chipsets set the standard in the world of desktop motherboards; the Z390 and X570 chipsets. While the Z390 market is now mature, ASRock launched two new motherboards into its Intel Z390 product stack, and today we are taking a look at one of them, the ASRock Z390 Phantom Gaming 7. With a feature set spearheaded by a 2.5 GbE port, it sits between the ASRock Z390 Phantom Gaming 9 and Z390 Phantom Gaming 6, aiming for a more mid-range user.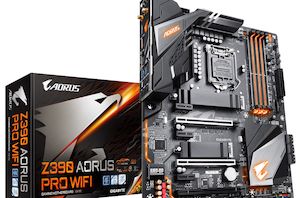 On Intel's desktop Z390 chipset, there are around 7 different ATX sized motherboards to choose from in the $180-200 price bracket. This not only puts pressure on manufacturers to...
33
by Gavin Bonshor on 4/12/2019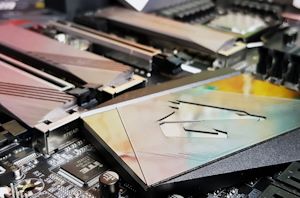 The mainstream motherboard market is still predominantly focused on gamers and gaming features. From the useful to the inane, saying a device is 'gaming' is clearly bringing in the...
36
by Gavin Bonshor on 3/21/2019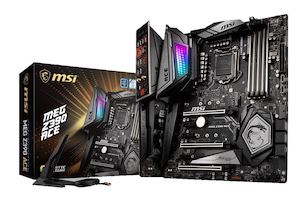 The MSI Z390 ACE sits below the MSI Z390 Godlike in the company's product stack and has plenty to shout about including a trio of M.2 slots, a well...
27
by Gavin Bonshor on 12/17/2018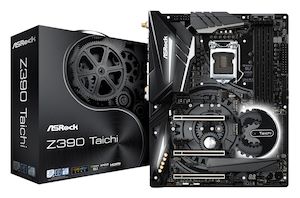 In the first of our new Z390 motherboard reviews, we're taking a look at the ASRock Z390 Taichi. This model sits quite high up in the product stack and...
11
by Gavin Bonshor on 11/1/2018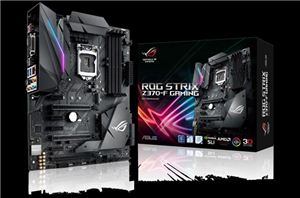 The ASUS ROG Strix Z370-F Gaming sits in the middle of its Z370 product stack, intending to deliver users a full assortment of features. The all black board supports...
4
by Joe Shields on 10/1/2018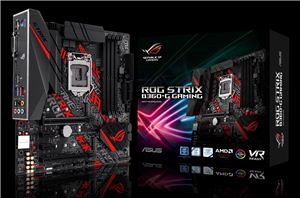 The B360 market should be a battleground for new PC builds: it offers almost all the features needed for everyone. There is a lot of scope for motherboard manufacturers...
26
by Joe Shields on 9/25/2018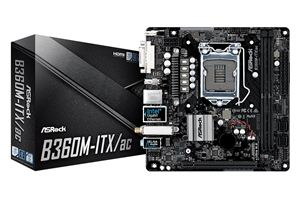 Everyone likes a good analysis of a Mini-ITX sized board, but this time we're looking at a B360 chipset version. This chipset offers users the ability to jump into...
24
by Joe Shields on 9/17/2018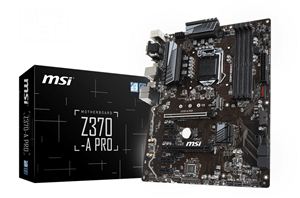 The MSI Z370-A Pro is an inexpensive motherboard from MSI's 'Pro' series of boards. The Pro series boards are designed for content creators and professionals who can use the...
12
by Joe Shields on 9/11/2018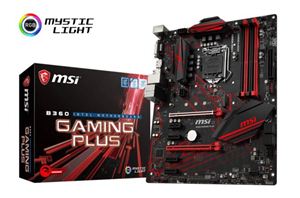 Today we get an opportunity to look at two motherboards out of MSI's B360 stable in the form of the B360 Gaming Plus and B360 Gaming Arctic. The two...
20
by Joe Shields on 8/27/2018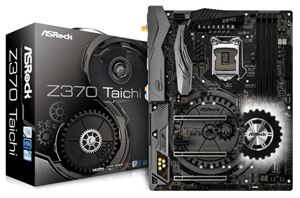 The Z370 Taichi, like the X299 Taichi and previous generations, comes fully featured and ready to rock out of the box. Not defined by a naming convention, the Taichi...
32
by Joe Shields on 7/20/2018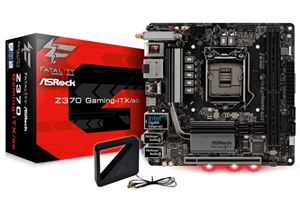 There's a lot of love for mini-ITX, and our next review is the ASRock Z370 Gaming-ITX/ac. This gaming-centric board offers users a number of features which make it highly...
33
by Joe Shields on 7/13/2018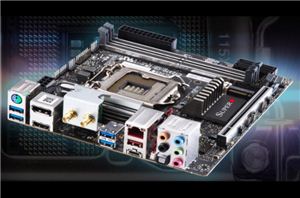 Today we get an opportunity to look at a board from Supermicro's consumer segment, SuperO, in the exquisitely named C7Z370-CG-IW. This is their first gaming Mini-ITX motherboard, and having...
31
by Joe Shields on 4/30/2018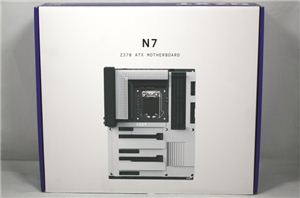 NZXT, a company much better known for products like cases, power supplies, and coolers, is dipping its toes in the motherboard waters with an Intel Z30 based motherboard named...
62
by Joe Shields on 1/9/2018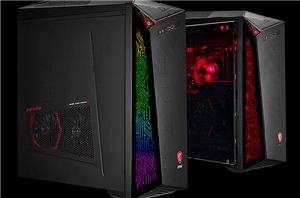 MSI has started to sell its latest Infinite X desktops in the US. The new systems are based on Intel's six-core Core i7 (Coffee Lake) processors, as well as...
7
by Anton Shilov on 11/30/2017