Passive Cooling
Akasa is introducing four new products at the 2022 CES - two fan models under the OTTO series, a 185W TDP CPU cooler, and a fanless case for the NVIDIA Jetson Nano. The OTTO series consists of IP68-rated fans - imagine applications involving rugged embedded systems requiring active cooling operating in harsh environments. The 120mm fans are ergonomically designed with emphasis on avoiding vibrations. The SC12 model has sickle flow blades for centralized pressure, making it a fit for heavy-duty heatsink and radiator applications. The SF12 model has a S-Flow blade design meant to optimize overall airflow, making it a fit for computing system enclosures. The Alucia H4 premium CPU cooler is Akasa's solution for the 185W TDP Intel Core i9 and AMD Ryzen 9 processors...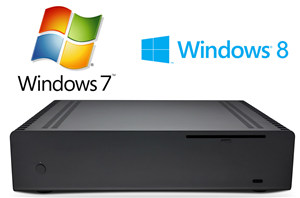 The build process and thermal performance of a fanless Ivy Bridge HTPC was covered in detail last month. I had indicated that the piece would be the first of...
138
by Ganesh T S on 1/20/2013

Pursuant to our coverage of Aleutia's Relia fanless industrial PC, we received feedback from readers to provide more coverage for the industrial / embedded PC space. In this market...
18
by Ganesh T S on 11/19/2012