BIOS
GIGABYTE has a relatively basic but user friendly BIOS which features a black theme with red trim and white text. Even though it doesn't quite have the futuristic look of other BIOS implementations, it still provides an easy to look at interface.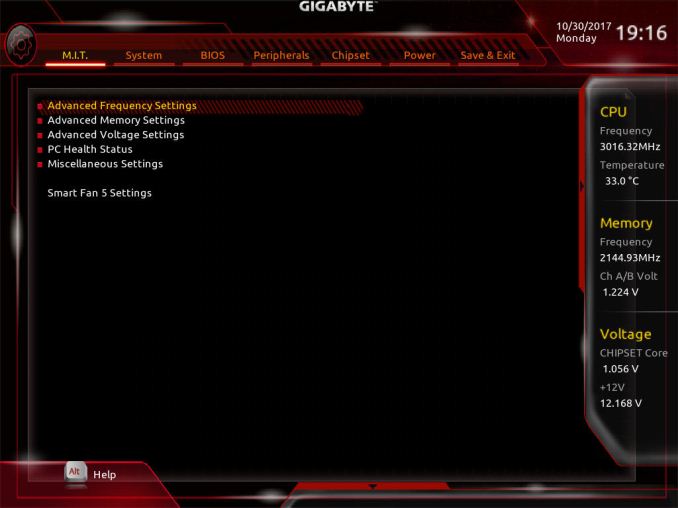 The initial entry screen brings a space-wasting set of menus that allow for access to all of the different settings, options and customizable features on this board. Overclocking options start from this menu, with the ability to enter frequency and voltage settings, as well as load line calibration. This board does not feature an external clock generator, so no alterations can be made to the base clock on this particular board. This board also supports XMP memory profiles.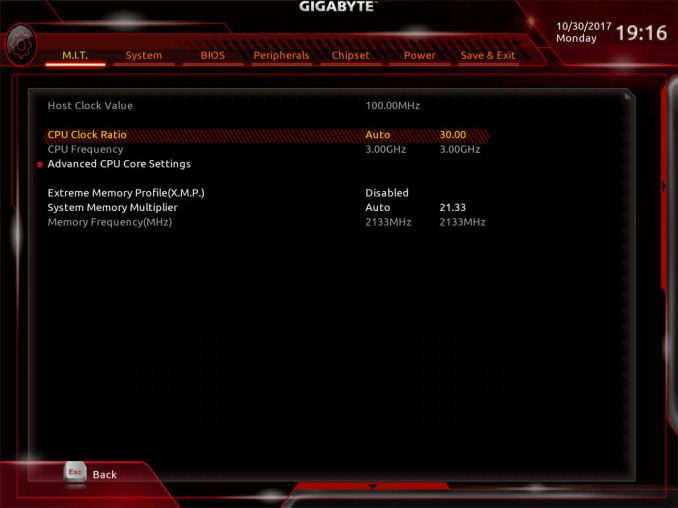 With a basic initial BIOS, the Gaming 5 motherboard doesn't feature separate advanced or basic modes. On the right-hand side, however, there is a panel that when clicked slides out and displays information such as CPU frequency and temperature, memory speeds and voltage, as well as the core voltage and the voltage on the +12v CPU power input.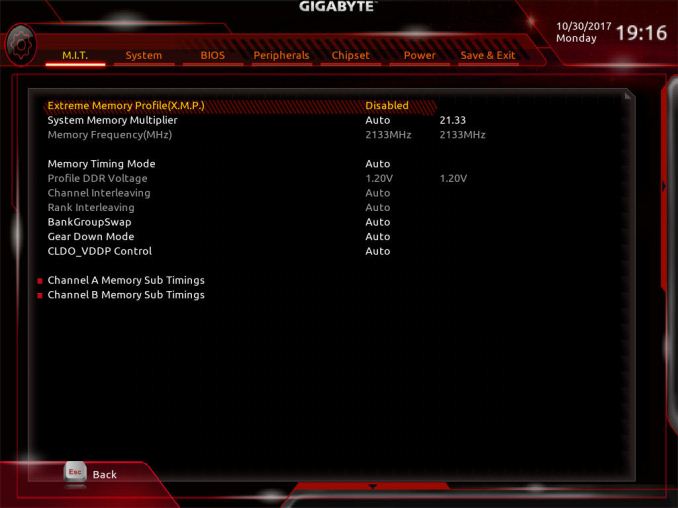 Overall the BIOS does its job and it does it without much pizazz, but it worked during our testing.
Software
Like MSI and ASUS, GIGABYTE is known for plying end users with various amounts of flashy, albeit useful, software. With the board focusing on audio, the AX370-Gaming 5 uses the Sound Blaster X-Fi 5 audio software utility. With the inclusion of the gamer-focused Killer E2500 networking chip, the package also bundles the latest iteration of the Killer Control Center application, which uses a new interface that is easier to use than the Windows 8 mess. Also, rather useful is the GIGABYTE App Center which allows a quicker route to all of the installed GIGABYTE apps.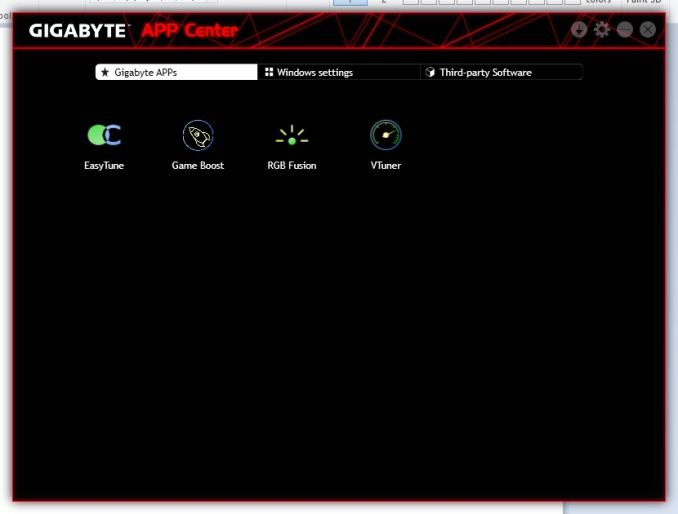 The GIGABYTE App Center might have little function in itself, but it offers an easy pathway to other GIGABYTE related applications, as well as access to Windows related settings and includes Windows update, Windows Firewall and power options. The App Center also allows for easy navigation to a host of installed third-party apps as well including Google Chrome.
Completely designed for audio only, the Sound Blaster X-Fi 5 software offers a range of different customizable options and pre-sets for different types of audio from music (the default profile) to real-time strategy games and driving simulators.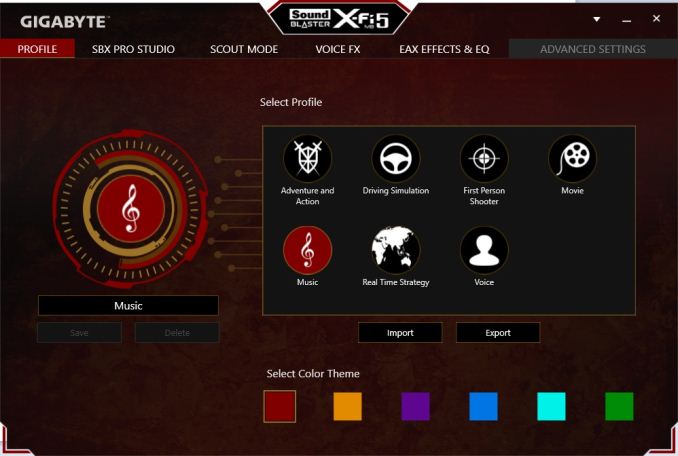 The Killer Control Center allows users to set speed limits on their network, as well as limiting certain applications and programs in terms of priority, giving higher priority to elements such as VOIP over downloads. This is useful for multiple different data streams coming from one device. The interface is now relatively simple to navigate and it will give you instant access to your network configurations as IP address, MAC address and your current gateway are all visible. Users can configure six different levels of priority per application, with the default for all apps being 'Level 4'.