3nm
One of the side announcements made during TSMC's Technology Symposium was that it already has customers on hand with product development progressing for its future 3nm process node technology. As we've reported on previously, TSMC is developing its 3nm for risk production next year, and high volume manufacturing in the second half of 2022, so at this time TSMC's lead partners are already developing their future silicon on the initial versions of the 3nm PDKs. One company highlighted during TSMC's presentations was Graphcore. Graphcore is an AI silicon company that makes the IPU, an 'Intelligence Processing Unit', to accelerate 'machine intelligence'. It recently announced its second generation Colossus Mk2 IPU, built on TSMC's N7 manufacturing process, and featuring 59.2 billion transistors. The Mk2 has an...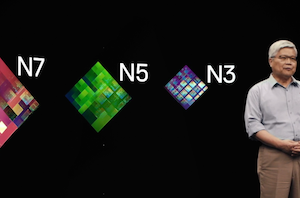 As we passed that 22nm to 16nm barrier, almost all the major semiconductor fabrication companies on the leading edge transitioned from planar transistors to FinFET transistors. The benefits of...
37
by Dr. Ian Cutress on 8/26/2020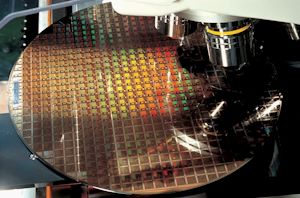 At TSMC's annual Technology Symposium, the Taiwanese semiconductor manufacturer detailed characteristics of its future 3nm process node as well as laying out a roadmap for 5nm successors in the...
57
by Andrei Frumusanu on 8/24/2020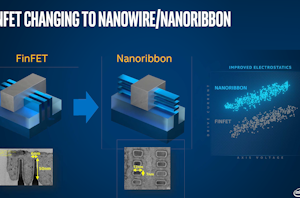 This year, at the international VLSI conference, Intel's CTO Mike Mayberry gave one of the plenary presentations, which this year was titled 'The Future of Compute'. Within the presentation...
14
by Dr. Ian Cutress on 6/22/2020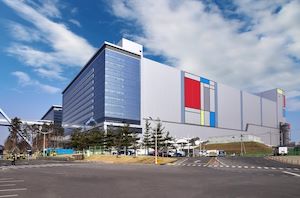 Samsung Foundry has started mass production of chips using its 6LPP and 7LPP manufacturing processes at its new V1 fab. The new facility employs one of the industry's first...
29
by Anton Shilov on 2/20/2020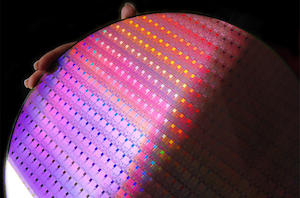 One of the interesting disclosures here at the IEEE International Electron Devices Meeting (IEDM) has been around new and upcoming process node technologies. Almost every session so far this...
138
by Dr. Ian Cutress on 12/11/2019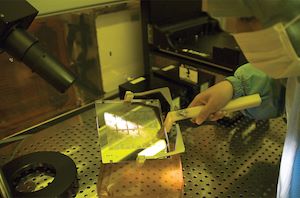 Development of new fabrication technologies never stops at leading-edge companies such as TSMC. Therefore, it is not surprising to hear the annoucement that development of TSMC's 3nm node is...
76
by Anton Shilov on 7/23/2019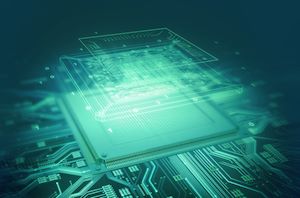 Synopsys has announced an acceleration of development on its yield learning platform designed to speed up ramp up of chips made using Samsung Foundry's 7LPP (7 nm low power...
16
by Anton Shilov on 7/4/2019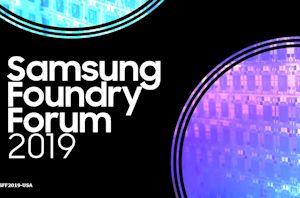 So what comes after 7nm, after 6nm, after 5nm, and after 4nm? That's right: 3nm! At Samsung's Foundry Forum event today, Samsung has announced that the first alpha version...
32
by Dr. Ian Cutress on 5/14/2019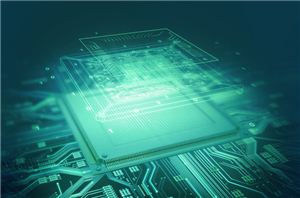 Samsung recently hosted its Samsung Foundry Forum 2018 in Japan, where it made several significant foundry announcements. Besides reiterating plans to start high-volume manufacturing (HVM) using extreme ultraviolet lithography...
29
by Anton Shilov on 9/6/2018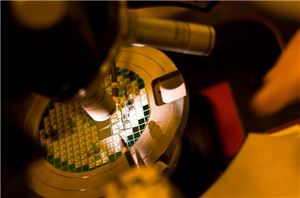 High-ranking executives of GlobalFoundries this month gave several updates concerning future plans of the contract maker of semiconductors. As it appears, in a bid to provide more tangible advantages...
19
by Anton Shilov on 5/31/2018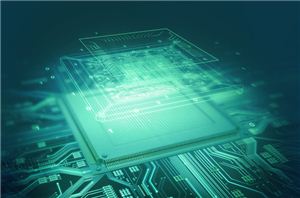 Samsung Foundry this week updated its fabrication technology roadmap, introducing a number of changes and announcing the first details about its 3 nm manufacturing process that is several years...
25
by Anton Shilov on 5/24/2018