QLC
At CES 2021, Phison gave us the usual updates on their SSD controller roadmap. The most significant new products coming this year are a pair of USB flash drive controllers for high-end portable SSDs, designed to compete against current solutions that combine a USB to NVMe bridge chip with a standard NVMe SSD controller. Phison is also planning to introduce a new entry-level DRAMless NVMe SSD controller later this year. Phison U17 and U18 USB 3.2 SSD Controllers For portable SSDs, Phison is introducing the U17 and U18 controllers. The U17 uses a USB 3.2 Gen 2x1 (10Gb/s) host interface and a two-channel NAND interface running at up to 1200 MT/s. The U18 doubles these: USB 3.2 Gen2x2 (20Gb/s) and a four-channel NAND interface. The performance...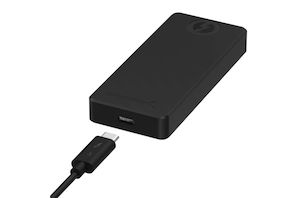 The external storage market has shown renewed vigor in recent years, thanks in part to growth fueled by bus-powered flash-based storage solutions. The introduction of 3D NAND, coupled with...
14
by Ganesh T S on 12/14/2020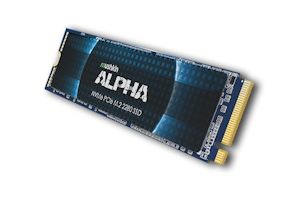 Anyone in the market for high capacity 8 TB M.2 drives has so far only had one choice on the market. Today Mushkin is coming in as the second...
26
by Dr. Ian Cutress on 12/8/2020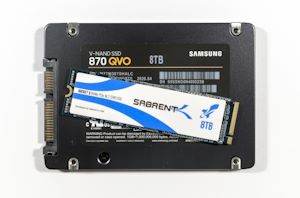 Flash memory prices have been on a downward trajectory for years. A decade ago, this trend was helping SSDs establish a foothold in the consumer market—largely for enthusiasts. Now...
148
by Billy Tallis on 12/4/2020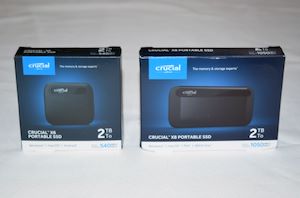 Bus-powered portable flash-based storage solutions are one of the growing segments in the consumer-focused direct-attached storage market. The emergence of 3D NAND with TLC and QLC has brought down...
18
by Ganesh T S on 10/21/2020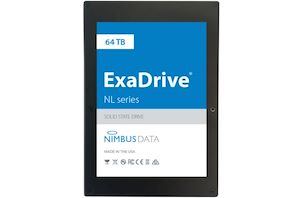 Today Nimbus Data, one of the first companies to venture into enterprise flash storage in 2003, is announcing its latest generation ExaDrive product. Following on from the success of...
27
by Dr. Ian Cutress on 8/26/2020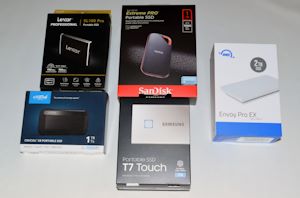 External bus-powered storage devices have grown in storage capacity as well as speeds over the last decade. Palm-sized flash-based storage devices with a Thunderbolt 3 interface are capable of...
38
by Ganesh T S on 1/23/2020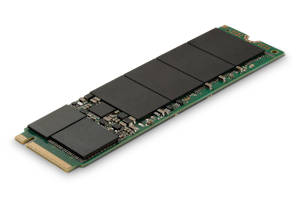 In 2019, flash memory prices have leveled out and have even crept back upward a bit, and new technologies have been slow to roll out, although we are currently...
42
by Billy Tallis on 12/31/2019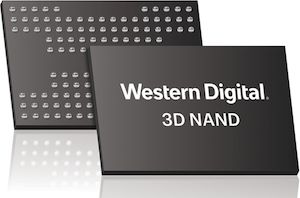 Western Digital announced this week that it has started shipments of its first products based on 3D QLC NAND memory. The initial devices to use the highly-dense flash memory...
28
by Anton Shilov on 11/1/2019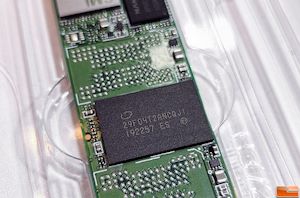 Intel's Memory and Storage Day event today in South Korea was mostly focused on enterprise and datacenter products, but they did announce an upcoming consumer SSD: The Intel SSD...
27
by Billy Tallis on 9/26/2019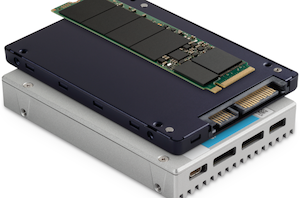 Micron was among the first companies to start mass production and shipments of 3D QLC NAND, so it is not surprising that at present it is among the leading...
11
by Anton Shilov on 6/28/2019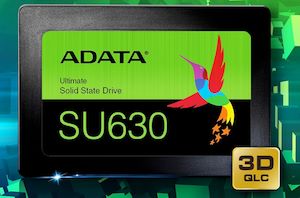 ADATA has introduced its new entry-level SSD for client PCs. The Ultimate SU630 is the first drive from an independent maker of SSDs based on 3D QLC NAND, which...
14
by Anton Shilov on 11/15/2018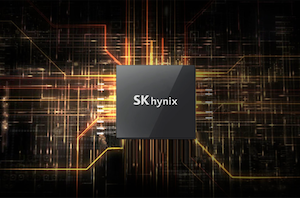 SK Hynix this week officially launched its new 96-layer 3D NAND flash memory chips, which feature a new architecture and a faster interface. The NAND has already been qualified...
4
by Anton Shilov on 11/8/2018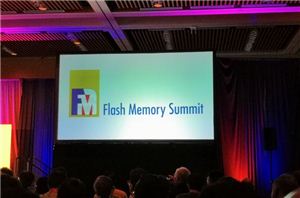 The afternoon keynote session has talks from Micron, SK Hynix, and YMTC, speaking all about future Flash products. This first talk is titled 'QLC Flash: Metting the Challenges of...
0
by Ian Cutress & Billy Tallis on 8/7/2018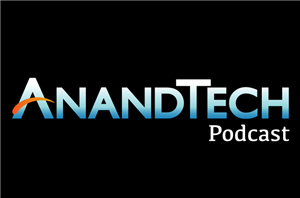 Wrapping up Computex 2018 with discussions about AMD's Threadripper 2 with 32 cores, Intel's new limited edition Core i7-8086K, and that really odd 28-core 5 GHz demo where Intel...
21
by Ian Cutress on 6/15/2018