RX 6000 Series
As part of today's Zen 3 desktop CPU announcement from AMD, the company also threw in a quick teaser from the GPU side of the company in order to show off the combined power of their CPUs and GPUs. The other half of AMD is preparing for their own announcement in a few weeks, where they'll be holding a keynote for their forthcoming Radeon RX 6000 video cards. With the recent launch of NVIDIA's Ampere-based GeForce RTX 30 series parts clearly on their minds, AMD briefly teased the performance of a forthcoming high-end RX 6000 video card. The company isn't disclosing any specification details of the unnamed card – short of course that it's an RDNA2-based RX 6000 part – but the company did disclose...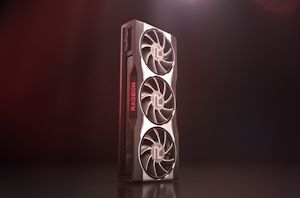 In a very brief teaser, AMD this afternoon has released a picture of their first Radeon RX 6000 video card. No further details about the card are given, but based...
97
by Ryan Smith on 9/14/2020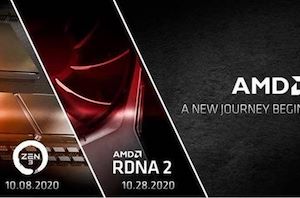 AMD today has announced that they will be making a pair of consumer product presentations in October. The chipmaker, who has been fairly quiet since the spring, will be...
145
by Ryan Smith on 9/9/2020