Surface Go
This morning Microsoft is announcing a refresh on a couple more of their Surface products that did not get updated back in October. The Surface Book 3 and Surface Go 2 will be making their way onto the shelves of the Microsoft Store this month, with the updated Surface Go 2 available May 12 along with the new accessories, and the Surface Book 3 coming on May 21. Surface Go 2 The smallest member of the Surface family is getting some nice updates. Microsoft has shrunk the bezels slightly and were able to fit in a 10.5-inch display in the same size device as the original generation. The new 10.5-inch PixelSense display also gets a slight resolution bump to compensate, coming in at 1920x1280, keeping the...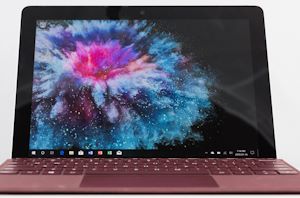 Microsoft's Surface Pro lineup has been a design win for the company for several years now. The Surface Go was launched in July of 2018 as a lower-cost version...
81
by Brett Howse on 1/17/2019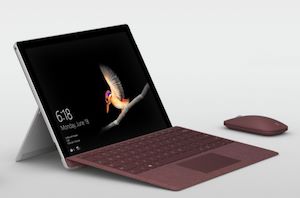 Earlier this year, Microsoft launched their lower cost, smaller Surface Go. With a display size of 10 inches, and weighing 1.15 lbs, or 515 grams, it's a more portable...
22
by Brett Howse on 11/12/2018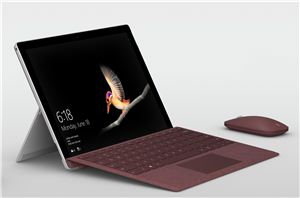 Just over three years since the launch of the surprisingly good Surface 3, Microsoft has finally refreshed this category with a new device, now called the Surface Go. The...
112
by Brett Howse on 7/9/2018