N3
Taiwan Semiconductor Manufacturing Co. on Thursday kicked off its 2022 TSMC Technology Symposium, where the company traditionally shares it process technology roadmaps as well as its future expansion plans. One of the key things that TSMC is announcing today are its leading-edge nodes that belong to its N3 (3 nm class) and N2 (2nm class) families that will be used to make advanced CPUs, GPUs, and SoCs in the coming years. N3: Five Nodes Over Next Three Years As fabrication processes get more complex, their pathfinding, research, and development times get stretched out as well, so we no longer see a brand-new node emerging every two years from TSMC and other foundries. With N3, TSMC's new node introduction cadence is going to expand to around 2.5...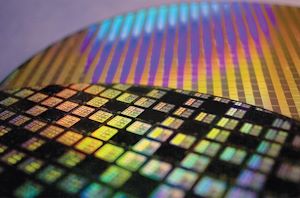 Taiwan Semiconductor Manufacturing Co. has solid plans for the next few years, but the foundry's manufacturing technology design cycles are getting longer. As a result, to address all of...
21
by Anton Shilov on 4/22/2022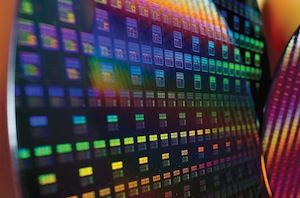 TSMC has introduced a brand-new manufacturing technology roughly every two years over the past decade. Yet as the complexity of developing new fabrication processes is compounding, it is getting...
32
by Anton Shilov on 10/18/2021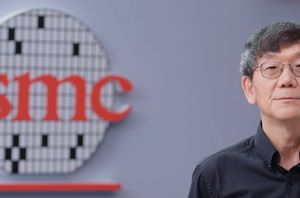 In the past week, TSMC ran its 2021 Technology Symposium, covering its latest developments in process node technology designed to improve the performance, costs, and capabilities for its customers...
28
by Dr. Ian Cutress on 6/8/2021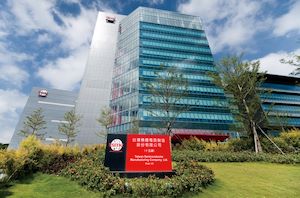 For TSMC, being the world's largest foundry with nearly 500 customers has its peculiarities. On the one hand, the company can serve almost any client with almost any requirements...
74
by Anton Shilov on 4/26/2021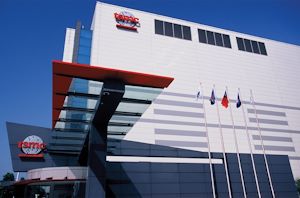 TSMC this week has announced plans to spend $100 billion on new production facilities as well as R&D over the next three years. The world's largest contract maker of...
45
by Anton Shilov on 4/2/2021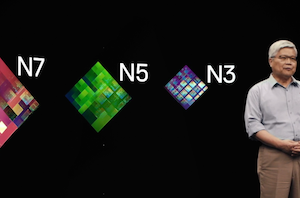 As we passed that 22nm to 16nm barrier, almost all the major semiconductor fabrication companies on the leading edge transitioned from planar transistors to FinFET transistors. The benefits of...
37
by Dr. Ian Cutress on 8/26/2020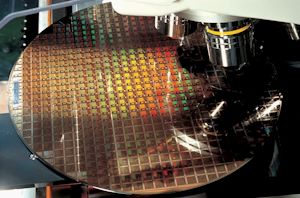 At TSMC's annual Technology Symposium, the Taiwanese semiconductor manufacturer detailed characteristics of its future 3nm process node as well as laying out a roadmap for 5nm successors in the...
58
by Andrei Frumusanu on 8/24/2020