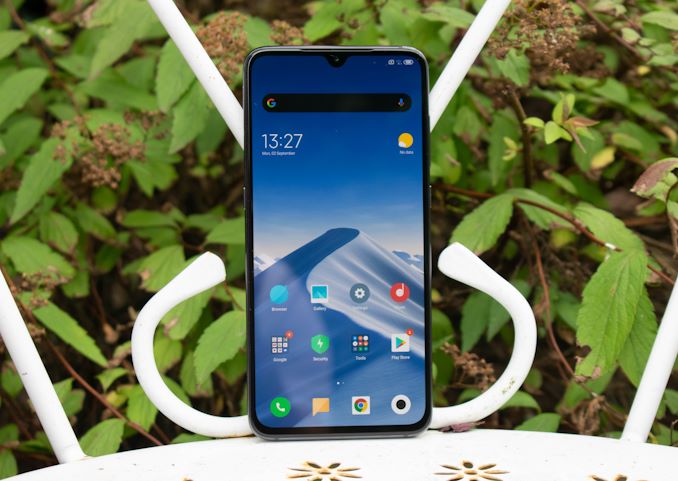 AnandTech has reviewed this product as part of a paid partnership with Qualcomm. The contents of this article are entirely independent and solely reflect the editorial opinion of AnandTech.
We're edging towards to latter half of 2019 and the next and last upcoming wave of device releases, however among the many device releases of the year one device we missed to review was the new Xiaomi Mi9. The phone was amongst the earliest releases of the year, being actually representing one of the first Snapdragon 855 devices announced back in February.
Xiaomi's always been an interesting vendor that stood out alongside Huawei as one of the bigger Chinese vendors that have a larger presence in the west. Particularly last year and especially this year Xiaomi has made a lot of progress in terms of their push in European markets by officially releasing and offering their flagship devices in different market. The Mi9, as opposed to past iterations, thus no longer represents being a special case or import device, but rather a simple official Amazon purchase.
Today the Mi9 can be had for even less than its original 445€ launch price, being available for less than 400€, whilst still offering flagship performance, a triple camera setup, a great screen, all in a compact and attractive package. We'll go over the device and exactly investigate how Xiaomi is able to offer such hardware at a low price, if there's compromises and where they lie.
Xiaomi Mi9
Xiaomi Mi9
SoC
Qualcomm Snapdragon 855
1x Kryo 485 (Cortex-A76) @ 2.84GHz
3x Kryo 485 (Cortex-A76) @ 2.42GHz
4x Kryo 485 (Cortex-A55) @ 1.80GHz

Adreno 640 @ 585MHz
DRAM
6GB LPDDR4X
Display
6.39" AMOLED
2340 x 1080 (19.5:9)
Size
Height
157.5 mm
Width
74.67 mm
Depth
7.61 mm
Weight
173 grams
Battery Capacity
3300mAh

18W charger included / 27W support
Wireless Charging
Qi
Rear Cameras
Main
48MP IMX586 0.8µm pixel w/PDAF
f/1.8
Telephoto
12MP

IMX481

1.0µm
f/2.2 45° 2x zoom
Wide
16MP

S5K3M5

1.0µm
f/2.2 117°
Extra
-
Front Camera
20MP 0.9µm
f/2.0
Storage
64/128GB UFS 2.1
I/O
USB-C
no 3.5mm headphone jack
Wireless (local)
802.11ac Wave 2 Wi-Fi
Bluetooth 5.0 LE + NFC
IP Rating
none
Other Features
In-screen optical fingerprint sensor
Dual-SIM
1x nanoSIM + microSD
or
2x nanoSIM
Launch / Street Price
64GB: 449€ / ~400€
First off, hardware wise, the Mi9 is very much a flagship device in terms of its components. It's powered by the Snapdragon 855 like many other flagships this year, representing an excellent base platform for the phone to build on.
Xiaomi bundles the SoC with 6GB of DRAM in the global models, and comes with either 64GB or 128GB of UFS 2.1 storage. Unlike many other vendors to price the higher storage tier with significant mark-up, the 128GB variant can currently be had for only 25€ more – with some listing only even being 3€ more than the 64GB variant, a great contrast to what we see from other high-end vendors out there today.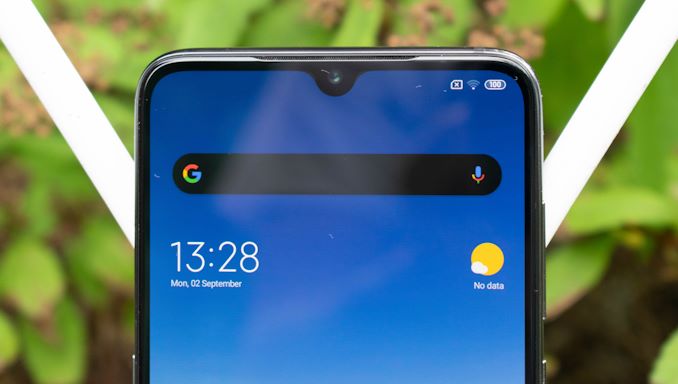 The Mi9's display is powered by a 6.39" AMOLED screen with a resolution of 2340 x 1080. While personally I would have liked a 1440p screen, the majority of users will have absolutely no issue with the screen's sharpness. The display is an edge-to-edge design with minimal bezels on all sides, and is characterised by having a teardrop notch at the top housing the front camera. This style of notch is common and is probably the least controversial of all implementations we've seen over the last 2 years.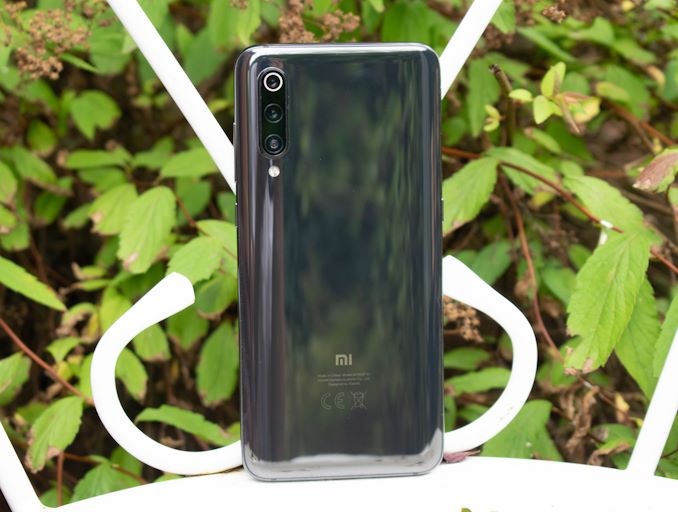 The device's back is a typical curved back glossy glass design with all its positives and negatives. The negatives being again that this is quite the fingerprint magnet, however Xiaomi's ergonomics on the phone are very much fantastic and exemplary.
We find a vertical side located camera setup with triple cameras, including a regular wide-angle, zoom and ultra-wide-angle modules. The main sensor is again the common IMX586 48MP sensor that we've seen with essentially almost every vendor out there this year and is paired with an f/1.8 lens. The telephoto module has a 12MP IMX481 sensor with f/2.2 lens, and finally the wide-angle is an S5K3M5 16MP sensor with a f/2.2 lens with a 117° viewing angle. The noticeable feature that is lacking on all the modules here is any kind of OIS – most likely a cost-cutting measure. The lack of OIS might have also allowed Xiaomi to make the camera housing relatively more narrow and smaller than what one is accustomed to from other phones in recent years.

As mentioned, the device's ergonomics are quite excellent and I have to say they're among the best of device I've held this year. Although the phone of a larger form-factor with 6.39" screen and a device width of 74.67mm, the phone actually feels a lot smaller thanks to the very narrow and rounded frame. Even at the centre of the phone it's only 7.61mm thick. The only compromise I see Xiaomi as having made is the relatively smaller 3300mAh battery, which competitively is a few hundred mAh below of other options in the market this year. The bonus here is that Xiaomi actually offers wireless charging on the Mi9, making it a rare feature amongst devices in this price range and definitely a bonus.

At the bottom of the phone we find the speaker grill on the right side, and symmetrical hole-cut-outs on the left side which house the bottom microphone. There's no headphone jack here naturally – Xiaomi was amongst the first Android vendors to drop it a few years ago – still something I found unfortunate. The phone comes with a USB-C to 3.5mm adapter, which is at least more than what other vendors like OnePlus managed to offer this year. Another audio compromise on the Mi9 is that earpiece grill seems quite big and capable, it's not being used for stereo playback, instead relying on the bottom firing speaker primarily.
On the left side of the phone we find the dual nanoSIM tray, and the assistant button below it. Xiaomi uses the Google assistant here and it works very well. The right side of the phone has your usual volume rocket button as well as power buttons. The phone also has an optical under-screen fingerprint sensor that in my experience worked quite flawlessly – it was maybe just a little slower than the implementations from OnePlus or Huawei, but it still seemed to remain faster than the ultrasonic implementation from Samsung.
Overall design wise I'm a big fan of the Mi9. It's just such an ergonomic and no-nonsense device that I found it a rather fresh breath of air amongst other designs this year. There are some clear compromises for the phone – such as battery size, lack of IP rating or the single mono speaker, however these seem to be compromises one can live with given the price of the device.
This leads me to the question as to how Xiaomi is able to actually achieve such pricing – the company in its home market of China notably thrives on razor thing hardware margins by making profits off of their e-commerce services, but how does this play out in Europe? One way Xiaomi seems to making additional money is through ads integrated in the OS – although I love the MIUI interface and it's an overall very clean experience, Xiaomi does show ads in instances such as when after installing application, referring to other apps such as in my experience Booking.com. This really didn't bother me too much as it's only ever displayed it after installing applications, but it's something that needs mention.