APU generation two
AMD's first generation Llano APUs (Accelerated Processor Units) combined traditional x86 CPU cores with discrete-level graphics cores on the same die. AMD aimed these APUs at the mainstream market—while they could not compete with Intel's higher-end Core i5 and Core i7 CPUs, the Llano APUs offered a compelling alternative to Intel's lower-end Core i3, Pentium, and Celeron CPUs. AMD's second generation Trinity APUs continue in this market space by competing with Intel's dual-core CPUs. If you are thinking about building a mainstream desktop PC, Trinity APUs are worth your consideration.
AMD's second generation APUs are relative newcomers to the DIY desktop PC market, though they've been around in laptops for a while. We first reviewed mobile variants of these chips back in May and summed Trinity up thusly, "If you liked Llano, you'll love Trinity." Compared to Llano APUs, Trinity lives up to its name with advances in three important aspects of processors: its CPU and GPU performance is higher, its power consumption is lower, and its cost is lower.
We reviewed desktop Trinity APUs in two parts; the first review focused on the FM2 platform's chipsets and the APU's graphics performance, with the second review looking at its CPU performance. Anand's reviews are packed with details; to sum, the top Trinity SKU, the A10-5800K, trades blows with Intel's Ivy Bridge-based Core i3-3220 in terms of traditional CPU-based tasks. The A10-5800K APU truly shines in terms of its graphics capabilities—there has never been a more powerful on-die GPU.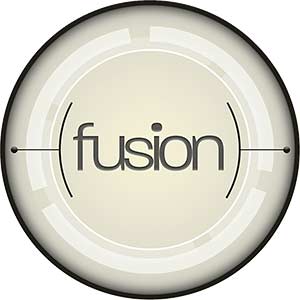 That said, the A10-5800K is only one of six Trinity APU models currently available to DIY builders. Like its direct competitor from Intel, the A10-5800K is typically priced around $120. The least expensive Trinity APU, the A4-5300, will set you back half that at around $60. The other four SKUs fall between the A10-5800K and A4-5300 in terms of both price and performance. Of note, because Trinity APUs are based in part on the Piledriver architecture, they feature AMD Turbo Boost 3.0, which increases the speed of cores that are in use when other cores are not in use (such as when single-threaded applications are running).
Trinity APUs cannot use Llano's Socket FM1-based motherboards. Instead, AMD moved Trinity to Socket FM2. Importantly, AMD has assured builders that FM2 will support at least one more generation of APUs—FM2 will not be a "one and done" platform like FM1 was. Socket FM2 motherboards come in three basic flavors: those based on the A55, A75, and A85 chipsets. The A55 and A75 boards feature one x16 PCI-express lane while A85 boards feature CrossFire support, A75 and A85 boards support the SATA III interface while A55 boards support SATA II, and A75 and A85 boards support USB 3.0 while A55 does not.
In this guide, we'll detail builds highlighting Trinity's flexibility. Read on for our Trinity take on gaming, HTPC, and on the next page, general usage computers.