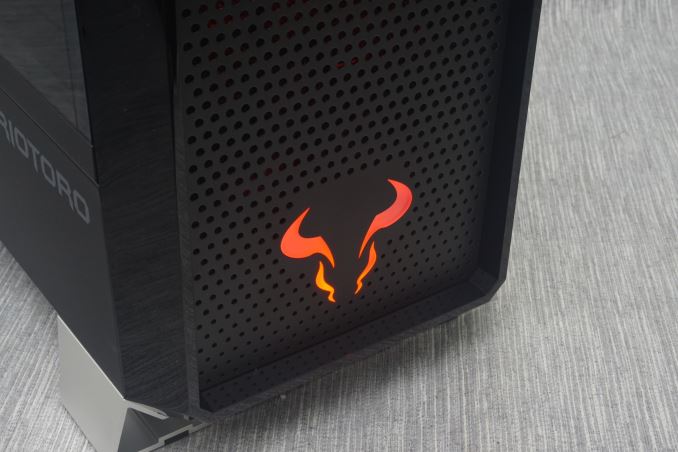 Today we are having our first encounter with Riotoro, a manufacturer of personal computer cases, power supply units, cooling-related products and peripherals. Riotoro is a company that came to be from former NVIDIA and Corsair employees. The current number of products they offer is small, consisting of just a couple of cases and mice, but we expect that to change rapidly in the not so distant future.
Introduction
Riotoro is somewhat of a new company, as they came into business in 2015, however they originally made their products available into South America first. These markets are set to be the primary focus of the US-based company in the near future as well, which might explain the Spanish name (Riotoro roughly translates to "Bull's River" in English, and there is an actual river in Puerto Rico that is sharing the same name).
Nevertheless, the company is now making their products available in the North America and is marking their debut with the Prism CR1280, a large (58 cm, ~23-inch) tower case with RGB lighting. Riotoro is claiming that this is the world's first full RGB case, capable of 256 colors. The company is also claiming that the Prism CR1280 also has "unprecedented cooling performance", high durability, "improved cable management" and a "unique, powerful design". With the MSRP of $140 and a retail price that is likely to be lower than list, the Prism CR1280 seems to be a very interesting product if it can deliver half of what Riotoro's marketing is claiming.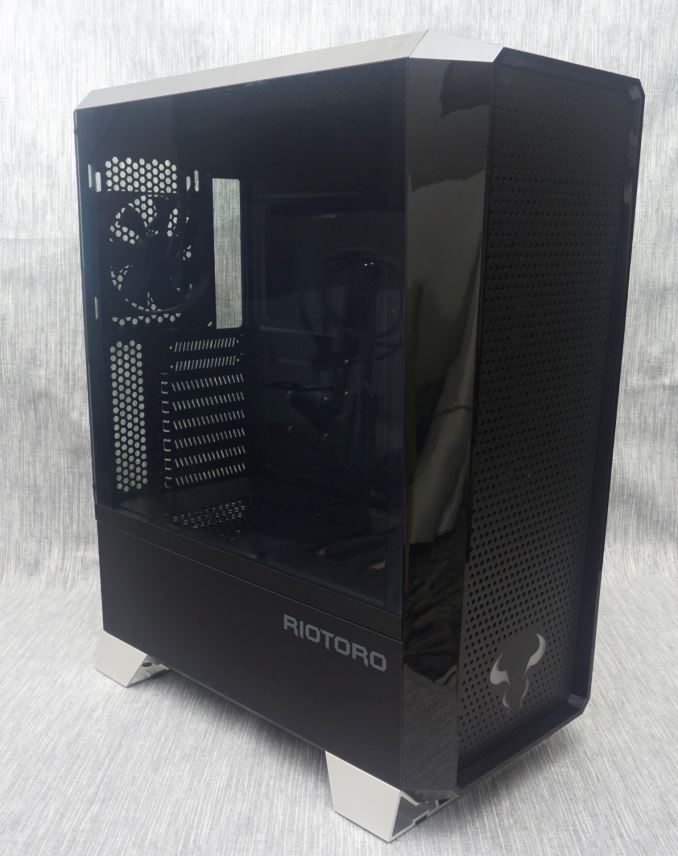 Riotoro CR1280 Prism
Motherboard Size
EATX, ATX, Micro-ATX, Mini-ITX
Drive Bays
External
-
Internal
4 × 3.5" (internal drive cages)
4 × 2.5" (Rear of motherboard tray)
Cooling
Front
2 × 120 mm (2 × 120 mm RGB LED included)
Rear
1 × 120 mm or 140 mm (none included)
Top
3 × 120 mm or 2 × 140 mm (none included)
HDD
-
Bottom
-
Radiator Support
Front
Up to a 280 (2 × 140 mm)
Rear
Up to 140 mm
Top
Up to a 280 (2 × 140 mm) or 360 mm (3 × 360 mm)
Side
-
Bottom
-
I/O Port
2× USB 3.0, 2× USB 2.0, 1× Headphone, 1× Mic
Power Supply Size
ATX
Clearances
HSF
184 mm
PSU
Up to 200 mm
GPU
400 mm
Dimensions
580 mm × 225 mm × 475 mm
22.83 in × 8.86 in × 18.7 in
Prominent Features (as per the marketing spiel)
· World's 1st Fully RGB CASE with unparalleled personalization options.
· Taking up the best and adding our own improvements to cases most successful technologies.
· DAT (direct airflow technology) built from the ground up to cool the most demanding and hotter product providing unprecedented cooling performance by directing air where it is most needed.
· ICM : improved Cable management design! For the most demanding users and configurations.
· Durable and strongly built to last many years.
· Next generation Full Tower design. Unique and powerful design, that takes your rig to the next level and to the future.
Price
$140 (MSRP)
Packaging & Bundle
Riotoro supplies the Prism CR1280 in a very large and sturdy cardboard box that instantly hints the actual size of the case. The artwork is very simple, with only the company's logo decorating the main sides of the box. There is no picture of the case itself or any significant information printed on the box itself. Inside the box, the case is well secured between thick Styrofoam slabs and wrapped in a soft nylon bag. The packaging ought to offer more than sufficient protection during shipping.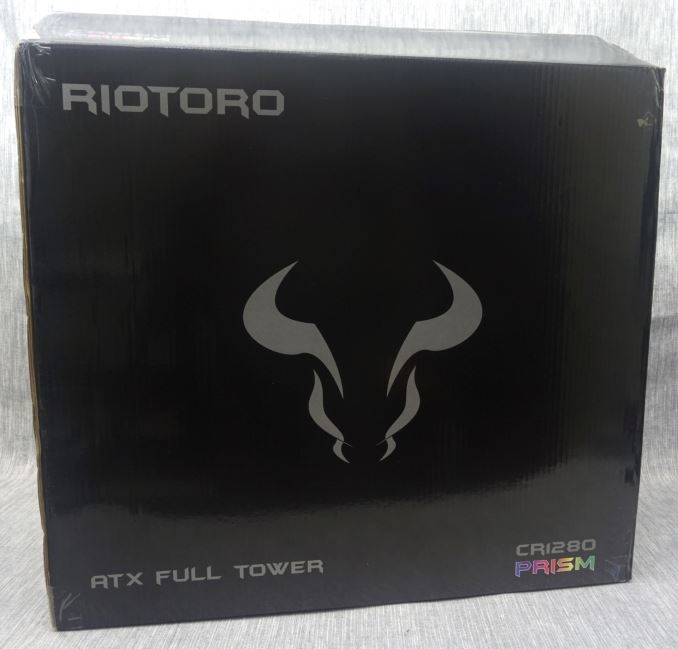 As we received an early production sample, we have no clear view of what the bundled items will be. The company supplied us with just the basic screws and a few cable ties, with no manual or accessories to speak of. Since Riotoro is coming into a highly saturated market is going to have to strongly compete in terms of value, we do expect that the bundle will be kept to a minimal, although a basic manual is obviously going to be included with retail products.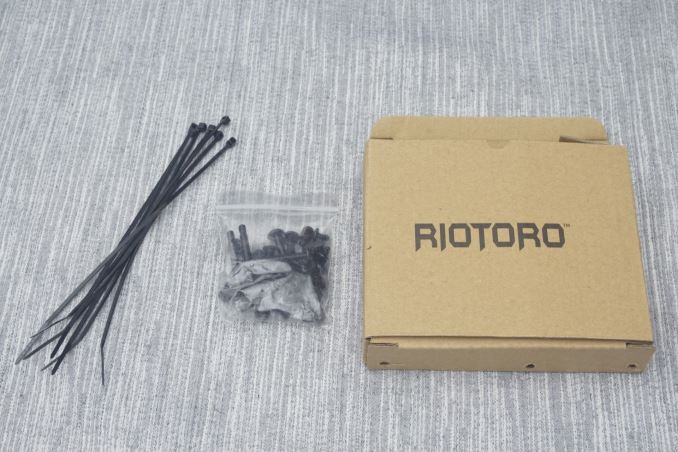 It is worth noting that the font being used for Riotoro looks eerily similar to the ASUS Republic of Gamers' font. We're not sure if this is intentional, or if there the original font is owned/licenced by one of the two or an external entity. It's an interesting thing to mention at least.