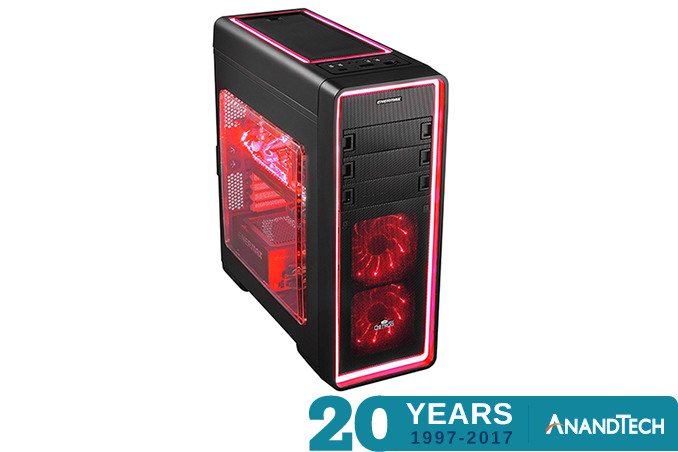 This afternoon kicks off the first afternoon giveaway in our 20 day celebration of AnandTech's 20th anniversary. With so much stuff to giveaway, we're just going to have to give out more stuff more often!
To date we've given away PC components, but nothing to put them in. So let's rectify that. For our first afternoon giveaway, our pals over at Enermax have contributed a complete case & cooling kit, perfect for housing a new PC build. The kit is comprised of their Ostrog ADV case, a 750W Revolution XT II PSU, a LEPA NEOllusion tower CPU cooler, and a black air guide.
1x Enermax Ostrog ADV Case & Cooling Kit, Containing

Enermax Ostrog ADV Red Case
Enermax Revolution XT II 750W PSU
LEPA NEOllusion tower CPU cooler
Enermax Air Guide Black
The AnandTech 20th Anniversary Celebration – Enermax Giveaway
Enermax Ostrog ADV Red Case & Cooling Kit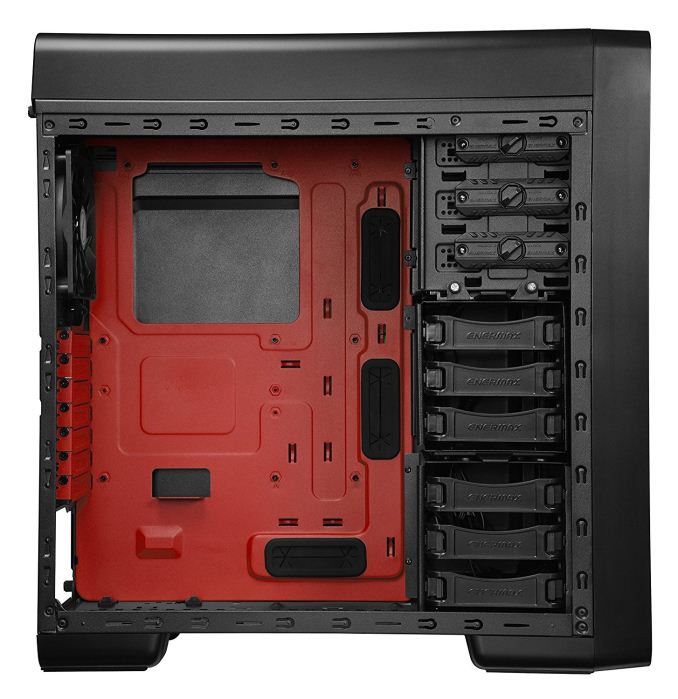 At the heart of Enermax's case & cooling kit prize is their Ostrog ADV Red case. This is a mid-tower (~20.5-inch tall) ATX case with toollesss access, adjustable fan speeds, mesh panels, and a removable HDD cage. The Ostrog ADV comes with two 120mm fans pre-installed, along with a 120mm rear fan. The case also features red LED lighting, with LED light strips running along the case itself.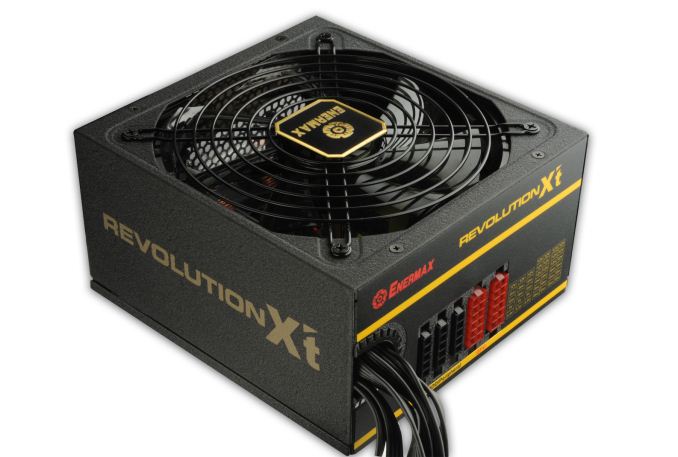 Powering the case and its contents, Enermax is including one of their 750 Watt Revolution XT II PSUs. This PSU is 80Plus Gold rated, and is capable of delivering 62A (744W) on the 12v rails alone. Connectivity is provided by a hybrid modular design, with the ATX power cable and associated 4+4 CPU power cable built-into the PSU, while the SATA, PCIe, and molex power cables are modular. The PSU supports 4 8-pin PCIe power plugs and another 8 SATA power plugs.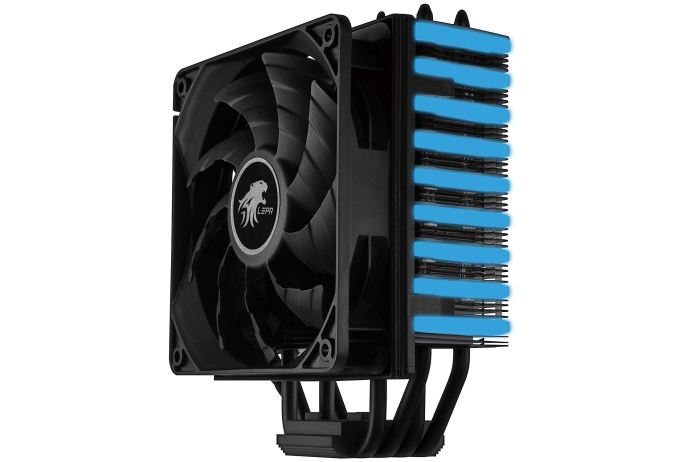 For cooling the CPU of an installed system, Enermax has also included a NEOllusion tower CPU cooler, from their sister company Lepa. The NEOllusion is a 162mm tall tower cooler based around a quartet of 6mm diameter copper heatpipes, leading to the aluminum headsink that runs through the body of the cooler. Active airflow is provided by the included 120mm fan. Meanwhile, as hinted at by the name, this is an LED-equipped cooler, sporting a full RGB lighting setup and a remote for controlling all of it.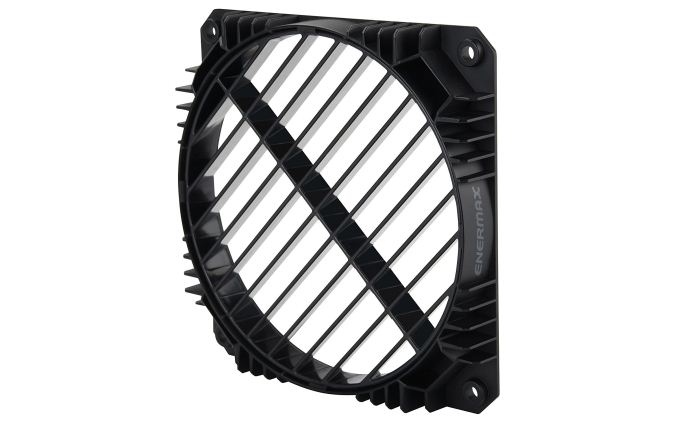 For the final piece of the cooling kit, for better aligning airflow Enermax has also thrown in one of their EAG001 air guides. The adjustable guide is specifically meant for tower CPU coolers and other 120mm fan devices, allowing a system builder to change the direction of the airflow by rotating the guide's grill.
Finally, as with our other giveaways, today's giveaway is only open for 48 hours, so be sure to enter soon. However please note that for legal reasons, we're only able to open these giveaways to residents of the United States.
Good luck to everyone! And be sure to check in tomorrow for our next giveaway.