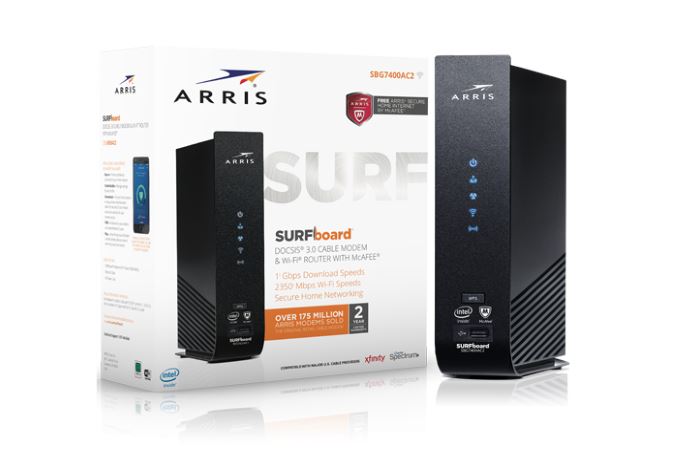 ARRIS introduced two new Wave 2 Wi-Fi gateways to its Secure Home Gateway portfolio with its ARRIS SURFboard SBG6950-AC2 and SBG7400-AC2 gateways. The Secure Home Gateway series of devices merge the functionality of a DOCSIS 3.0 cable modem, 4-Port Gigabit Ethernet router, Ethernet hub, and dedicated security protection for any connected devices. The two devices promise multi-Gigabit Wi-Fi capability while the addition of the latest Wave 2 Wi-Fi technology in the Secure Home Gateway lineup allows more devices to share the increased bandwidth capabilities.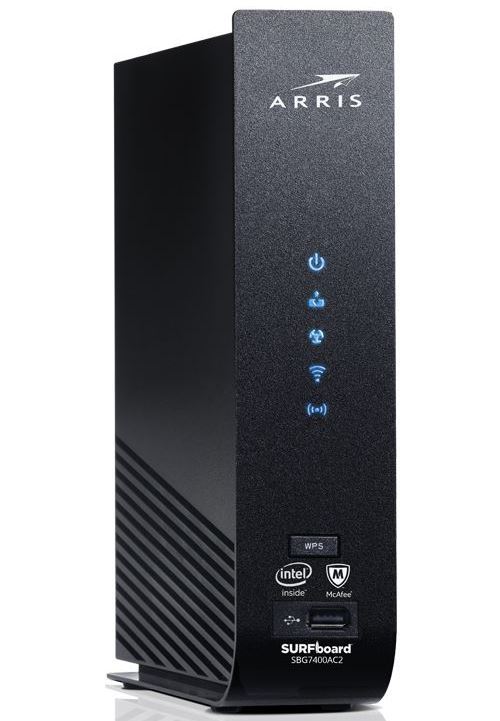 For those unfamiliar, Wave 2 technology was certified by the Wi-Fi Alliance in late June 2016 with enterprise-grade products coming to market before that time. Wave 2's marquee feature is MU-MIMO beamforming, to enable improved performance and network utilization with multiple connected devices. While Gigabit speeds over Wi-Fi were achieved with Wave 1 standard, Wave 2 has an increased PHY (physical) rate at 2.34 Gbps (Wave 1 maxed out at 1.3 Gbps). Other features include evolutionary speed improvements such as 160Mhz channels (Wave 1 was 20, 40, and 80Mhz), four spatial streams (up from 3) and extended 5 GHz channel support. Assuming the channels are set for Wi-Fi use, it will support more users and devices overall. While Wave 2 isn't brand new, devices are still coming out now supporting the new standard.
The two ARRIS gateways offer Wave 2 Next-Gen Wi-Fi to deliver maximum bandwidth and performance across connected devices. Download speeds of up to 1 Gbps and Wi-Fi speeds up to 2350 Mbps are possible with SBG7400-AC2 and its 24x8 channel setup, while the SBG6950-AC supports 686 Mbps and Wi-Fi speeds up to 1900 Mbps through a 16x4 channel setup. Both gateways allow for up to 4 wired devices through the ethernet ports on the back.
With security such a paramount concern these days, both devices utilize ARRIS Secure Home Internet by McAfee to help keep all the connected items on your network safe from malware and phishing scams. The included software is free for 3 years, includes a mobile app, parental controls by user profiles, instant alerts of suspicious activity, and is able to manage your network remotely. The gateways themselves carry a 2-year warranty.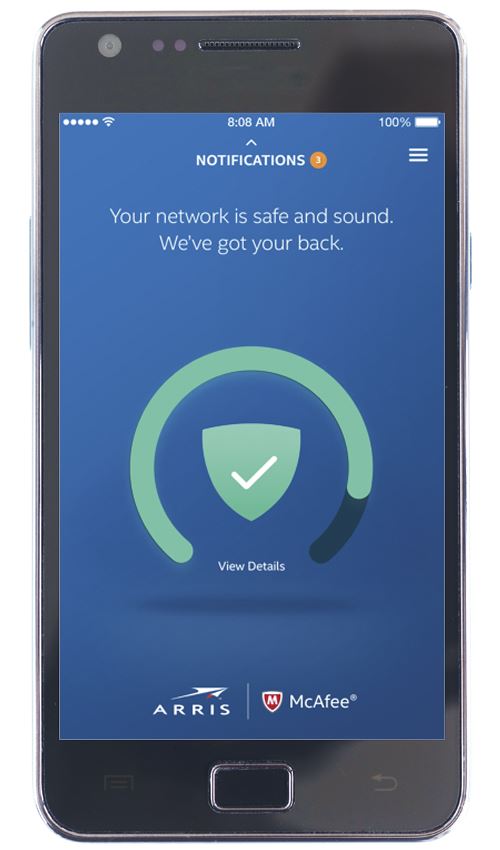 The devices are said to be compatible with major US cable providers including XFINITY, Cox, Charter, and Many others. Please contact your cable internet provider to confirm device compatibility. The SBG6950-AC2 is available now at major retailers for $179.99, while the SBG7400-AC2 is $199.99 and available both online at Amazon and other major retailers.
Related Reading:
Source: ARRIS