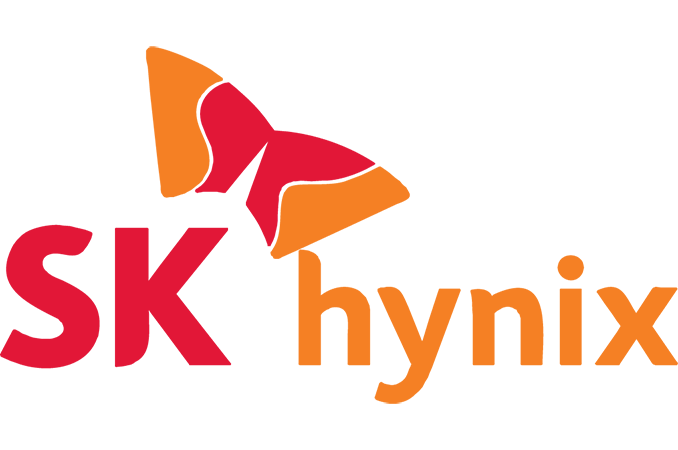 SK Hynix has updated its product catalogue and now lists its GDDR6 memory chips as "available now". In addition, the company published final specifications of its GDDR6 product family, confirming 10, 12 and 14 Gbps transfer rates with 1.25 V as well as 1.35 V voltages.
SK Hynix was the first DRAM maker to announce mass production of GDDR6 memory last April. Then, the company added two GDDR6 DRAM devices into its catalogue in May, disclosing their general specifications. The company promised to start GDDR6 shipments by the end of 2017, but did not make any formal announcements on the matter late last year. SK Hynix will likely make certain GDDR6-related comments in the coming weeks, but recently it published its Q1 2018 databook where GDDR6 chips are listed as "available now."
SK Hynix's GDDR6 product portfolio includes four memory configurations, all offering 8 Gb capacities with either 10 Gbps, 12 Gbps, or14 Gbps data transfer rates. The chips feature a 256Mx32 organization and operate as two 16-bit interfaces to increase effective utilization of the bus (a speculation at this point) — a standard feature of the GDDR6 spec. It is noteworthy than in addition to GDDR6 chips with 1.35 V Vdd/Vddq, SK Hynix also lists chips that offer a below-specification 1.25 V operating voltage, presumably as a low-power option – and one that should offer lower power than even GDDR5. Based on the part numbers, the 1.35 V and 1.25 V parts are the same chips, but there may be differences when it comes to end-products. 1.25 V GDDR6 chips will be particularly useful for various low-power, Mini-ITX and mobile graphics and other memory bandwidth-hungry applications. Meanwhile, like other GDDR6 chips, SK Hynix's ICs come in 180-ball FCBGA packages.
Specifications of SK Hynix's 8 Gb GDDR6 Memory Chips
Part Number
Packaging
Data Rate
Bandwidth
per Chip
Voltage
Organization
H56C8H24MJR-S2C
GDDR6
180-ball
14 Gbps
56 GB/s
1.35 V
256Mx32
12 Gbps
48 GB/s
1.25 V
H56C8H24MJR-S0C
12 Gbps
48 GB/s
1.35 V
10 Gbps
40 GB/s
1.25 V
Meanwhile it's worth nothing that back in January, Samsung said that it had started mass production of 16 Gb GDDR6 devices featuring a 18 Gbps I/O speed. So it's interesting to note that just looking at each vendor's published specifications, SK Hynix's would appear to be trailing in both density and transfer rates. With that said, however, Samsung has been known to announce memory well in advance – and indeed they were calling their 16Gb chip "early production" – so it's not clear whether Samsung's high density chips are actually available to manufacturers. So SK Hynix may not be as far back from Samsung as it first appears, if they're behind at all.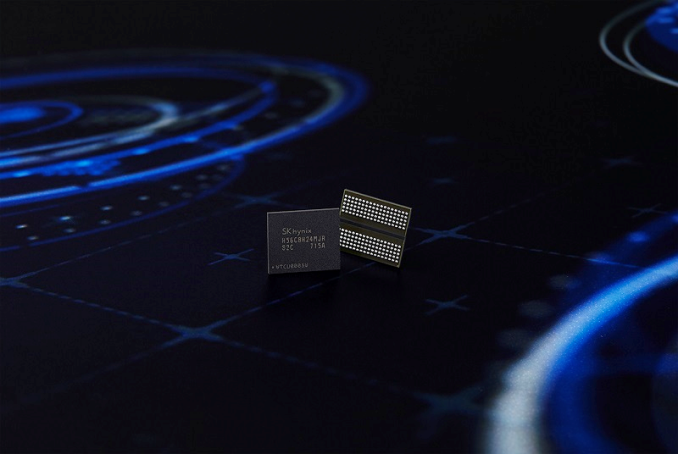 With at least two major makers of DRAM ready to ship their GDDR6 chips, it is logical to assume that graphics cards based on the new type of memory are just around the corner.
It is worth noting that SK Hynix's Q1 2018 product catalogue no longer lists 10-Gbps GDDR5 memory chips that were added there back in May. In fact, even 9-Gbps GDDR5 ICs do not have a part number, which may indicate that high-performance GDDR5 products are not a priority for SK Hynix just now.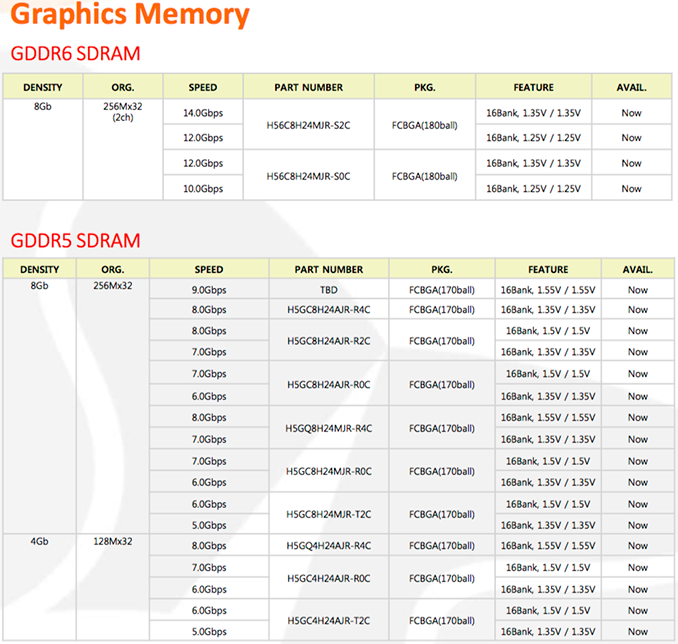 Related Reading:
Source: SK Hynix