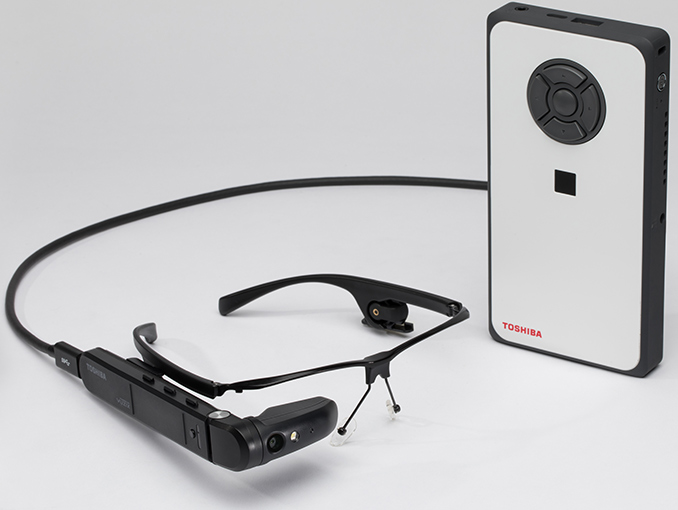 Toshiba this month started selling its first wearable AR smart glasses designed for business and industrial applications. The Toshiba dynaEdge AR is a highly-integrated solution comprising of a head mounted display, a PC module, and software that are designed to work in concert offering out-of-box functionality and supporting custom applications. From some points of view, Toshiba's dynaEdge AR is a realization of Microsoft's HoloLens concept.
Toshiba's dynaEdge AR smart glasses solution consists of two key pieces — the Toshiba AR100 HMD and the Toshiba dynaEdge DE-100 miniature PC interconnected using a USB Type-C cable. The HMD is outfitted with a small 0.26-inch screen featuring a 640×360 resolution that can display content with a 1280×720 resolution, a 5 MP camera with a flash, a speaker, two microphones, and a variety of sensors (accelerometer, gyro, ambient light sensor, proximity sensor, compass, and GPS). The HMD has three control buttons and a touchpad.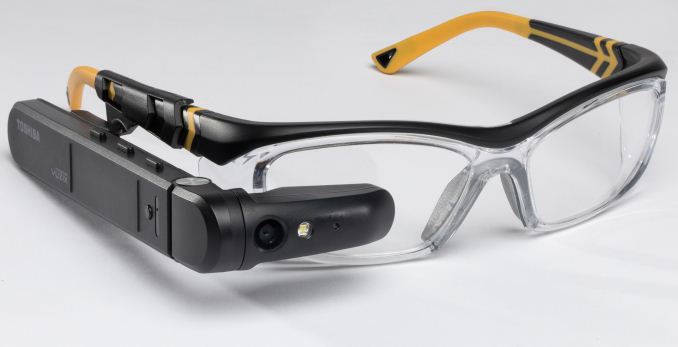 As for the miniature PC, the Toshiba dynaEdge DE-100 is based on Intel's Core m5/m7 'Skylake-Y' ULV SoC that is outfitted with 4 – 16 GB of LPDDR3 memory, and a 128 – 512 GB M.2 SSD. The system features Intel's Wireless-AC 8260 802.11ac Wi-Fi + Bluetooth 4.2 controller, a USB 3.1 Gen 1 Type-C port, a USB 3.0 Type-A header, a microSD slot, and a TRRS audio connector. To ensure proper security, the dynaEdge DE-100 is equipped with a TPM 2.0 module as well as a fingerprint reader. Finally, the PC has five navigation buttons.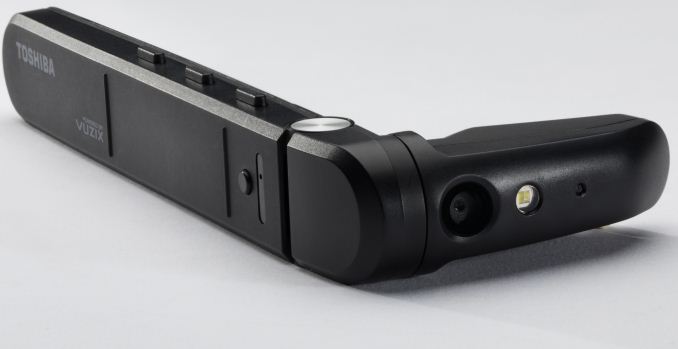 The augmented reality glasses from Toshiba are aimed at enterprise customers that will use them in various areas, including manufacturing, services and other. Out of box, the dynaEdge AR smart glasses can take pictures, record and stream live video, open documents, communicate using Skype and do typical operations that any Windows 10-based computers can perform. Meanwhile, Toshiba encourages develops to build application-specific software for its smart glasses.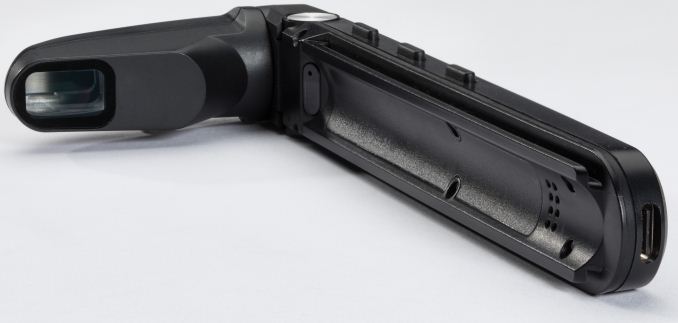 Toshiba's dynaEdge AR smart glasses (with the miniature PC and the Vision DE Suite) solutions are available directly from Toshiba's Client Solutions Division (CSD) starting at $1,900 (with an entry-level SoC/RAM/SSD configuration). Interested parties are advised to contact their sales representatives of Toshiba, or contact the company at smartglasses@toshiba.com. In addition to the dynaEdge AR, Toshiba also sells various accessors for the devices, including glasses, headbands, helmet mounts, safety frames, and other.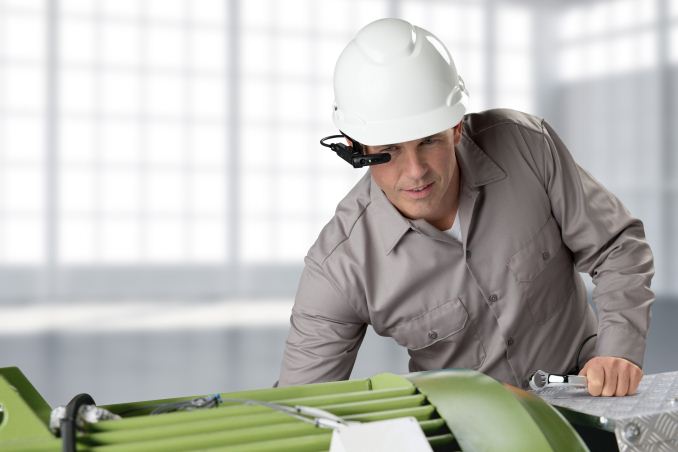 Those who want to develop products based on Toshiba's dynaEdge AR smart glasses can obtain appropriate development kits (hardware and software) for $2,400 – $2,900 as well as optional accessories.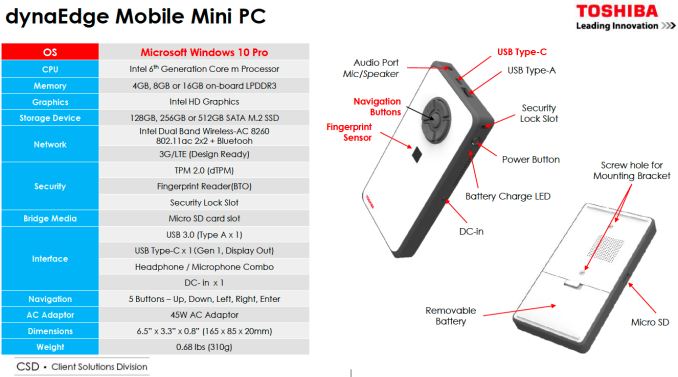 Related Reading:
Source: Toshiba