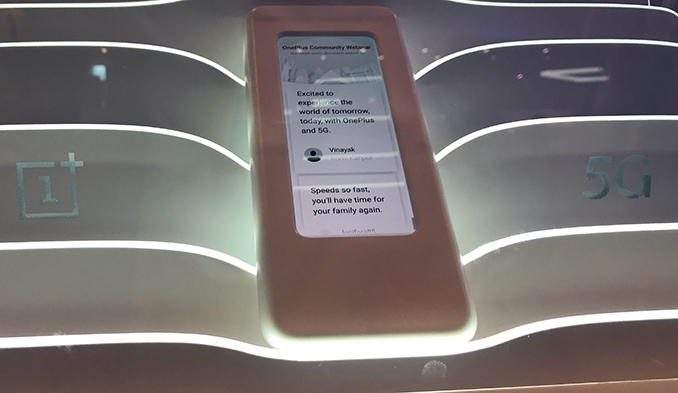 Here at Mobile World Congress, a number of companies are showing off 5G-enabled smartphones or prototypes. We've seen devices from most of the top smartphone global manufacturers, and despite suggesting they won't show anything new here at Mobile World Congress a few weeks ago, Oneplus showcased its 5G prototype.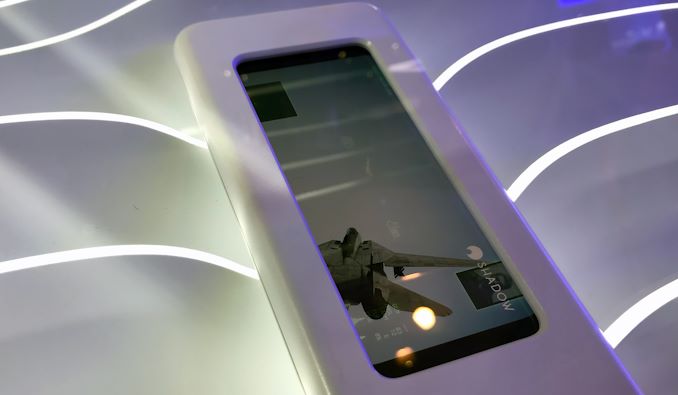 The company has announced that it will be the first to offer a 5G enabled device in the UK, based on trails with EE, using Qualcomm's solution. The demonstration at the show involved only two aspects, however. First, the demonstration showed that the device can receive information from sub-6 GHz sources. Second, that the device was able to render a flight simulator game at a decent framerate, and stream it to a TV.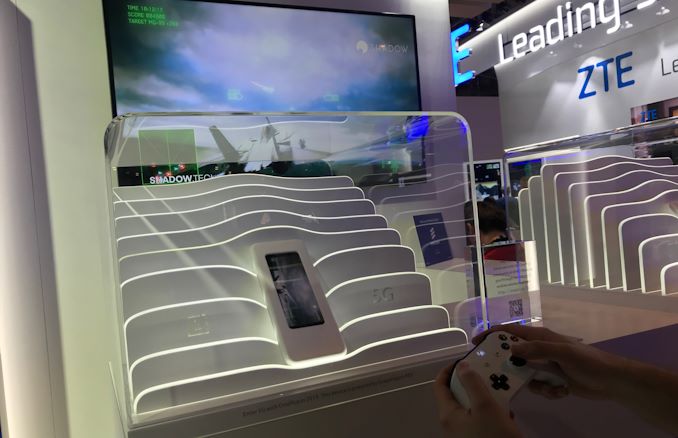 OnePlus is tight-lipped about everything regarding this device. It is camouflaged heavily, so we cannot even find out the aspect ratio of its display, the size of the bezels, the rear camera arrangement, etc. The only thing we were able to determine is that the display looked suitable for a large sized flagship.
Related Reading