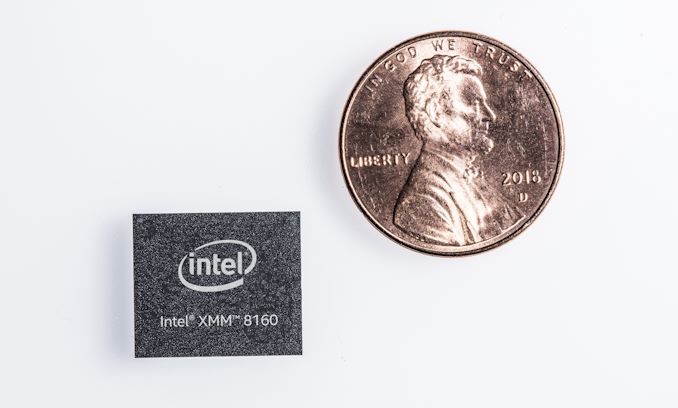 With today's announcement out of Apple and Qualcomm that the two fierce rivals have buried the hatchet for good, the situation immediately put into question the fate of Intel's modem business. As Intel's only major smartphone modem patron, Apple's business and enormous order volume made Intel's smartphone modem business an all-or-nothing affair. Now, as Apple and Qualcomm are seemingly reconciling towards Apple once again using Qualcomm's modems, Intel has sent out an announcement this afternoon that they are bowing out of the 5G smartphone modem market entirely.
In the brief announcement, Intel stated that it was scrubbing its plans to launch 5G modems for smartphones, including modems planned for next year, i.e. the smartphone version of XMM 8160. Intel's rationale here, while not mentioning the Apple/Qualcomm deal, is rather simple, with Intel's CEO, Bob Swan, noting that the company doesn't see a "clear path to profitability and positive returns." Without a major customer, there won't be an opportunity for Intel to make back their R&D costs.
Note however that this doesn't mean Intel is getting out of smartphone modems entirely, at least not right away. The company's announcement is also making it clear that Intel will continue delivering 4G modems to current customers (e.g. Apple) to meet their sales commitments. So while we won't see any Intel-powered phones in the 5G era, Intel will remain a fixture in the 4G era – at least as long as Apple keeps buying modems from them.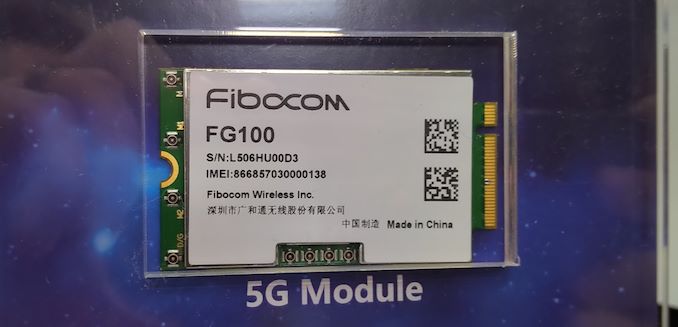 Meanwhile Intel is also announcing that alongside canceling their smartphone modem plans, they're also going to use this opportunity to reevaluate the rest of their client modem portfolio. Intel's plans for the XMM 8160 took it well beyond smartphones, with plans for putting it in devices like PCs and broadband access gateways as well. Now the company needs to figure out if these plans still make sense – if the XMM 8160 will be competitive in these markets, and if continued development and manufacturing make sense without a large smartphone customers. At this point Intel faces an uphill battle in the rest of the client modem market, and there's a very good chance that Intel's reevaluation will find that there's no place for the company in this highly competitive market.
Interestingly however, while Intel is on a path to throwing in the towel on client 5G entirely, the company is also making it clear that they intend to stay in the lucrative 5G infrastructure market, and that today's announcement is only about client products. To use Intel's favored buzzword here, the company is still driving hard on its data-centric approach to chips, which means they continue to be invested heavily in servers, infrastructure, and AI.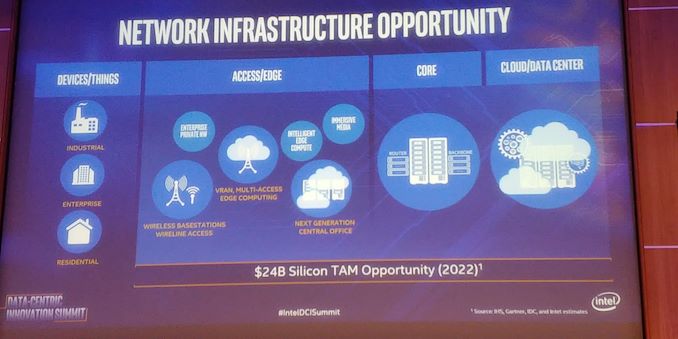 Ultimately, if this is to be the end of Intel's client modem business, it's certainly been one heck of a ride for the group. After supplying modems for all of Apple's 2G and 3G iPhones as Infineon's wireless solutions group, the modem business was sold to Intel in 2011, who largely struggled with the business since then. Intel's 4G modems were late to market, and there are still debates over whether they're as good as the best 4G modems available today. As a result, Intel was never able to recapture the same kind of success the group saw in the 2G/3G era.
Source: Intel