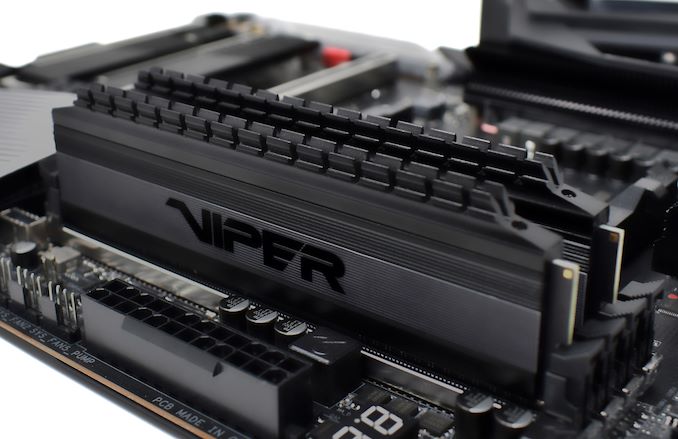 Patriot has expanded its memory offerings for enthusiasts with a brand-new family of products, the Viper 4 Blackout. The new lineup supports data transfer rates of up to 4000 MT/s and is tested for compatibility with AMD's latest Ryzen 3000/X570 desktop platform.
Equipped with matte black aluminum heat spreaders, Patriot's Viper 4 Blackout memory will be available as 8GB and 16 GB dual-channel kits rated to operate in DDR4-3000 CL16, DDR4-3200 CL16, DDR4-3600 CL17, and DDR4-4000 CL19 modes at 1.35 Volts.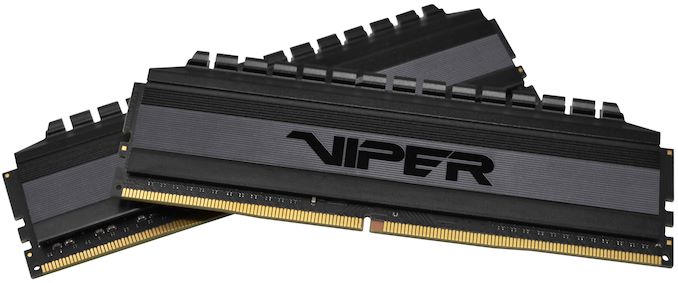 Patriot's Viper 4 Blackout memory modules use a custom 10-layer black PCB to guarantee great signal integrity, but the company does not disclose which chips it uses for its new DIMMs. Meanwhile, by default the modules come with a standard DDR4-2133 JEDEC profile, but they feature XMP 2.0 profiles to automatically set the aforementioned tested speed-bins.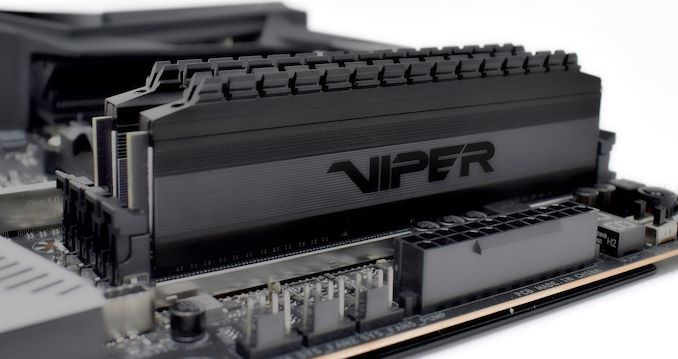 One thing to note about the Viper 4 Blackout products is that Patriot specifically decided to offer devices for those who want an all-black system. Therefore, the memory modules come without any RGB LEDs, something that opposes today's 'RGB everywhere' trend.

Patriot's Viper 4 Blackout DIMMs are backed by a lifetime warranty and will be available shortly at $51.99 - $184.99 price points depending on exact kit models.
Patriot's Viper 4 Blackout Dual-Channel Memory Kits
Speed Bin
Capacity
Timings
Voltage
Compatible AM4 Platforms
PN
MSRP
DDR4-3000
8 GB
(2×4 GB)
CL16-18-18-36
1.35 V
X570
X470
X370
B450
B350
A320
PVB48G300C6K
$51.99
DDR4-3000
16 GB
(2×8 GB)
PVB416G300C6K
$91.99
DDR4-3200
PVB416G320C6K
$93.99
DDR4-3600
CL17-19-19-39
X570
PVB416G360C7K
$119.99
DDR4-4000
CL19-21-21-41
X570
PVB416G400C9K
$184.99
Related Reading:
Source: Patriot