We have been closely following Netgear's efforts in the media streaming space since the NTV550 / NTV350 was launched almost two years ago. Around that timeframe, online media streaming services such as
Netflix, Hulu Plus and Vudu started to see explosive growth. With the rise of these premium streaming services, media streamers also moved to a IPTV STB (Set Top Box) model. The D-Link Boxee Box and the WDTV Streaming Media Player also paid attention to local media streaming, but came in with a price premium.
The star of the streaming media player space in 2011 was undoubtedly Roku. From Roku LT's $49 to Roku 2 XS's $99, they had models for every price point. Though we didn't find the value proposition at $99 to be good enough compared to the WDTV Live Streaming Media Player, their huge marketing push enabled them to sell more than a million of the Roku 2 players last year alone.
In December, we reviewed Netgear's answer to the Roku challenge, the NTV200 (It had launched in late September). Netgear's suggested MSRP was $79.99, but it was common to find it being sold for $49.99. This low price enabled them to sell around 200K units (similar to Boxee Box, but in a much shorter time frame).
At CES, we talked briefly with Netgear about their efforts in the media streaming space. It was indicated to me that Intel's WiDi would make its appearance as an app in the NTV200, and it would probably be a paid upgrade. I had also made a note of that in our CES coverage. We also talked about a model based on the NTV200, but with an added USB port. Today, Netgear is introducing the first of the two improvements. However, instead of an app, it has turned out to be a new unit called NeoTV Pro (NTV200S). The unit is priced at $69.99 and it available right now.
There is no hardware difference between the NTV200 and the NTV200S. The difference lies only in the software and the codec licensing. Upon receipt of the press release, I was quite upset as to why Netgear would want to make users buy a fresh unit just for this functionality. My impression was that Netgear could have just asked interested users to pony up $20 for the app and call it a day. Netgear explained that the necessity for a fresh unit had to do with codec licensing. In the rest of this piece, we will discuss the WiDi initiative, with emphasis on what Netgear has done till now.
Brief History of WiDi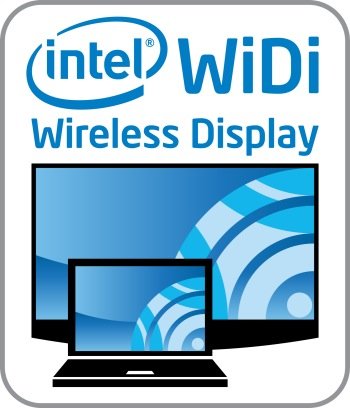 Intel's Wireless Display initiative started in 2010 with the introduction of the Arrandale processors. It was intended as a technology to help connect a notebook to the TV or another display in a wireless manner. WiDi is available only if the WiFi adapter in the notebook belongs to the Centrino platform. The GPU drives a second virtual display (which is basically a clone of the current desktop) which is encoded and transferred through an ad-hoc wireless network (device to device) to the WiDi sink / receiver connected to the TV. Since Arrandale doesn't have QuickSync, the encoding had to be done in software. Maintaining HDCP or multi-channel audio or even 1080p resolution wasn't possible. Since there was not enough horsepower available for real-time low-latency H.264 encoding, the computationally easier MPEG-2 encoder was used. The encoded bitstream was sent over a device-to-device Wi-Fi connection for decode by the receiver connected to the display / receiver.
Netgear had an exclusive on the receiver side for one year. In that year, they started off with the Push2TV PTV1000 model priced at $129.99. In 2011, the PTV2000 was introduced at $99.99. With today's release of the NTV200S, the PTV2000 has been given End-Of-Life status. Netgear indicate that in the last 2 years, they have sold more than 400K PTV units all over the world.
After the appearance of Quick Sync and Quick Sync 2.0 in the Sandy Bridge and Ivy Bridge iGPUs, WiDi could suddenly encode much faster. In addition. H.264 (which provides better quality at the same bitrate when compared to MPEG-2) could also be used. With Intel Insider, the setup also gained HDCP support, 1080p capability and multi-channel (5.1) audio.
The main problem with WiDi is the fact that it is quite difficult to achieve very low latency encode and decode. In the first two generations, Netgear observed that the latency was around the 200 ms mark. They claim that the NTV200S will bring it down to under 150ms. This is still not good enough for gaming purposes or live usage. However, general web / photo browsing and media playback should not be affected too much by the latency factor.
Note that the NTV200 is only licensed for H.264 decode, but WiDi support needs a MPEG-2 license also (just because the Arrandale based WiDi notebooks need to be supported). This is the reason why Netgear had to spin out a new SKU for the NTV200S.
WiDi and Wi-Fi CERTIFIED Miracast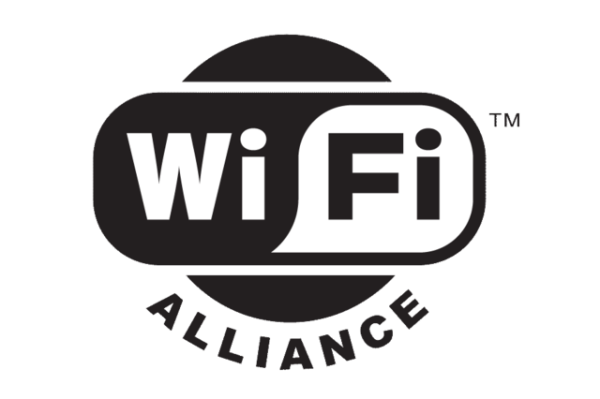 With Computex going on in full swing, we have seen a number of press releases and claims about the WiFi Alliance's WFD (Wi-Fi Direct) display solution termed as Miracast. A number of vendors including TI, Marvell and Cavium already seem to have added support for this initiative. There is a misconception making the rounds that Miracast is intended to be an alternative to Intel's WiDi. In fact, Intel contributed to and is supportive of the new Wi-Fi Alliance program (Wi-Fi CERTIFIED Miracast). Intel also plans to support Miracast with an upcoming Intel WiDi release. It will be pre-installed on new systems, Existing users with Intel WiDi on a 2nd or 3rd Gen Intel Core processor based system will also get the upgrade.
I am sure many readers are wondering whether a WiDi receiver purchased today (such as the NTV200S) would be compatible with Miracast devices in the future. Fortunately, the answer is yes. Intel has developed an update for implementation by each receiver device vendor. This update can make today's Intel WiDi receivers to be compatible with future Miracast certified devices. Intel is working with receiver device vendors to integrate, test, and distribute that update to their customers in the future. The good news is that Netgear confirmed that the NTV200S would definitely be Miracast compatible after a firmware upgrade.
Final Words
It is quite difficult to differentiate and compete in the crowded, low margin streaming media player market. Many companies just go in for more and more streaming services in their units. While there is nothing wrong with that approach, we do need to applaud Netgear for integrating an app which millions of existing notebook owners can take advantage of.a Roku did try something with their gaming apps, but that experience doesn't really work for us. All said, our comments at the end of the NTV200 review from last year still stand.
Personally, I would like to see companies concentrate more on local media playback (including Blu-ray backup playback capacity), but the movement of the market clearly indicates that streaming devices such as the NTV200 and NTV200S are the ones that are going to sell well. Do readers believe that the reduced price for the WiDi receiver will make wireless display tech popular? Let us know in the comments!
Before signing off, the TL; DR version : Netgear's NeoTV NTV200 is now officially priced at $49.99. It comes with Vudu, Hulu Plus Netflix etc. The WiDi enabled NeoTV Pro NTV200S model (priced at $69.99) has the WiDi app in addition to everything present in the NTV 200. If you are looking for a WiDi receiver, the NTV200S is the cheapest one in the market right now.