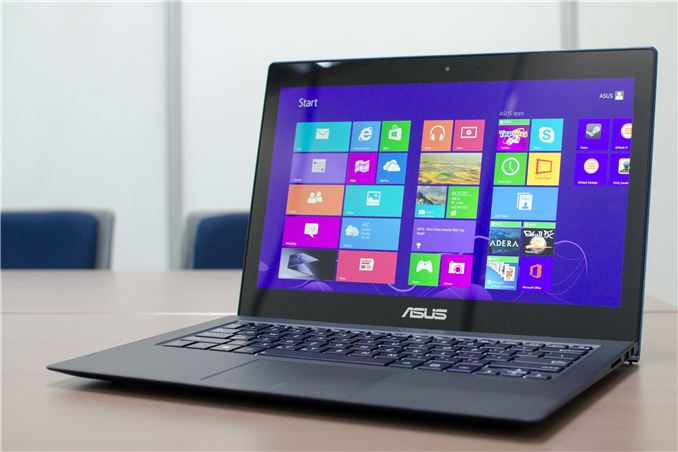 I think I just saw the most beautiful notebook at Computex this year. Although it went unannounced in ASUS' Computex 2013 press conference, the Zenbook Infinity garnered a lot of attention from behind its glass case. I managed to come across a fully functional system, equipped with 13.3-inch 2560 x 1440 capacitive touch IPS panel. The back of the display panel is actually covered with Gorilla Glass 3: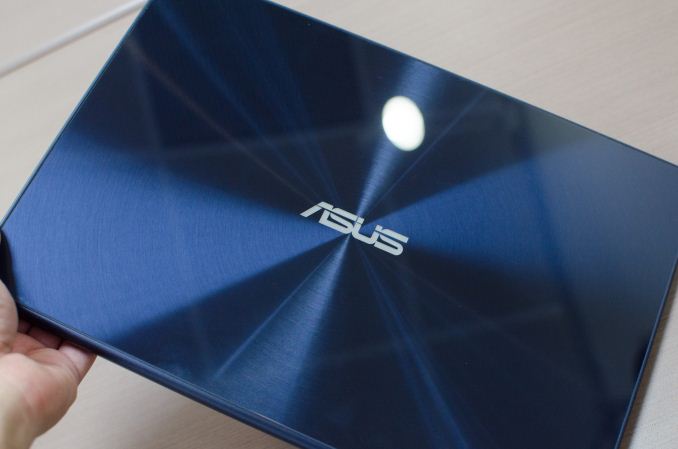 The Zenbook Infinity maintains ASUS' radial brushed finish, but thanks to the piece of Gorilla Glass 3 the feel is substantially improved. The combination of the metal and the glass cover results in an almost jewelry-like finish, which looks amazing in person. Photos really don't do this thing justice at all. I sincerely hope this marriage of Zenbook design and a glass finish is part of a new design direction for ASUS. If we had a best of show award, I'd totally give it to ASUS for the Zenbook Infinity.
Although it looked black at the press event, in person the Infinity actually has a blue finish to it. The keyboard and trackpad both felt great, as did the build quality of the prototype machine. The ASUS logo on the back uses the display's backlight for illumination.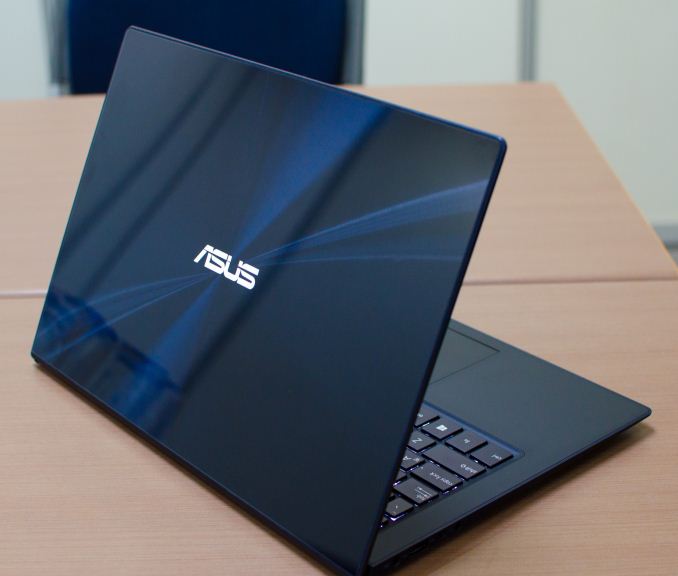 The ultra high resolution panel would normally be a mixed blessing on a Windows notebook thanks to horrible DPI scaling in Windows 8 desktop mode, but I'm actually wondering if that's a problem Microsoft will address with Windows 8.1 later this year. Given the way the PC ecosystem works, I can't imagine notebook vendors and Intel putting this much effort into driving high DPI displays without proper support from Microsoft. We'll find out for certain shortly here, but I'm getting a good feeling that the solution to this problem may be close.
Internally, the Zenbook Infinity is also pretty cool. Unlike all other Haswell Ultrabooks we've seen, the ZBI is home to a 28W Haswell ULT: the Core i7-4558U. The dual-core part features Intel's Iris 5100 graphics (GT3 without Crystalwell) as well as a higher base CPU clock frequency. The result should be a very interesting combination of power efficiency and GPU performance on tap. ASUS seems to always pick the right parts to integrate into its mobile devices, and the i7-4558U is definitely an interesting one.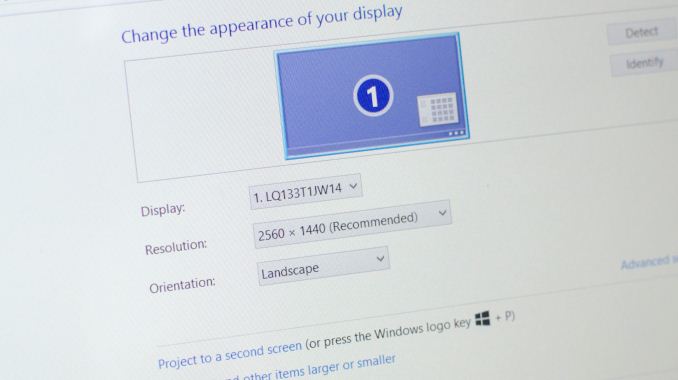 There's no word on when we can expect to see the Zenbook Infinity, but I'm getting the impression that many Haswell Ultrabooks are slated to arrive closer to the launch of Windows 8.1. Between the Zenbook Infinity and some of the other Haswell ULT designs I've played with at the show, I'm very excited about the state of Ultrabooks in the second half of the year.