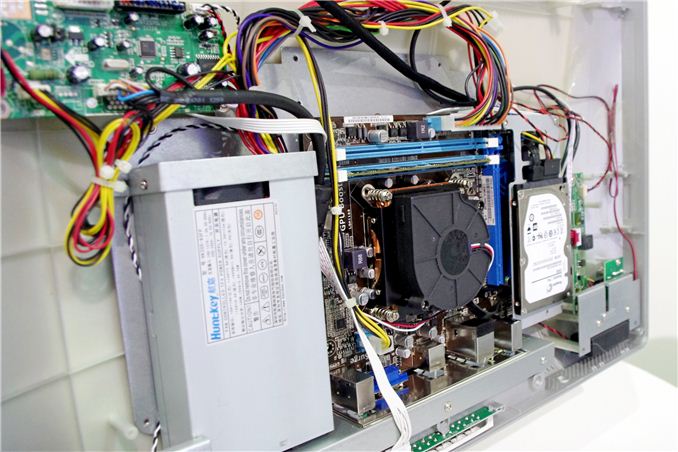 A lot of companies are dealing with the All-in-one concept. One side of the global business is dealing with the manufacturing, and then the other side is marketing, distributing and actually selling. Out of the all-in-one market, there is a push from various manufacturers for DIY all in ones – you buy the chassis with the panel and power supply, and then fit your own motherboard, CPU and memory (the CPU cooler is often part of the chassis or a small heatsink/fan). This is essentially what Thin Mini-ITX was designed for. Though now users wishing for more motherboard choices have Huntkey to turn to for a micro-ATX chassis solution. This possibly expands the market in terms of less restrictive motherboard requirements.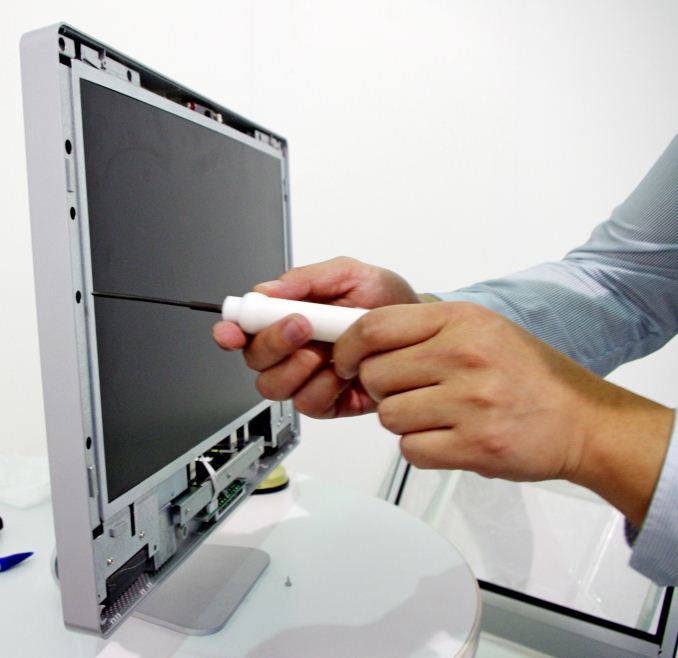 With a 1920x1080 21.5" CMO (Chi Mei Optoelectronics) A+ panel that has to be removed with a suction cup (should be included with the panel), the chassis will come with a 150W Bronze power supply and the CPU cooler: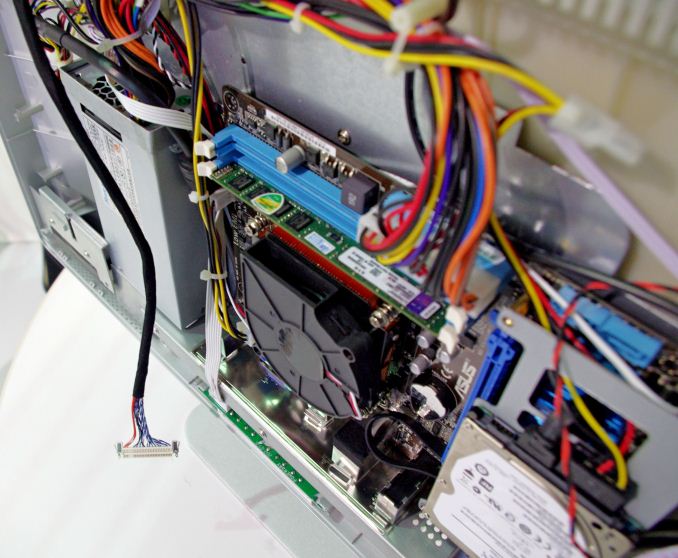 No word on what markets Huntkey are going to focus on, or whether this is an OEM project, but I would imagine China would be the initial market, with others to follow.