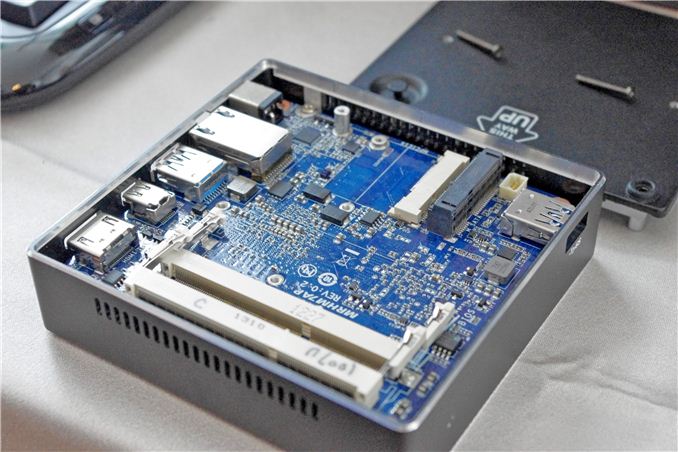 At the Computex show, manufacturers have two purposes – display and explain the new gear, and provide a 'show' for media and partners. Part of the Gigabyte show over recent years as one of the main sponsors of Computex is their VIP suite on the 36th floor of the Taipei 101, reserved for media and special guests, with the main Gigabyte booth at one of the show halls nearer to the ground. My first meeting this week was at the Gigabyte VIP Suite, looking at most of the new hardware and talking to the important people who make the decisions.
The Suite
Gigabyte is the sole company at Computex with a suite at the Taipei 101, and they take up the three conference rooms, including the boardroom. In one section we have motherboards and motherboard technologies:
In the boardroom are mobile and SFF devices: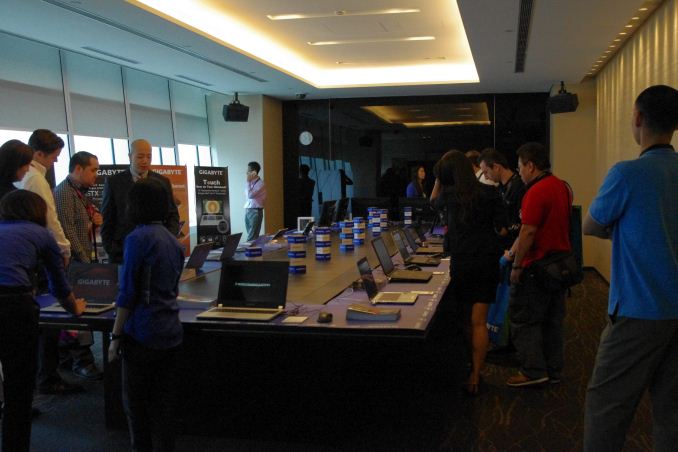 In the final room are the other segments of Gigabyte's overall business – servers, GPUs, keyboards, mice and IPC.