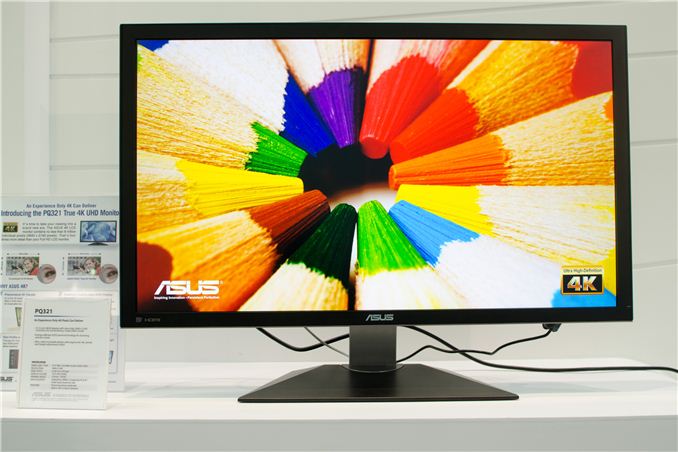 ASUS announced its 31.5-inch "4K" display prior to Computex, but it was at the show that I got a chance to lay eyes on the highly anticipated display. The PQ321 features a 3840 x 2160 Sharp IGZO panel and will sell for $3799. The price point is closely tied to Sharp's panel cost, so as production increases in response to demand we should see prices fall.
Driving the 4K display will require either a DP 1.2 output or two HDMI outputs. ASUS' Computex demo had two of its panels (one 31.5" and a 39" version as well) running off of the same system, both driven off DisplayPort outputs.
Although the demo ran at 30Hz, ASUS claims it has a display setting that will allow 60Hz operation using DisplayPort.